FCC Proposes to Establish New Air-to-Ground Mobile Broadband Service for Airline Travelers
In a Notice of Proposed Rulemaking issued last week,1 the FCC proposed to establish a new, terrestrial-based, air-to-ground ("ATG") mobile broadband service in the 14.0-14.5 GHz Ku-band,2 providing multi-gigabyte broadband connectivity for passengers flying over the contiguous United States. The new two-way mobile broadband service would operate on a secondary, non-interference basis with FSS earth-to-space communications, and would be designed to protect primary FSS operations from harmful interference, while accommodating other federal and non-federal users in the 14.0-14.5 GHz band. The NPRM proposes and seeks comment on adopting an open eligibility standard with no spectrum aggregation limits for the initial licensing of the spectrum.
The basis for the NPRM's proposals is a 2011 petition filed by Qualcomm, Inc., requesting the establishment of a new commercial, bi-directional ATG mobile broadband service. Both the Qualcomm petition and the NPRM are predicated on the use of "spatial diversity," a method by which two or more services share spectrum by covering different areas, or by positioning antennas to point in different directions. In this context, the spatial diversity would be created by having the ATG ground stations point their antennas to the north, while Ku-band FSS earth stations in the U.S. point in a southerly direction. The Commission has utilized spatial diversity in other contexts and has argued that it serves as a spectrum multiplier. Comments on the NPRM are due 45 days after the NPRM's publication in the Federal Register, meaning the comments will likely be due approximately in July 2013.
Coordination Proposals
As noted above, the proposed service would operate on a secondary basis to FSS operations in the band, and would require licensees to coordinate with other secondary and permissive services that operate in segments of the band. The NPRM thus seeks comment on proposals to require coordination with the Space Research Service in the 14.0-14.2 GHz band, Radio Astronomy Service Stations in the 14.47-14.5 GHz band, and other federal fixed and mobile secondary services in the 14.4-14.5 GHz band.
Regulatory Framework and Status
The NPRM asks whether the proposed provision of ATG mobile broadband services should be governed as a Miscellaneous Wireless Service under Part 27 of the FCC's rules, which lacks the extensive licensing and operating requirements found in rule parts applicable to certain other services, or whether to administer the new service as a Public Mobile Service under Part 22. Existing ATG services in the 800 MHz band are governed under Part 22. Alternatively, the NPRM asks whether it would be preferable to create a new rule part, and, if so, how it should differ from existing licensing regimes. Regardless of the governing rule part, the Commission also seeks comment on its proposal to classify the service as a commercial mobile radio service ("CMRS"), and on whether licensees should be permitted to choose their regulatory status (such as common carrier or non-common carrier).
Geographic Areas, Service Blocks, and Competitive Bidding
The NPRM proposes to adopt a geographic area licensing scheme — rather than a site-by-site model — reasoning that a geographic approach is more conducive to a nationwide provision of service. Assuming it did so, the Commission seeks input as to the appropriate size of the service area on which the license(s) should operate, such as on a nationwide basis or over a smaller service area (e.g., a Regional Area Grouping ("REAG")). If the FCC were to adopt a proposed geographic area licensing scheme that permits the filing and acceptance of mutually exclusive applications, the Commission would be required to resolve such applications through competitive bidding pursuant to Section 309(j) of the Communications Act. To that end, the NPRM seeks comment on a proposal to conduct any auction for 14.0-14.5 GHz ATG licenses in conformity with the general competitive bidding rules set forth in Part 1, Subpart Q of the Commission's rules relating to auction design, designated entity preferences, payment procedures, and reporting requirements.
The NPRM also asks for comment on Qualcomm's proposal that the FCC auction two, 250 megahertz licenses at 14.00-14.25 GHz and 14.25-14.50 GHz, in order to enable two separate ATG mobile broadband systems. The Commission nonetheless raises the possibility of licensing the entire 500 megahertz as a single block, or as more than two blocks, and inquires as to the advantages and disadvantages of any such approach.
License Term and Substantial Service Requirements
The NPRM proposes a 10-year term for licenses in the new service, and sets forth a concurrent 10-year "substantial service" requirement for the deployment and operation of the nationwide ATG mobile broadband system. Noting that the imposition of interim performance or reporting requirements may spur licensees to make timely and quantifiable progress on their construction and service obligations, the NPRM asks whether and in what form such interim requirements should be mandated. The NPRM also includes a proposed safe harbor to satisfy the proffered substantial service obligation, and seeks comment on it and the appropriate procedures to apply if a licensee does not comply with the performance requirements.
International Airspace
The proposed service would not be able to operate in the airspace of any other country, but the NPRM proposes to allow non-U.S. registered aircraft to contract with licensees for use of mobile broadband equipment and service when they are over the contiguous United States.
1Expanding Access to Broadband and Encouraging Innovation through Establishment of an Air-Ground Mobile Broadband Secondary Service for Passengers Aboard Aircraft in the 14.0-14.5 GHz Band, GN Docket No. 13-114, Notice of Proposed Rulemaking, FCC 13-66 (rel. May 9, 2013) ("NPRM").
2 The 14.0-14.5 GHz band is an uplink (earth-to-space) band for Fixed Satellite Service ("FSS") operations, paired with the 11.7-12.2 GHz band for downlink (space-to-earth) FSS communications. Ku-band FSS satellites are used for services such as the distribution of video programming and data service employing very small aperture terminals ("VSATs").
Authors Benjamin Griffin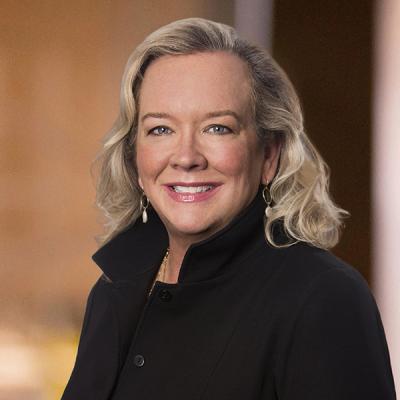 "
Sallye Clark is a space and satellite attorney who negotiates market access for Mintz clients' complex international satellite projects. Sallye assists companies with obtaining satellite spectrum, orbital slots, and operating licenses. She also negotiates satellite agreements." Darren Abernethy