The Ninth Circuit Recharacterizes Recharacterization Jurisprudence
The Ninth Circuit in In re Fitness Holdings Int'l, 2013 U.S. App. LEXIS 8729 (9th Cir. April 30, 2013) recently reversed precedent and established that bankruptcy courts in the Ninth Circuit have the power to determine whether a transaction creates a debt or equity interest for purposes of § 548 of the Bankruptcy Code. In doing so, the Ninth Circuit joins the Third, Fourth, Fifth, Sixth and Tenth Circuits in expressly recognizing bankruptcy courts' ability to recharacterize claims in bankruptcy proceedings. Because characterization has a significant effect on creditors' rights, the clarity and consistency Fitness Holdings provides is welcomed.
In Fitness Holdings, Fitness Holdings International, Inc. (the "Debtor") received funding from Hancock Park ("Hancock"). Upon filing for bankruptcy, the creditors' committee (the "Committee") sought to recover an $11,995,500 pre-petition payment (the "Payment") the Debtor made to Hancock. The Committee argued that Hancock's financing was an equity investment, not a loan, and therefore the Payment was constructively fraudulent and should be avoided. The bankruptcy court dismissed all claims against Hancock, but after a trustee was appointed for the Debtor, the trustee appealed. The District Court held that, under longstanding precedent of the Ninth Circuit Bankruptcy Appellate Panel, Hancock's advances to the Debtor were loans and, as a matter of law, the Court was barred from recharacterizing such loans as equity investments. Again, the trustee appealed.
The Ninth Circuit concluded that the Bankruptcy Code gives courts the authority to recharacterize claims in bankruptcy proceedings, explicitly reversing In re Pacific Express, Inc., 69 B.R. 112 (B.A.P. 9th Cir. 1986). In other words, despite the labels attached to a financing agreement, courts can analyze the surrounding circumstances and characterize a transaction as either a loan or equity infusion. This is consistent with other circuits which have recognized the potential abuse linked to a form-over-substance determination. However, the Court acknowledged that circuits have taken different approaches in identifying the legal framework for recharacterization. In aligning itself with the Fifth Circuit, the Court ruled that state rather than federal law provides the appropriate test for determining when to recharacterize a debt as equity.
As another circuit recognizes the authority of bankruptcy courts to decide recharacterization issues, it becomes increasingly important to understand the underlying nature of transactions. Recharacterization can significantly affect creditors' rights and recoveries in bankruptcy, sometimes transforming seemingly secure loans into unprotected equity interests. Further complicating the analysis is the fact that different circuits and different states apply different tests as to whether recharacterization is appropriate. If you have any questions concerning potential recharacterization implications associated with your transaction, or general questions about this advisory, please call your principal Mintz Levin attorney or one of the attorneys noted on this advisory.
Authors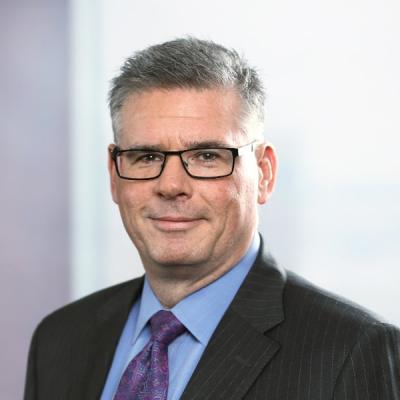 Kevin J. Walsh is a Mintz bankruptcy attorney whose practice encompasses restructurings, workouts, and commercial financing transactions. Kevin works with debtors and creditors, including bondholders, trustees, financial institutions, and insurers. He works on cases in courts around the country.
Eric R. Blythe is a Mintz attorney with deep capabilities in commercial litigation and lending, debt restructuring and workouts, distressed debt advising, and corporate and municipal reorganization. His clients have included lenders, secured and unsecured creditors, corporate borrowers, and bondholders.