Supreme Court Holds That the Hague Service Convention Does Not Prohibit Service of Process Abroad by Mail
For nearly thirty years, federal and state appellate courts have been split on the issue of whether the Convention on the Service Abroad of Judicial and Extrajudicial Documents in Civil and Commercial Matters, November 15, 1965 ("Hague Service Convention" or "Convention"), permits service of process by mail. In Water Splash, Inc. v. Menon, 197 L. Ed. 2d 826, 830 (2017), the Supreme Court resolved that issue, holding that the Convention does not prohibit such service.
We note that while service of process abroad by mail is not an ADR issue per se, the removal of artificial obstacles in this way helps to make the resolution of international disputes simpler and more efficient.  (Thus, the Supreme Court's decision, perhaps unintentionally, advanced goals that the Hague Service Convention and international ADR have in common.)  Moreover, this development is very likely to benefit parties to judicial proceedings that are ancillary to, or that give effect to, ADR proceedings.
Plaintiff Water Splash, Inc. sued its former employee, Tara Menon, in Texas state court for allegedly working for a competitor while still employed by Water Splash. After being served by mail at her residence in Canada, Menon did not answer or appear.  The trial court entered a default judgment against her.  She then moved to vacate the judgment based on improper service, which motion the trial court denied.  The Court of Appeals of Texas (with one justice dissenting) affirmed, and the Supreme Court of Texas denied review.  By a vote of 8-0, the U.S. Supreme Court reversed.
The Court focused on the treaty's language. Article 10 of the Convention begins:
Provided the state of destination does not object, the present Convention shall not interfere with –
(a) the freedom to send judicial documents, by postal channels, directly to persons abroad . . . .
The Court reasoned that "send" is a very broad term that does not, on its face, exclude service. The Court pointed out that the Convention pertains to service of documents, as shown in its preamble, stating that its purpose is to achieve timely notice of documents "to be served abroad"; in Article 1, defining the Convention's scope as all cases, in civil or commercial matters, where there is occasion to transmit a document "for service abroad"; and in the Convention's full title. Id. at 831-32.
These textual and structural factors prevailed over what the Court described as the "only significant counterargument," namely, the use of the word "service" instead of "send" in Articles 10(b) and (c). Those two subparts provide, respectively, that absent an objection from the state of destination, the Convention shall not interfere with the freedom of judicial officers and of any interested persons to "effect service" directly through the judicial officers, officials or other competent persons of that state.  Assuming that "send" must mean something other than "service," the Court noted, "send" plausibly is a broader concept that includes service but is not limited to it.  The Court further noted that, in the equally authentic French version of the Convention, the counterpart to "send" is "adresser," which consistently has been interpreted as meaning service or notice. Id. at 833.
Finally, to the extent that Article 10(a) may be ambiguous, the Court concluded that extratextual sources – the drafting history, the Executive Branch's interpretation, and the views of other contracting states expressed through court decisions, treaty declarations and Special Commissions – all consistently provide that the Convention allows or, at least does not prohibit, service by mail. Id. at 834-36 & nn. 6-8.
The Court, however, stopped short of finding an affirmative authorization in the Convention of service by mail. Instead, the Court held that in cases governed by the Convention, service by mail is permissible if two conditions are met:  (1) the receiving state has not objected to service by mail; and (2) such service is authorized under otherwise applicable law. Id. at 836.
Therefore, before serving process abroad by mail, practitioners should be careful to check whether the foreign country is a party to the Convention and whether, in becoming a signatory, it registered an objection to service by mail. And, the practitioner should confirm that the law of the relevant U.S. forum permits such service.
Content Publishers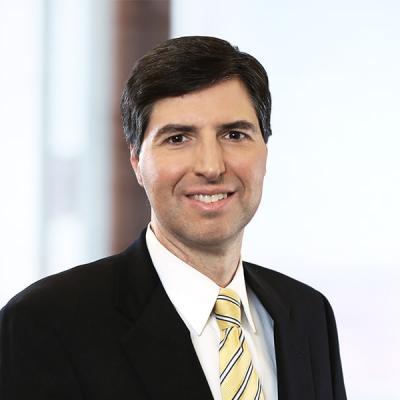 David L. Barres practices in Mintz's Insurance, Securities Litigation, and Privacy & Security practice groups. He handles commercial litigation in federal and state courts, focusing on complex breach-of-contract, securities, insurance, and risk-management matters.