The Week Ahead - US v. Microsoft at SCOTUS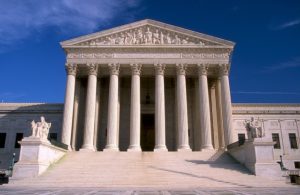 The Supreme Court on Tuesday will hear arguments in United States v. Microsoft Corp., in which the court will decide whether a US technology service provider, Microsoft, must obey a search warrant for data stored in a foreign country. "It's going to set the tone for cross-border data demands on a global scale," said Gregory Nojeim, senior counsel and director of the Freedom, Security, and Technology Project at the Center for Democracy & Technology.    All briefs and other documents are catalogued here at SCOTUSBlog.   We'll be watching .....
CNNMoney (2/25)
Content Publishers
Member / Chair, Privacy & Cybersecurity Practice
Cynthia J. Larose is a highly regarded attorney in the privacy and security field and a Certified Information Privacy Professional. She helps Mintz clients with data security issues. Cynthia conducts privacy audits, crafts procedures to protect data, and advises clients on regulations.