Must Your Dispute Be Arbitrated? You May Be Entitled to Discovery to Find Out.
In a proceeding under the Federal Arbitration Act ("FAA") to determine if a dispute must be arbitrated, a federal district court performs a more limited function than in a plenary civil action. On an application to stay an action allegedly referable to arbitration, the court decides only if "the issue involved in such suit or proceeding is referable to arbitration under [a written arbitration] agreement." 9 U.S.C. § 3. On a petition to compel arbitration, the court decides only whether "[1] the making of the agreement for arbitration or [2] the failure to comply therewith" are in issue. 9 U.S.C. § 4. If the court is satisfied that the two matters are not in issue, it must direct the parties to arbitrate in accordance with the agreement. But if either matter is in issue, the court must proceed summarily to trial. Id.
Though the court's role in such proceedings is limited, it nonetheless must resolve factual issues. The adjudication of such factual issues may require discovery. The FAA does not mention discovery to determine the arbitrability of a dispute, but by requiring a court to resolve the factual issues on which arbitrability depends – including, if necessary, to conduct a trial – the FAA implicitly permits discovery in appropriate circumstances.
For example, determining whether an arbitration agreement was made can involve a fact-intensive inquiry about what the parties intended; whether and how they executed the agreement containing an arbitration clause; or whether they had actual or constructive knowledge of that clause. Sometimes a non-signatory is bound by an arbitration agreement based on such legal theories as incorporation by reference, assumption, agency, veil-piercing, or estoppel, which may require significant factual investigation.
It comes as no surprise, then, that the federal courts have developed rules concerning discovery rights in proceedings under the FAA. Those rules, in turn, are related to the standard for deciding a motion to compel arbitration. When it is apparent on the face of the complaint and the documents incorporated therein that the parties agreed to arbitrate, the court should apply the FRCP 12(b)(6) standard for a motion to dismiss for failure to state a claim, without any opportunity for discovery. But if the petition and incorporated documents do not clearly establish the existence of an agreement to arbitrate, or if the opposing party presents reliable evidence that places the agreement in issue, then the court should allow discovery on the validity of the arbitration agreement and then apply the FRCP 56 standard for motions for summary judgment. See, e.g., Guidotti v. Legal Helpers Debt Resolution, L.L.C., 716 F.3d 764, 773-76 (3d Cir. 2013) (citing Deputy v. Lehman Bros., Inc., 345 F.3d 494, 511 (7th Cir. 2003)). Any remaining material issues of fact then would be tried.
These principles are well-illustrated in Guidotti. In a putative class action against 22 providers of debt-reduction services, defendants moved to compel arbitration. Two of the defendants cited a Special Purpose Account Application ("SPAA"), signed by plaintiff, that referred nine times to an Account Agreement and contained an acknowledgement that plaintiff had received, read, and agreed to be bound by that agreement. The Account Agreement contained an arbitration clause. In opposition, plaintiff alleged that she did not receive the Account Agreement in the same email as the SPAA, but instead received it in the mail three weeks later; and therefore, she did not know about or agree to the terms of the Account Agreement when she engaged defendants. Without submitting an opposing affidavit, she pointed out that the Account Agreement, unlike the SPAA and all other documents received by email, did not bear a "DocuSign" header and link. The district court granted the defendants' motion to compel, without allowing discovery. The court of appeals reversed.
The Third Circuit held that the complaint and incorporated documents established prima facie the defendants' right to arbitrate. But plaintiff responded with enough evidence – the absence of a DocuSign header on the Account Agreement – to raise a genuine issue of material fact about whether she had agreed to arbitrate, thus warranting the summary-judgment procedure. Guidotti, 716 F.3d at 777-80. The court held that limited discovery should have been permitted to clear up whether the email links sent to plaintiff with the SPAA contained the Account Agreement. The court further held that if, after discovery on remand, a genuine issue of material fact remained, a trial would be necessary. Id. at 780.
A similar case is Nicosia v. Amazon.com, Inc., 834 F.3d 220 (2d Cir. 2016). There, the court of appeals reversed the district court's granting of a motion to dismiss under FRCP 12(b)(6) based on an alleged arbitration agreement. The court of appeals noted that, "when it is apparent – on the face of the complaint and documents properly incorporated therein – that claims are subject to arbitration, a district court may dismiss in favor of arbitration without the delay of discovery." Id. at 231.
The Second Circuit held, however, that there was an issue of fact concerning whether plaintiff had received sufficient notice of Amazon's Conditions of Use, which contained the arbitration clause. The Conditions of Use link was inconspicuously presented at the bottom of an Order page containing numerous other links and information items. Nicosia, 834 F.3d at 235-37. On remand, the magistrate judge allowed 4½ months for arbitration-related discovery before Amazon filed its motion to compel arbitration. (The magistrate judge eventually reported and recommended that the motion be granted. She found that, by making 27 purchases after indisputably receiving actual notice of the arbitration clause during the lawsuit, plaintiff had both actual and constructive notice of the arbitration clause, and therefore agreed to arbitrate all past and future disputes with Amazon, regardless of whether plaintiff had actually clicked on the Conditions of Use.) Nicosia v. Amazon.com, Inc., No. 14 CV 4513 (SLT) (LB), 2017 U.S. Dist. LEXIS 133701, at *5, 26-34 (E.D.N.Y. Aug. 18, 2017).
As these cases illustrate, a court should permit discovery when necessary to resolve material issues of fact concerning the making of the arbitration agreement. The discovery should be focused, consistent with the limited issues for court determination under the FAA and with the typically summary nature of FAA proceedings. See 9 U.S.C. §§ 3-4; see also 9 U.S.C. § 6 (applications shall be made and heard as motions). Although pre-arbitration discovery might conflict with the FAA's goal of promoting the expeditious resolution of disputes, the enforcement of private arbitration agreements, rather than speed, is the dominant goal of the FAA that must be given priority by courts. See Guidotti, 716 F.3d at 773 (citing Moses H. Cone Mem'l Hosp. v. Mercury Constr. Corp., 460 U.S. 1, 219-21 (1983)). Normally, therefore, issues at the gateway to arbitration, such as the existence of an arbitration agreement, must be addressed according to judicial rather than arbitral practice.
Content Publishers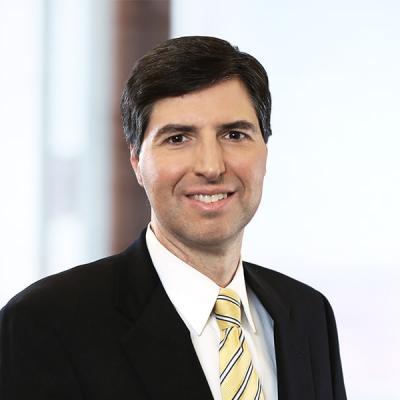 David L. Barres practices in Mintz's Insurance, Securities Litigation, and Privacy & Security practice groups. He handles commercial litigation in federal and state courts, focusing on complex breach-of-contract, securities, insurance, and risk-management matters.