Life Sciences Newsletter — October 2020
The October Mintz Life Sciences Newsletter brings the latest developments in life sciences, legal insights, and industry activity straight to your inbox. This edition includes:
On Sept 23 & 24, the USPTO and DOJ co-hosted a webinar titled, "Promoting Innovation in the Life Science Sector and Supporting Pro-Competitive Collaborations: The Role of Intellectual Property." The Mintz team attended, and we provide an overview of the event and discussions here. Below are some takeaways:
Speakers highlighted the significant impact the life sciences industry has had on life expectancy and other health markers and the importance of limiting barriers while maintaining a system that rewards innovation.
The USPTO continues to provide guidance to create an integrated approach to patent subject eligibility following decisions in important cases (Alice, AMP, and Mayo, in particular). The 2019 Revised Patent Subject Matter Eligibility Guidance is the most recent from the USPTO.
Varying industry perspectives were presented on the strength and value of the current patent system for protecting innovation and providing access to such innovation as a platform for technological advances. (See pages 5–6 for "Are Changes to U.S. Patent Law Needed to Better Support Innovation in Life Sciences and the Development of COVID-19 Solutions?")
Director Andrei Iancu of the USPTO shared that preserving IP rights during a time of crisis, such as the COVID-19 pandemic, is critical. The speed with which the industry has responded is enabled by prior technologies, innovators of which were rewarded at the time for their lengthy efforts to achieve those successes. Our system encourages inventors now and will during future crises.
Assistant AG Makan Delrahim of the DOJ shared that IP and antitrust are great complements to each other and that his prior experience in the life sciences and with IP are valuable assets in his current role. He is a believer in a balance between protecting innovation and maintaining an open market.
See page 12 for an interesting discussion on "Competition and Collaboration: Examining Competitive Effects and Antitrust Risks Associated with Collaborations," which features insights from small biotechs, large pharma companies, academic research institutions, and the DOJ.
For more, at this link is an overview of the event, which captures comments from USPTO Director Andrei Iancu and Assistant AG of the DOJ's Antitrust Division, Makan Delrahim.
 
The Mintz Health Law team authored a series of blog posts on Bioethics in late August through September. A topic deeply important to the life sciences ecosystem, bioethics is seeing increased visibility in communities throughout the country due to the high profile of vaccination development efforts. The series discusses a number of topics related to vaccine development and distribution, including Operation Warp Speed, the framework for equitable allocation of the COVID-19 vaccine, and an overview of bioethics generally and lessons we've learned from the past.
 
Mintz and consulting affiliate ML Strategies are hosting our 5th Annual (and first virtual!) Pharmacy & Pharmaceutical Industry Summit on Tuesday and Wednesday, October 27 & 28. You are invited to join us for sessions including:
Addressing Racial and Ethnic Disparities in Health Care
2020 Year in Review: Regulatory and Policy Developments Impacting Pharmacy Benefits and the Pharmaceutical Supply Chain
Reimagining Telehealth and Digital Pharmacy Services in the Time of COVID-19 and Beyond
The 2020 Presidential Election Outlook and the Impact on Drug Pricing
For more information and to join us, click here.
Each quarter, the Mintz transactions team takes a look at activity across several deal types in the US life sciences sectors and presents that data and our thoughts at this link. The 3rd quarter showed a nice increase in VC and IPO deals, with 25% and 10% increases, respectively. PIPE transactions experienced the largest deal volume increase with 65% growth in the number of deals as compared to the 2nd quarter. Secondary Offerings were down approximately 10%, and M&A, after a somewhat surprisingly strong 2nd quarter, settled from 89 deals in the 2nd quarter to 59 in the 3rd quarter. That contrasts a bit with the economy overall, when M&A transactions spiked in the 3rd quarter as many more traditional industries pulled the trigger on delayed deals and made consolidation moves.
| | | |
| --- | --- | --- |
|   | |   |
In this edition, we continue the quarterly review of Patent Grants in the USPTO's Art Unit 1600 begun in our inaugural edition. Art Unit 1600 covers most biological and chemical innovations, and we use it here as an imperfect corollary for patent activity in the Life Sciences industry. Our review is a year-over-year comparison of patents granted by month each year between 2017 and 2020. The data is presented in charts by quarter for ease of review.
| | | |
| --- | --- | --- |
|   | |   |
On October 1, the winners of this year's Annual M2D2 $200K Challenge were announced! We are proud to recognize the winners of the competition in this newsletter. Mintz has been a leading sponsor of the Challenge for years, and we annually host the awards night. More than 200 applications were received in February for the competition, which is usually held in person in the spring. After hoping for the best, M2D2 elected to go with virtual competition and award events this year. Fifteen entrepreneurs and executives pitched their companies on September 17, and they all reconvened on the first day of October to learn the results. Corporate sponsors awarded prizes to the following competitors:
 

Award Recipient

Profligen
Navigation Sciences
AiM Medical Robotics
RBI Medical
CranioSense
ExoNanoRNA

Sponsor

Amgen
Asahi-Intecc
Boston Scientific
Hologic
Johnson & Johnson
Sarepta Therapeutics
And, for the first time, the competition had a cash prize of $50,000, provided by the Mass Life Sciences Center and presented by Jennifer Griffin, MLSC's VP of Industry Strategy & Investments. Congratulations to Cx Therapeutics for receiving this award!
The Mintz Life Sciences Transactions Team has been busy across most major deal types this quarter. All deals closed in collaboration with our clients are listed here: 3rd Quarter Mintz Deals. Below are select transactions from across the practice:
Represented Finch Therapeutics Group, Inc. in its $90M Series D financing led by OMX Ventures (September 2020).
Represented QIAGEN N.V., a Germany-based provider of life science and molecular diagnostic solutions, in its $248M cross-border acquisition of NeuMoDx Molecular, Inc., a US-based company that designs and develops molecular diagnostic solutions for hospital and clinical reference laboratories (September 2020).
Represented Intra-Cellular Therapies in its $380M public offering underwritten by J.P. Morgan, Goldman Sachs, SVB Leerink, Evercore, Cantor Fitzgerald, and Canaccord Genuity (September 2020).
Represented BlinkBio in out-licensing its patent rights to OS Therapies, a late-stage clinical research biotechnology company focused on Osteosarcoma and other solid tumors (August 2020).
Represented FASCinate Therapeutics in a $15M Series A Preferred Stock financing led by Kainos Medicine (August 2020).
Represented underwriters in Acceleron Pharma Inc.'s $492M public offering underwritten by JP Morgan Securities, SVB Leerink, Cowen and Company, Barclays, Credit Suisse, and Piper Sandler (July 2020).
// MEET OUR LIFE SCIENCES INDUSTRY TEAM
// LEARN ABOUT THE MINTZ LIFE SCIENCES PRACTICE
// READ MORE LIFE SCIENCES INSIGHTS
Recognized: M&A, Health,
LIT, Capital Markets

Top Life Science
Patent Practice

Tier 1 for
Biotechnology Law

Top 10 Patent Filer in
Art Unit 1600
Authors
Adam C. Lenain counsels Mintz clients at all stages of the corporate life cycle. He advises venture-funded companies, guiding them on equity and debt financings, mergers and acquisitions, complex commercial transactions, licensing and collaborations, and general corporate issues.
Member / Co-chair, Life Sciences Practice
William T. Whelan is a Mintz Member who counsels life science companies on venture capital financing and mergers and acquisitions. Bill guides clients through every stage of the corporate life cycle. He works with biotechnology, medical technology, and health care IT companies.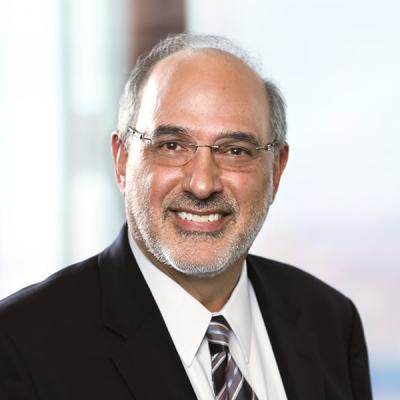 Member / Chair, Securities & Capital Markets Practice; Co-chair, Life Sciences Practice
Jonathan L. Kravetz is Chair of the Securities & Capital Markets Practice Group and Co-chair of the Life Sciences Practice Group at Mintz. He represents clients in public and privately placed equity and debt financings, and counsels them on securities compliance and strategic matters.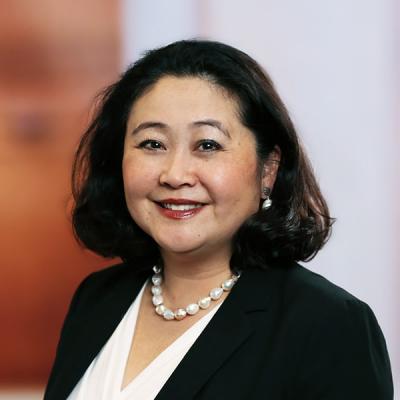 Terri Shieh-Newton, PhD, is a Mintz Member who guides clients on portfolio management and landscape analysis. She's a trained immunologist with a PhD in Cellular and Molecular Medicine, and she works with companies of all sizes in a wide range of life sciences and clean technology industries.