Will Congress Unite on PDUFA Reform Legislation?
Written by Kevin Kappel
The Prescription Drug User Fee Act (PDUFA), which provides the framework for the regulation of pharmaceuticals and raises fees to help ensure timely and safe oversight of pharmaceuticals, is due for reauthorization, and Committees in both Chambers of Congress have already held hearings.  In addition, the FDA is actively engaging stakeholders on a draft framework for the reauthorization, and last week the FDA requested comments on its first tentative agreement between FDA and the industry.   The FDA plans to send the agreement, which would raise approximately $100 million in fees over five years, to Congress in January for  approval, but many worry that partisans in Congress could use the issue as a vehicle for waging political attacks on loosely affiliated issues, especially health care reform.
As pointed out by numerous pundits, accomplishing important legislative goals without fierce opposition from the other side is seemingly impossible these days.   With the two Chambers on Congress now split, and a number of other contributing factors within the parties, some observers believe that Congress has never been more divided – a significant accusation given its past history.  Whether true or not, gridlock is commonplace, and the question remains whether Republicans and Democrats can unite on any issue in the 112th Congress, especially given that compromise seems to only come on the brink of economic or political ruin, as with the recent debt ceiling negotiations.  Many people expect that same level of contention to continue into next year as the race for the White House heats up.
Although the occasional political jab occurred during the initial hearings on PDUFA reauthorization, leaders are generally optimistic regarding that a genuine, old-fashioned compromise will be reached.  In fact, House Energy & Commerce Committee Chairman Fred Upton (R-MI) released a statement on the powerful Committee's "jobs" agenda for Fall and that agenda states that one of the Committee's top priorities "is improving the FDA regulatory process for medical devices and prescription drugs in an effort to protect jobs, improve patient care, and spur innovation," something that no Democrat disagrees with.   On the Senate side, leaders are equally optimistic.  The Chairman and Ranking Member of the Senate's HELP Committee, Sens. Tom Harkin (D-IA) and Mike Enzi (R-WY), respectively, released a joint statement in July following the Committees first hearing on PDUFA expressing their commitment to a bipartisan reauthorization.  For these reasons (and many more), PDUFA may be one of the few - and possibly the only - true bipartisan efforts on a significant piece of legislation in the 112th Congress.
Author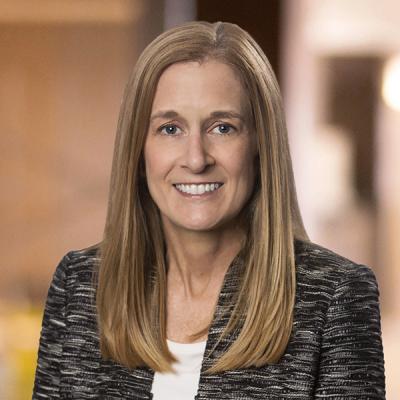 Member / Chair, Health Law Practice
Karen S. Lovitch is a Mintz attorney who represents health care companies in regulatory, transactional, and operational matters. She advises them on health care regulations such as the Stark Law and the Clinical Laboratory Improvement Amendments of 1988.