HHS Officials Explain Risk Adjustment Methodology
Written by Gary Bacher and Josh Booth
On May 7th and 8th, the Center for Consumer Information and Insurance Oversight (CCIIO) held a public meeting on risk adjustment, the process through which, under the Affordable Care Act (ACA), funds are transferred from health plans that attract relatively low-risk enrollees to plans that attract relatively high-risk enrollees, such as individuals with chronic health conditions. The risk adjustment program was created to promote greater stability and to reduce the potential for adverse selection in the individual and small-group markets. 
Senior officials from the Department of Health and Human Services (HHS) provided details regarding the approach that HHS intends to take toward risk adjustment when acting on behalf of states as well as the procedures and standards by which states that choose to administer their own risk adjustment programs can obtain certification for alternate methodologies.  Officials provided important information, including the following: 
HHS intends to use a concurrent model (as opposed to a prospective model) when it runs a state's risk adjustment program.  Under this model, each individual's risk score for a given year will be determined based on that individual's diagnoses during that same year, rather than previous years' diagnoses. 
HHS does not intend to adjust its risk adjustment calculations to account for payments that insurers might receive under the ACA's temporary reinsurance program. 
HHS is considering the plan liability (as opposed to a total medical expenditure) approach to risk adjustment.  This approach attempts to take into account the different cost-sharing models that plans can have.
HHS is considering using a risk pool average premium (as opposed to using a plan's own premium) for establishing the baseline premium necessary to calculate and balance payments and charges.
Data collection issues received considerable attention from both presenters and audience members.  Under a final rule released on March 16th, HHS will use a "distributed data collection" approach when it operates a risk-adjustment program in a state, which means that each individual's claims data remains with the insurance issuer.  A state that runs its own program can use an alternate methodology, but the rule establishes standards that limit a state's ability to collect individually identifiable information.  Many commenters expressed concern that these restrictions could preclude states from leveraging existing data systems and from collecting enough long-term data to accurately perform risk adjustment.  While the presenters provided little detail in response, they did indicate their belief that both the use of claims databases and the tracking of an individual's claims information are feasible under the final rule.
The PowerPoint slides for the presentations can be found at:
Author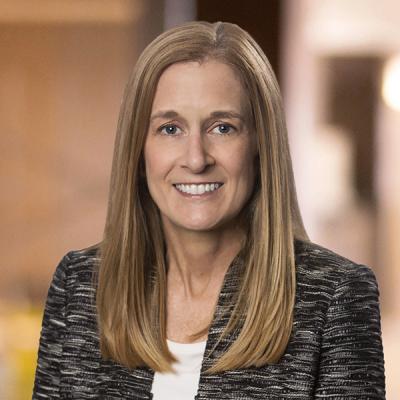 Member / Chair, Health Law Practice
Karen S. Lovitch is a Mintz attorney who represents health care companies in regulatory, transactional, and operational matters. She advises them on health care regulations such as the Stark Law and the Clinical Laboratory Improvement Amendments of 1988.