The Supreme Court's Immigration Decision May Give Clues On The Upcoming Decision On The Affordable Care Act's Individual Mandate
Written by Thomas S. Crane
Casey Stengel once advised that it is best not to make predictions, particularly about the future. So we will step into ill-advised territory with caution. Nevertheless, the Supreme Court's decision in Arizona  v. United States on Monday June 25th may give clues about its thinking in the decision on the Affordable Care Act ("ACA"), now expected to be issued on Thursday, June 28th.  We focus on the difficulty of challenging laws on their face prior to enforcement, known as "facial" challenges, as opposed to targeted challenges brought by specifically-harmed persons that focus on how a statute has been implemented, known as "as applied" challenges. 
In looking at the Arizona immigration statute, called the "Support Our Law Enforcement andSafe Neighborhoods Act," the Court was faced with a facial challenge that would have prohibited four provisions of the law from going into effect.  Centrist Justice Kennedy, writing for the Court, noted the need for "caution" about such pre-enforcement challenges.  The Court then issued a narrowly focused decision, examining carefully where the state statute complimented or interfered with the federal immigration statutory scheme.  At the same time, it made clear:  "This opinion does not foreclose other preemption and constitutional challenges to the law as interpreted and applied after it goes into effect."  One such discussed potential future challenge might be a case that looks at whether the state's implementation of the law may have resulted in impermissible racial profiling. 
There are important potential signs here for the upcoming ACA decision.  In the public commentaries, much has been said about whether Congress had the power under the Commerce Clause to force people into commerce by dictating that everyone must buy health insurance, the so-called individual mandate.  While indeed an affected class is those who have never bought health insurance and may not want to, the focus of discussions about this one class misses the test the Supreme Court must apply.  As Justice Alito, who wrote separately to concur in part and dissent in part, commented on Monday: "We have said that a facial challenge to a statute is the most difficult challenge to mount successfully because the challenger must establish that no set of circumstances exists under which the [statute] would be valid."  Thus the real question the Court will need to address is whether there is any class of affected parties where Congress intervened in a permissible manner.  Take the example of an individual who has already been buying health insurance, and the impact of the mandate is to compel him/her to continue to do something already done. This individual is already participating in the health insurance market.  Congress has not forced him/her into commerce, as so much of the commentators have claimed, but rather told that person he/she must stay in commerce.  The Court may look at this class of persons very differently.
 We will finally see tomorrow how the Court decides this issue.  But Monday's immigration decision shows that facial challenges are very hard, and the Court may issue a narrow ruling upholding the law, but then invite many more narrowly focused future facial challenges once the ACA has been implemented.
Authors
M. Daria Niewenhous is a Mintz Member with a well-established health care practice. National and local providers rely on Daria's experience to navigate capital projects, mergers & acquisitions, integration, and other strategic initiatives; adverse events; and licensing, contracting, patient care/risk management, and other complex legal matters.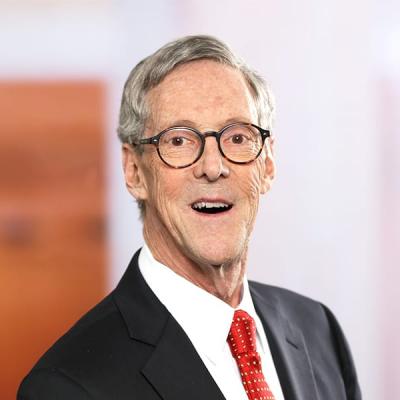 Thomas S. Crane is a nationally recognized attorney who defends health care clients against anti-kickback, Stark Law, false claims, and whistleblower allegations. Tom's work at Mintz includes litigation, internal investigations, and advising clients on corporate integrity agreements and disclosures.