GAO Targets Self-Referred Advanced Imaging Services
Written by Tom Crane
In a recently issued GAO Report entitled, "Higher Use of Advanced Imaging Services by Providers Who Self-Refer Costing Medicare Millions," the Government Accountability Office (GAO) identified significant utilization trend data and potential Medicare cost savings that may be reviewed closely by Congress and the Administration in the upcoming deficit reduction negotiations.
The GAO generally found that, in the study period, "[S]elf-referring physicians referred about two times as many advanced imaging services [magnetic resonance imaging (MRI) and computed tomography (CT) services], on average as providers who did not self-refer."  Of particular note, the GAO focused on self-referral patterns of MRI and CT services by physicians the year after they began to self-refer – a group the GAO characterized as "switchers."  The GAO found that, "[o]verall, the switcher group of providers who began self-referring in 2009 increased the average number of MRI and CT referrals they made by about 67 percent in 2010 compared to the average in 2008."
Although the so-called Stark Law generally prohibits physicians from referring Medicare patients to providers that furnish advanced imaging testing services and other designated health services (DHS) where the referring physician has an ownership interest in the DHS provider, the Stark Law permits self-referral within the physician's own practice under a tight set of rules known as the in-office ancillary services exception.  Based, in part, on previous reports from the GAO and Medicare Payment Advisory Commission, in the Affordable Care Act, Congress amended this in-office ancillary exception to require referring physicians to provide certain disclosures to patients receiving MRI and CT testing performed in the office regarding the availability of alternative sources of suppliers providing these services.
Based on the GAO's utilization findings, it estimated in the GAO Report that, "Medicare spent about $109 million more in 2010 than the program would have if self-referring providers referred advanced imaging services at the same rate as non-self-referring providers of the same specialty and provider size."  Senator Max Baucus (D-MT), one of five Senate and House bipartisan members who requested the GAO Report, commented in a statement that these findings were "eye-opening."
In the GAO Report, the GAO recommended that CMS take the following three actions:
Insert a self-referral flag on its Medicare Part B claims form and require providers to indicate whether the advanced imaging services for which a provider bills Medicare are self-referred or not.
Determine and implement a payment reduction for self-referred advanced imaging services to recognize efficiencies when the same provider refers and performs a service.
Determine and implement an approach to ensure the appropriateness of advanced imaging services referred by self-referring providers.
In its formal response to the GAO Report, CMS only concurred on the third recommendation, and noted that depending on the strategy, for example imposing a prior authorization requirement, it will need additional statutory authority.  Atypical for the GAO, the GAO Report reacted to CMS' response with the following comment: "[W]e are concerned that neither HHS nor CMS appears to recognize the need to monitor the self-referral of advanced imaging services on an ongoing basis and determine those services that may be inappropriate, unnecessary, or potentially harmful to beneficiaries."
Putting these issues in the larger context, the GAO noted that there are, "challenges to the long-range fiscal sustainability of Medicare...."  In this light, and through the upcoming budget deficit negotiations in Washington, it is worth watching to see whether Congress and the Administration seek Medicare savings based on the GAO's findings.
Authors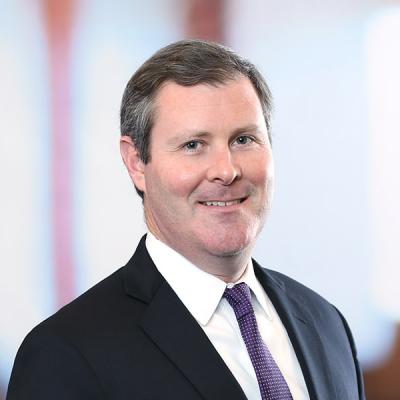 Brian P. Dunphy is a member of the Health Care Enforcement & Investigations Group at Mintz. He defends clients facing government investigations and whistleblower complaints regarding alleged violations of the federal False Claims Act. Brian also handles commercial health care litigation.
Thomas S. Crane is a nationally recognized attorney who defends health care clients against anti-kickback, Stark Law, false claims, and whistleblower allegations. Tom's work at Mintz includes litigation, internal investigations, and advising clients on corporate integrity agreements and disclosures.