Late Action to Avert "Fiscal Cliff" Includes Several Health Policy Changes
Written By Stephen M. Weiner, Alexander Hecht, Kevin M. Kappel, and James Sasso
As was widely expected over the month of December, the Obama Administration and Congress scrambled in the late hours of 2012 and on New Year's Day devising a legislative package to prevent the United States from going over the "Fiscal Cliff," a series of across-the-board tax increases and spending cuts that would have automatically implemented without intervening legislative action. Although the compromise they reached was far from the "Grand Bargain" that President Obama and many members of Congress were seeking, Vice President Biden and Senate leadership came to an agreement to avoid the cliff for the early part of 2013. The Senate approved the package, the American Taxpayer Relief Act (H.R. 8), by an overwhelmingly bipartisan vote of 89-8 in the early morning hours of New Year's Day. Later that day, shortly before midnight, the House voted to approve the Senate package by a vote of 257-167, with 85 Republicans joining 172 Democrats in support.
The legislation contains some significant health policy changes, described in more detail in a Mintz Levin/ML Strategies Client Alert, although its primary purpose is to prevent steep tax increases for 99% of Americans and to delay the automatic "sequestration" spending cuts that were scheduled to go into effect due to an earlier agreement to raise the debt ceiling. In H.R. 8, which the Congressional Budget Office (CBO) estimates will cost around $4 trillion, the sequester is turned off for two months, allowing Congress more time to focus on a comprehensive deficit reduction solution. In addition, current tax rates are permanently extended for all Americans earning up to $400,000 for individuals and $450,000 for married couples. Several other major tax modifications, including some related to the estate tax and capital gains, were also included. Discussion about other aspects of the legislation, including changes to renewable energy programs, may be found here.
Although the American Taxpayer Relief Act has prevented the country from going over the "fiscal cliff," the 113th Congress will almost certainly continue to focus on health care cost containment and entitlement reform in the coming weeks and months. Mintz Levin and ML Strategies will continue to closely monitor the effect of fiscal policy on health care.
Authors
M. Daria Niewenhous is a Mintz Member with a well-established health care practice. National and local providers rely on Daria's experience to navigate capital projects, mergers & acquisitions, integration, and other strategic initiatives; adverse events; and licensing, contracting, patient care/risk management, and other complex legal matters.
Member / Founding Chair, Health Law Practice
Stephen M. Weiner is a Mintz Member with a strong reputation in health care strategic affiliations, mergers, and acquisitions. Steve has led nonprofit mergers, for-profit acquisitions of nonprofits, and partnerships among medical schools, academic medical centers, and faculty practice plans.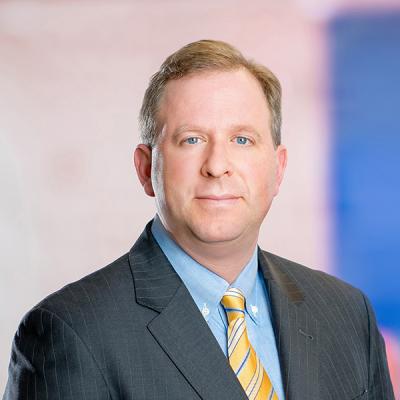 ML Strategies - Executive Vice President & Director of Operations
Alexander Hecht is Executive Vice President & Director of Operations of ML Strategies, Washington, DC. He's an attorney with over a decade of senior-level experience in Congress and trade associations. Alex helps clients with regulatory and legislative issues, including health care and technology.