The Massachusetts Clean Energy Center Releases 2013 Clean Technology Industry Report Showing Strong Growth in Massachusetts
By: Sahir Surmeli
On September 17, 2013, the Massachusetts Clean Energy Center ("MassCEC") released its 2013 Clean Technology Industry Report, which gauges the growth and size of the clean energy sector in Massachusetts.  At an event at the Fraunhofer Center for Sustainable Energy Systems, Massachusetts' Governor Patrick summarized the important findings of the report saying that "our clean energy industry is putting thousands of our residents to work in every corner of the Commonwealth, catalyzing economic development and creating a healthier Massachusetts for the next generation."   
Energy and Environmental Affairs Secretary Rick Sullivan, Secretary of Housing and Economic Development Greg Bialecki, and MassCEC Chief Executive Officer Alicia Barton attended the event along with a host of present and former Massachusetts political figures and administration officials.
The report highlights that for the third straight year the number of clean energy jobs in Massachusetts has increased, growing by 11.8% from 2012 to 2013 after 11.2% growth from 2011 to 2012 and 6.7% growth in 2011.
Bucking national and international trends, overall job growth within clean technology in Massachusetts has burgeoned by 24%.  The state now has 79,994 clean energy workers and 5,557 clean energy firms, and employers expect the growth to continue.  Of these jobs, engineering and research jobs grew by 32.4% while manufacturing jobs increased at the lower, but still quite impressive rate of 20.6%.  The report also tallied solar jobs, which total more than 8,400 workers spending more than half of their time in businesses that directly support solar energy businesses.
Further, growth was not limited to Boston and its surrounding areas.  Southeastern Massachusetts was the state's fastest-growing region for the industry in terms of employment in 2012-2013.  Jobs increased by 14.3% in the region while in Central Massachusetts jobs expanded by 11.9% to a total of 15,518.
The report polls 1500 employers from around the state in industries considered to be part of the clean energy "cluster" including renewable energy, energy efficiency, alternative transportation and carbon management businesses.
Ms. Barton believes that this report is "clear evidence that Massachusetts' nation-leading investments in clean energy are paying off."  Moreover, she sees the clean energy industry on a trajectory that will lead it to "join the Commonwealth's other marquee industries" in years to come.  The report shows that Massachusetts continues to be a national leader in its support of the clean technology industry, an industry now situated as one of the premier sectors of its kind in the United States.
Mintz Levin stays on top of all of the latest energy and clean technology news at its Energy & Clean Technology Matters blog and with regulatory and legislative developments from ML Strategies weekly Energy and Environmental Update.
Author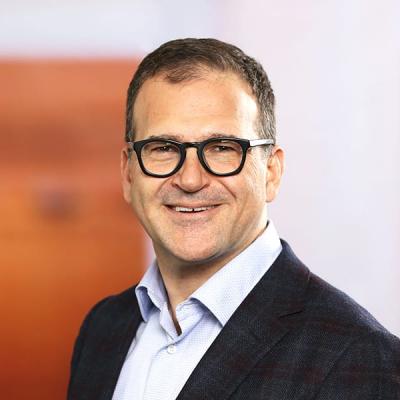 Member / Co-chair, Energy & Sustainability Practice
Sahir Surmeli is a Mintz business counselor who advises companies, boards, entrepreneurs, investment banks, and venture and private equity investors as they grow. He handles public offerings, 144A and private financings, acquisitions, joint ventures, and strategic partnerships.