TechConnect Innovator Profiles - August 2018
Established by the same people and built on the same principles as the highly successful LabCentral coworking facility in Cambridge, Massachusetts, [email protected] is part of BioLabs' network of facilities that is helping to change the way life sciences companies are created. Accordingly, locating at one of the BioLabs facilities has become the top choice for the hottest biotech companies around. BioLabs CEO and Cofounder Johannes Fruehauf, MD, PhD, estimates that with the coworking BioLabs model, early-stage companies spend 10 to 20 percent less capital than they would compared to the traditional, "go-it-alone" way. 
The facilities in the BioLabs network are built around a concept of openness, transparency, and shared resources. They offer beautifully designed coworking environments that pair fully equipped and supported lab, office, and event spaces with relevant programming and unparalleled access to capital and industry partners. Start-ups can streamline and focus their business operations and activities on meeting critical milestones to reach their scientific potentials quickly and achieve business success. Companies can start with a single lab bench and scale up as they grow. 
"The process from moving a life-science start-up from launch toward commercialization is becoming more predictable, much more efficient, faster, and most importantly — cheaper. Companies starting out today in our facilities need dramatically less capital and less time to reach the same milestones," says Fruehauf. "Plus, we see fewer failures because founders and early employees have access to resources and guidance that were otherwise difficult to access. Companies are able to focus on what they do best: the science and the engineering that are core to their company's success."
Since 2010, when Fruehauf and BioLabs partners began developing the BioLabs concept in Cambridge on a small scale before launching LabCentral in the fall of 2013, more than 200 companies have been created at a BioLabs network facility. Collectively, they have raised more than $1.5 billion in venture capital, grants, and other sources of funding to further their research and commercialization goals. 
BioLabs offers premium laboratory and office facilities for early-stage life sciences companies, including many value-added benefits beyond the facilities and infrastructure. Already highly embedded in the local biotech community, members are able to tap into the larger BioLabs community as well — an ecosystem that extends well beyond the facility's walls. Twelve of the top 15 pharmaceutical companies are sponsors or partners of the BioLabs network, as are diagnostic companies, lab equipment providers, venture capital funds, and leading law firms like Mintz Levin, along with accounting firms, banks, marketing, and other service providers that cater to life sciences start-ups. All of BioLabs facilities are designed with collaboration and growth in mind. Founded by entrepreneurs and investors rather than realtors or developers, these spaces reflect first-hand experience of what it takes to launch companies from idea through exit. 
BioLabs enables company formation no matter where the technology or capital source originates. Residency in any BioLabs facility gives member companies access to a national network of resources and support to engage with the local ecosystem. BioLabs charges a monthly per-person membership fee as part of a service agreement and takes no equity stake as a condition of entry. Because of the extensive sponsor list and programming, residents are typically exposed to a broader array of potential partners and funding resources, and at a much earlier stage than other venues.
Located strategically at 180 Varick Street in the heart of Hudson Square in Manhattan, [email protected]'s dedicated life-science coworking, meeting, and event space opened in November 2017 and is already becoming a vibrant meeting place for the New York City life science community. The new center for biotech entrepreneurs was launched in partnership with NYU Langone Health, with Bristol-Myers Squibb and the New York City Economic Development Corporation as founding sponsors. The wet lab and full facilities are expected to open by early fall 2018. Even before it had access to the Varick Street location, BioLabs had been hosting a seminar series for the startup community, leveraging the vast knowledge of its sponsor and partner network. According to Nicole McKnight, PhD, managing director of BioLabs New York, topics to date have included CRISPR technology, clinical trials, IPO, licensing, biologics, and VC funding. Sponsors also offer regularly scheduled office hours on site with employees from various department functions to provide in-person access to BioLabs residents and other invited guests.
The BioLabs network operates in key cities with proven biotech innovation clusters. The expanding network now comprises sites in Boston and Cambridge, Massachusetts; Durham, North Carolina; San Diego and San Francisco, California; New York City; and Princeton, New Jersey.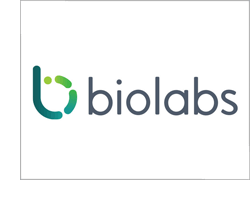 RainFocus delights millions of attendees at large-scale events of Fortune 1000 companies by delivering better insights, experiences, and marketing through an industry-disrupting software platform.
Founded by event industry leaders, RainFocus got its start by solving for a strategically critical gap in the market — event intelligence. While companies invested billions of dollars into experiential marketing activities, connecting experiential activities, behaviors, and preferences to meaningful ROI was done through instinct rather than intelligence. Data was isolated and fragmented, event systems were walled off from the core marketing tech stack, and teams were left looking at simplistic vanity metrics to drive improvements.
The core of the RainFocus platform consolidates all of a company's experiential marketing data into one system of record that can be seamlessly integrated into its larger marketing technology stack. Companies can see year over year performance, track attendees across their entire event portfolio, and optimize the experience for each segment, driving deeper engagement and accelerating sales conversions.
As companies adopted RainFocus, it became obvious that the current market leaders of event management software weren't built to serve modern marketing best practices. The need to adjust to real time insights was cost and time prohibitive with these existing systems. Event teams were so mired in the complexity of the technology that the software limitations drove the definition of the attendee experience, leaving innovative and engaging ideas by the wayside.
Building on the event intelligence core, RainFocus built a new event management platform that could leverage insights automatically and be changed with drag-and-drop ease. Event teams could now streamline their operations with a fraction of the time previously required and focus on delivering personalized experiences for their attendees. With all aspects of event management (registration, content, exhibitor, meetings) in one seamless platform and the ability to handle your entire event portfolio, enterprises now have the final technology piece to unify experiential marketing with digital. 
RainFocus's mission is simple: disrupt experiential marketing technology, empower event teams to rethink their event portfolio, and drive meaningful experiences that generate true ROI.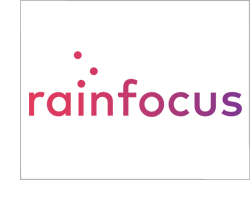 The US Small Business Administration (SBA) New York District Office has named Jessica Ochoa-Hendrix, Mandë Holford, and Lindsay Portnoy of Killer Snails LLC — a start-up creating games designed to inspire a love of science — as its 2018 Small Business Innovation Research (SBIR)/Small Business Technology Transfer (STTR) Recipients of the Year. Congrats to the whole Killer Snails team!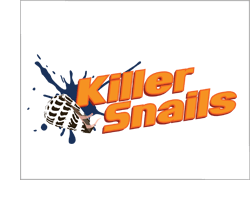 Authors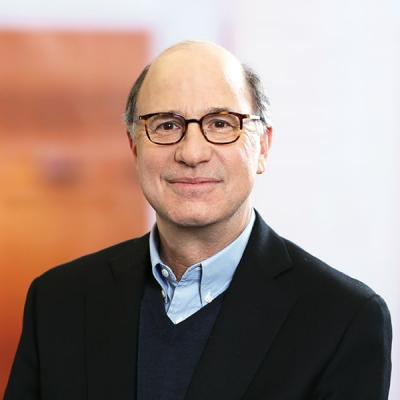 Member / Chair, Technology Practice; Co-chair, Venture Capital & Emerging Companies Practice
Daniel I. DeWolf is an authority on growth companies and serves as Chair of Mintz's Technology Practice Group and Co-chair of the firm's Venture Capital & Emerging Companies Practice. He has worked on pioneering online capital-raising methods. He also teaches venture capital law at NYU Law School.
Samuel Asher Effron assists Mintz clients with venture capital and private equity transactions, helping start-ups with legal and business matters. He has clients in a variety of technology sectors, including video gaming, music, virtual and augmented reality, and consumer electronics.