Will EEOC Target Employer use of Credit Reports for Screening Applicants?
Written by Martha Zackin.
On October 20, 2010, the Equal Employment Opportunity Commission held a hearing on employer use of credit history as tool to screen candidates for employment.  The purpose of the hearing, according to an EEOC press release, was to gather information on the practice of using credit histories as employment screening devices, a practice that "could unfairly exclude" some people from job opportunities.
The EEOC heard from a number of stakeholders, including employee advocates, representatives of the business community, and an industrial psychologist.   Not surprisingly, the employee advocates and business representatives had markedly different views of the issue and the scope of the "problem."
According to the employee advocates, the use of credit reports in employment is a widespread practice that disproportionately disadvantages people of color, women, and people with disabilities. In support of this proposition, one advocate testified that African Americans and Latinos have been disproportionately affected by predatory credit practices, suffer from disparities in health outcomes, and have higher rates of unemployment.  As a result, compared to Whites and Asians, African Americans and Latinos have higher foreclosure rates, higher health care bills, and less income with which to pay bills.  As a group, therefore, African Americans and Latinos have lower credit scores than Whites and Asians.  Finally, employee advocates stressed, poor credit history is not a valid predictor of either job performance or the likelihood of fraud.
Business representatives reminded the panel, however, that credit scores are not part of employment credit reports.  Further, candidates for employment are protected by the Fair Credit Reporting Act, which has very stringent and detailed procedures that employers must follow before they use credit reports in whole or in part in making hiring or other employment decisions.  Business representatives also reported that those employers that consider credit history at all typically do so only at or near the end of the hiring process and only for candidates for select jobs.  Finally, business representatives emphasized that employers must be cautious, considering all available information, particularly when hiring employees to fill positions involving responsibility for managing money, property, personal identity or financial information, and other critical resources.
The industrial psychologist testified that Asians and Whites have higher credit scores than do Hispanics and African Americans and, therefore, adverse impact is likely to occur if credit checks are used for employment purposes.  The psychologist acknowledged, however, that employment credit histories do not include a credit score so there may be no disparate impact after all.  As to whether poor credit histories correlate with poor performance, theft, or other unwanted workplace behaviors, the psychologist concluded that "there is so little research on the topic that any conclusions would be premature."
I'm glad we cleared that up! Seriously, with the dearth of credible evidence that employers' use of credit histories is actually having an unfair disparate impact on certain groups, it is far from clear that the use of credit histories is a problem. One would hope that EEOC will choose to focus its attention on real problems, rather than presumed ones, and not take action against employers' use of credit histories at least unless and until they are shown to actually have an unfair disparate impact.
Author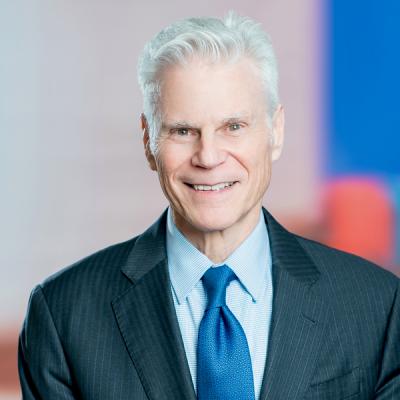 Member / Chair Emeritus, Employment, Labor & Benefits Practice
David Barmak is an experienced trial lawyer at Mintz who focuses his practice on employment law and HR issues. He litigates cases in federal and state courts and arbitrations across the country. David counsels clients on compliance and employee relations issues and risk reduction options.