NCAA Obtains a Vital Win on Antitrust Challenge of Athletic Aid Rules
In a recent federal court decision, the NCAA obtained dismissal of a claim that certain rules governing athletic grants-in-aid violated the antitrust laws. The case, Rock v. NCAA, was led by three former student-athletes and challenged a series of NCAA bylaws restricting or prohibiting the grant of athletics-based financial aid. A federal judge in Indiana granted the NCAA's motion to dismiss, primarily on the basis that plaintiffs failed to identify a relevant market in which to analyze the alleged unreasonable restraint of trade.
The NCAA's ultimate success in this case is important to the institution given the host of recent legal challenges to the scope and use of its authority. A class action lawsuit in California federal court led by former UCLA basketball star Ed O'Bannon is set for trial next year over the NCAA's use of names and likenesses of student-athletes. On the opposite side of the country, a case brought by Governor Corbett of Pennsylvania alleges antitrust violations by the NCAA on the grounds arising from its enforcement of sanctions against Penn State University. Meanwhile, a federal court in Illinois is considering claims that the NCAA was negligent in safeguarding student-athletes from the risk of concussions.
These actions notwithstanding, one of the largest challenges facing the NCAA may be the result of its own alleged misconduct in an investigation of the University of Miami. The NCAA has admitted that it improperly accessed documents and testimony in a bankruptcy proceeding through counsel to an informant in an investigation. This conduct led the NCAA to terminate the head of its enforcement division, and has cast a shadow over the entire investigation. With the resulting lack of faith in its investigatory practices, it is expected that institutions and athletics personnel will be more assertive in challenging NCAA sanctions in the future. In this environment, it is essential for the NCAA to show that its processes and rules are proper and reasonable in light of the Association's mission.
The plaintiffs' claims in the recently dismissed Rock case involved three NCAA Bylaws: (1) a prohibition of multi-year athletics-based scholarships (a prohibition which was subsequently rescinded by the NCAA); (2) limits on the number and amounts of athletics-based scholarships; and (3) with respect to Division III institutions, the general prohibition against athletics-based scholarships. The three named plaintiffs consisted of a former Division I football player whose athletic grant-in-aid was not renewed after a coaching change and two Division III student-athletes who lost scholarships when it was determined that the their respective awards were connected to their participation in athletics competition.
Relying heavily upon the recent Agnew v. NCAA decision by the Seventh Circuit, the court rejected the plaintiffs' allegation that the relevant product market for analysis of their antitrust claims was the "nationwide market for the labor of student-athletes," with the NCAA acting as the single buyer in that market. One significant flaw in this definition was that it did not account for other athletic associations providing scholarships and educational opportunity. The court also found the proposed market did not account for differences in student-athletes, such as gender and sport played.
The Rock ruling and the Agnew case continue a line of decisions which have favorably viewed NCAA rules governing eligibility and financial aid for student-athletes when subjected to antitrust scrutiny. This is in contrast with cases outside of the governance of student-athletes in which NCAA policies have failed antitrust scrutiny on the issues of restricting telecasts of football games and limiting the earnings of coaches.
An interesting portion of the Rock opinion involves the court's analysis that participation in Division III sports is not commercial activity, since there is no exchange of a grant-in-aid for athletic services. The court further stated that even if such participation were commercial, the bylaw at issue does not prevent an institution from granting athletics-based aid, it just prohibits them from doing such at a Division III classification.
On the first point, this interpretation would appear to set aside the transfer of other value exchanges in Division III athletics, such as housing and meals. On the second point, this narrow construction would not take into consideration other requirements that Division III institutions have to fulfill to grant athletic aid in different classifications, such as the minimum scheduling requirements at the Division II level. The burden of these requirements may be more costly than a college can afford.
The Rock ruling is of key interest as it highlights the issue of permissible market categorizations of student-athletes in future antitrust claims. Future challenges of NCAA rules, particularly on antitrust grounds, will need to be reviewed and structured carefully in light of this precedent.
For more information, please contact one of the authors listed above or your Mintz Levin legal advisor.
Authors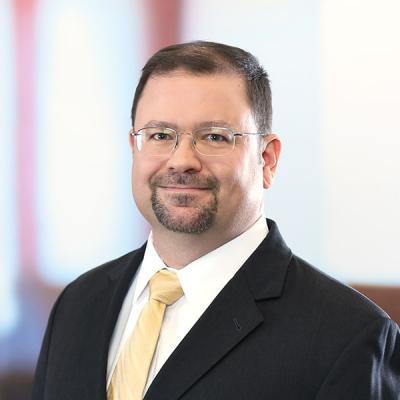 Robert G. Kidwell is a Mintz attorney who counsels clients on business strategies, regulatory matters, policymaking and lobbying, compliance issues, privacy, and litigation. He defends clients in class action and competitor litigation, and guides transactions through merger reviews.
Member / Co-chair, Sports & Entertainment Practice
Tyrone P. Thomas is a Mintz Member who has gained national recognition for his work in employment and sports law. Tyrone advises academic institutions on executive compensation arrangements and provides compliance assessments on governance issues. He also advises clients on conflicts of interest.