Waiver of Interviews in Germany for Qualified B, C, D, F, H, I, J, L, M, O, P, Q or R Visa Applicants
Recently, the United States Diplomatic Mission to Germany released information about the Visa Reissuance Program (VRP) for individuals applying for visas in Germany. This program enables a qualified visa applicant seeking reissuance of the same type of nonimmigrant visa to apply for a new visa without having to attend an interview with a U.S. consular office. At this time, the program in Germany is limited to qualified applicants who received B, C, D, F, H, I, J, L, M, O, P, Q or R visas at the U.S. Consulate in Frankfurt in January 2008 or later. To qualify for the VRP in Germany, an applicant must possess either a valid visa in the classification sought, or have a visa in that classification that is within 12 months of expiration. The program does not apply to first-time applicants seeking visas.
Eligibility for the VRP in Germany is limited, with many employment-based visa applicants unable to participate in the program. For example, according to our best available information at this time, individuals who received visas under an employer's blanket L-1 petition may not use the VRP. Additionally, any applicant requiring a waiver of inadmissibility to receive a new visa may not apply through the VRP. Also, visa applicants who have been subjected previously to additional Administrative Processing and who have the annotation "Clearance" on their current visas are not eligible for visa processing under the VRP in Germany. Unfortunately, E-1 and E-2 visa applicants are also excluded and may not apply through the program in Frankfurt. Applicants filing for visa reissuance through VRP do not need to be German citizens, but the program in Germany is currently limited to EU citizens. Physical presence in Germany at the time an application is submitted also appears to be a hard and fast requirement of the program. 
Visa Reissuance Programs are in place at other consular posts: the U.S. Embassies in Manila, London, Oslo, Kiev Helsinki and Bern, for instance, have similar programs. However, it is important to check the web site of each specific U.S. Embassy or Consulate to ascertain the scope of that post's VRP; the rules for Visa Reissuance Programs vary from post to post. The criteria for submitting an application under a VRP are also particular to each Embassy or Consulate. Applicants should confirm whether they meet the requirements listed on a specific consular post's web site to verify eligibility for a Visa Reissuance Program well before finalizing travel and visa application plans.
Author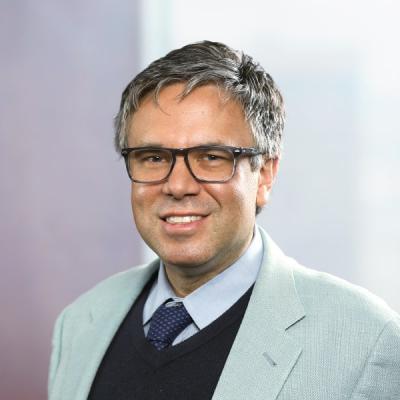 Douglas Hauer is a Mintz attorney and noted authority on the EB-5 investor visa program, which gives developers a path for securing capital for real estate, hospitality, and infrastructure projects. He's an essential resource for companies looking for financing from offshore sources.