On The Eighth Day of Privacy, Health Care Systems (Over)Shared Data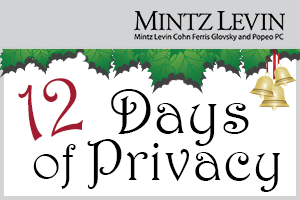 When is "sharing" too much of a good thing?  And will it get worse for health care systems in 2015?  Read on.....
Written by Stephanie D. Willis
Data sharing has become a point of sharp focus in the efforts to improve the quality and efficiency of health services in the United States.  Given all that has happened in health care privacy (e.g., higher than ever penalties under the Health Insurance Portability and Accountability Act (HIPAA) and the involvement of more government agencies in the enforcement of privacy violations), next year promises to be an important one for health care and privacy, particularly for integrated health care systems.
So what are the challenges that integrated health care systems should anticipate in 2015 and beyond as they try to streamline the fragmented care model that has dominated for so long in the United States?   Here are the five ghosts of privacy's future that will continue to haunt our clients:
Overall, as a recent Harvard Business Review article states, the reality is that "patient privacy protections inhibit the sharing of health information, creating both perceived and real hurdles."  Clients in the health care industry should remain vigilant in 2015 to see how the legal landscape adapts to the need for increased coordination in health care, and continually contribute to the conversation at all levels of health care privacy and security policymaking.  
Author
Member / Chair, Privacy & Cybersecurity Practice
Cynthia J. Larose is Chair of the firm's Privacy & Cybersecurity Practice, a Certified Information Privacy Professional-US (CIPP-US), and a Certified Information Privacy Professional-Europe (CIPP-E). She works with clients in various industries to develop comprehensive information security programs on the front end, and provides timely counsel when it becomes necessary to respond to a data breach.