Alerts & Advisories

Industry Reports & Newsletters

Published Articles

Social Media & Blogs

Brochures


Mintz Levin Energy Technology
Energy Technology Connections Newsletter
Your Law Firm Link to Industry News
June 2016
Our June edition of Energy Technology Connections brings you recent industry highlights and a list of upcoming energy industry events. In Leaders in the News, we congratulate Aspen Aerogels for recently entering into a strategic partnership with BASF SE as well as receiving $2.75 million in federal funding from the Department of Energy. Our Innovator Profile spotlights Heatworks, whose energy efficient, electric water heaters are providing homeowners with hot water on demand. For event highlights, we feature two upcoming events that we are proud to sponsor: the NEWIEE Women Shaping the Agenda Series and Impact Capitalism Summit: Nantucket. Finally, our Washington Update provides the latest on the House and Senate-passed energy bills and new offshore wind legislation as Congress pushes toward the summer recess.

For links to industry grant opportunities and stories from the business, policy, and research sectors of the energy and clean technology industry, please see our Energy Navigator.
You can subscribe to our Energy Tech Matters blog here.

Contents

Leaders in the News

Innovator Profile

Event Highlights

Washington Update

California Update

Energy Navigator

Upcoming Events

This month we'd like to highlight Aspen Aerogels, which was featured as the Innovator Profile in Mintz Levin's April Energy Technology Connections newsletter. Aspen Aerogels is an aerogel technology company that designs, develops, and manufactures innovative, high-performance aerogel insulation used primarily in the energy infrastructure and building materials markets. Aspen continues to expand its production to meet the growing demand of its customers.

On June 21, 2016, Aspen Aerogels entered into a partnership with BASF SE of Ludwigshafen, Germany. Pursuant to the partnership, Aspen Aerogels will sell exclusively to BASF its Spaceloft A2 product. In addition, BASF will make a pre-payment to Aspen Aerogels to support Aspen Aerogels' anticipated construction investment in a second manufacturing facility. Along with the partnership, Aspen Aerogels and BASF entered into a Joint Development Agreement that establishes a framework of rights and obligations of both parties during their collaboration on the development and commercialization of new products.

Aspen Aerogels also announced that it had received $2.75 million from the U.S. Department of Energy's Advanced Research Projects Agency-Energy (ARPA-E) to develop a windowpane technology that incorporates a transparent silica aerogel to provide insulation and condensation resistance over a period of three years. Congratulations to Aspen Aerogels for its partnership with BASF SE and its award from ARPA-E. We look forward to seeing more great developments from the company!


This month's Innovator Profile features our friends at Heatworks, the creators of the world's most advanced and reliable electric water heaters for residential use. The company has developed an innovative and patented technology that provides hot water on demand by converting electrical energy into heat. Using graphite electrodes and the natural impurities found in water, the Heatworks electric water heaters provide instant and infinite hot water.

The Heatworks water heaters are extremely compact, measuring only 6.5 inches wide by 12 inches long, and are the perfect complement to any tank-type water heating system as they can be easily installed to replace current water heaters. Its tankless units use no heating elements or moving parts and will never rust, scale or leak thanks to their graphite construction. The products offer 99 percent energy efficiency and an industry-first 12-year complete unit replacement guarantee that reduces homeowners' total cost of ownership.

Heatworks currently offers two different models, MODEL 1 and MODEL 1X, that have been embraced by retailers and installers. The MODEL 1 is a multi-use tankless heater that reduces energy and water costs up to 40 percent and 10 percent, respectively. The MODEL 1X is designed to share an electrical circuit with a tank type heater to provide at least 50 percent more hot water. The MODEL 1 also works with Google Nest to save homeowners money by allowing the Heatworks water heater to enter a special low power mode and restrict hot water power during peak demand periods. Both models are available at Lowe's and the MODEL 1X is available in select brick and mortar stores across the southeastern United States. The Mintz Levin team looks forward to more developments as Heatworks continues to drive innovation in water heater design.

NEWIEE Women Shaping the Agenda Series
Mintz Levin is proud to sponsor the New England Women in Energy and the Environment's (NEWIEE's) second annual Women Shaping the Agenda Panel, The Business of Getting to Clean Energy & Environment, on July 12 at The Fletcher School at Tufts University. The panel, moderated by Professor Barbara Kates-Garnick, will feature Maryrose Sylvester, President and CEO of Current, powered by GE; Cynthia A. Arcate, President and CEO of PowerOptions; and Cheryl A. Warren, National Grid USA Board Director and Innovation Strategist. Tickets are still available by clicking here.

2nd Annual Impact Capitalism Summit (ICS 2016 Nantucket), presented by Big Path Capital

For the second year, Mintz Levin is proud to serve as a founding sponsor of ICS Nantucket. A conference for impact investors, ICS programming includes panels on public equity, public debt, private equity, private debt, and direct investments, showing how institutional investors can deploy capital for return and impact across asset classes. Our own Tom Burton will be moderating this year's Climate Panel: Financial Innovation – Opportunities and Challenges. (Investor only event, requires pre-qualification to register.)

As Congress continues its push toward the summer recess, efforts to conference the House- and Senate-passed energy bills continue, along with new legislation supporting the offshore wind industry, and discussions about energy tax policy, the Clean Power Plan, and oil and gas pipeline infrastructure.

House Energy & Commerce Committee Chairman Fred Upton (R-MI) and Ranking Member Frank Pallone (D-NJ) met on June 14 with Senate Energy & Natural Resources Committee Chairwoman Lisa Murkowski (R-AK) and Ranking Member Maria Cantwell (D-WA) in an effort to forge a path forward on conferencing their respective energy bills. The House appointed 40 conferees in May, but the Senate has yet to do so because of Democratic opposition to the House-passed legislation (H.R. 8) which was passed mostly along party lines, while the Senate bill (S. 2012) was more bipartisan in nature.

Senators Ed Markey (D-MA) and Sheldon Whitehouse (D-RI) introduced on June 8 a bill aimed at spurring the growth of offshore wind energy in the United States by extending the 30 percent Investment Tax Credit (ITC) for offshore wind through 2015. The Offshore Wind Incentives for New Development (Offshore WIND) Act is cosponsored by Senators Jack Reed (D-RI), Elizabeth Warren (D-MA), Brian Schatz (D-HI), Jeff Merkley (D-OR), Sherrod Brown (D-OH), Kirsten Gillibrand (D-NY), and Cory Booker (D-NJ). Currently, the ITC and Production Tax Credit (PTC) for wind are extended until 2019, but no offshore wind projects are expected to qualify for the tax credits before they expire due to the long planning and permitting times necessary for offshore wind projects.

The Senate Environment and Public Works Committee on June 9 held a hearing on the implications of the Supreme Court's stay of the Clean Power Plan (CPP). The discussion focused primarily on whether the Environmental Protection Agency can, or should, continue to issue compliance guidelines for states and other entities during the stay, and whether issuance of the stay means that all deadlines within the CPP will be tolled if the rule is ultimately upheld.

The Senate Finance Committee held a June 14 hearing on "Energy Tax Policy in 2016 and Beyond". The discussion focused on how best to proceed with energy taxes given that many subsidies and tax breaks are set to expire at the end of 2016. With the current short-term Federal Aviation Administration (FAA) reauthorization set to expire in mid-July, committee ranking member Ron Wyden (D-OR) once again said that he is open to using the Federal Aviation Administration (FAA) reauthorization as a vehicle for extending the Section 48 ITC for non-solar technologies that were excluded from legislation last December.

Also on June 14, the Senate Energy & Natural Resources Committee held a hearing to examine oil and gas pipeline infrastructure and associated economic, safety, environmental, permitting, construction, and maintenance considerations.

The Securing America's Future Energy: Protecting our Infrastructure of Pipelines and Enhancing Safety (SAFE PIPES) Act was approved on June 13 following a June 8 approval in the House. The bill has not been sent to President Obama for signature. The bill, which reauthorizes the Pipelines and Hazardous Materials Safety Administration (PHMSA), was first introduced in November 2015.

Congress will break for the summer recess early this year for the presidential nominating conventions, departing Washington on July 15 and returning on September 6.

Please visit and bookmark our Energy Navigator to easily view all of the latest headlines from the most trusted publications reporting on developments in the energy and clean technology industries. It is housed on our blog, Energy Technology Matters.

Women in Cleanweb Presented by GA + MassCEC

June 28, 2016
Boston, MA

2016 Silicon Valley Energy and Sustainability Summit

June 30, 2016
Redwood City, CA

2016 EIA Energy Conference

July 11-12, 2016
Washington, DC

SEPA National Town Meeting on Demand Response and Smart Grid

July 11-13, 2016
Washington, DC

Intersolar North America

July 11-13, 2016
San Francisco, CA

NEWIEE Women Shaping the Agenda Series: The Business of Getting to Clean Energy and Environment

July 12, 2016
Medford, MA

AWEA Regional Wind Energy Conference 2016 – Northeast

July 19-20, 2016
Portland, ME

2016 IEEE PES General Meeting: Paving The Way for Grid Modernization

July 17-21, 2016
Boston, MA

Impact Capitalism Summit: Nantucket


July 20-21, 2016
Nantucket, MA

NECEC's Annual Legislative Roundup


August 3, 2016
Boston, MA

AEE's Pathway to 2050


August 11, 2016
Sacramento, CA

NEWIN Water Pitch Night – Focus on Nitrogen & Coastal Water Quality


August 17, 2016
TBD

Cleantech Rebooted


September 8, 2016
San Francisco, CA

Solar Power International


September 12-15, 2016
Las Vegas, NV

Verge: Santa Clara


September 19-22, 2016
Santa Clara, CA

2nd World Energy Security


September 22, 2016
New York, NY

GTM's New York Rev Future


September 27-28, 2016
Brooklyn, NY

International Offshore Wind Partnering Forum


October 2-5, 2016
Newport, RI

LACI Cleantech Global Showcase: GLOSHO16


October 3-4, 2016
Los Angeles, CA

Energy Storage North America


October 4-6, 2016
San Diego, CA

Water & Long-Term Value 2


October 5-6, 2016
San Francisco, CA

emPOWERing Arkansas: AAEA's 5th Annual Meeting & Policy Conference


October 11, 2016
Little Rock, AR/p>

NEWIN Water Pitch Night – Focus on Water IT and Analytics


October 12, 2016
TBD

2016 Getting to Zero Forum


October 12-14, 2016
Denver, CO

NEWIN/WPI Water-Innovation Workshop


October 24, 2016
TBD

NECEC's 9th Annual Green Tie Gala


October 25, 2016
Boston, MA

GTM's U.S. Solar Market Insight


October 25-26, 2016
San Diego, CA

Keystone Energy Efficiency Alliance (KEEA) Conference


October 25, 2016
Harrisburg, PA

NEWIN/MIT Water Summit


November 18-19, 2016
TBD


Learn more about the Mintz Levin Energy Technology group here.
Thomas R. Burton III

Member

Chair, Energy Technology

(Boston)

617.348.3097

Sahir Surmeli

Member

Co-chair, Energy Technology

(Boston)

617.348.3013

Lisa Adams

Member

Intellectual Property (Boston)

617.348.3054

Ralph A. Child

Member

Environmental (Boston)

617.348.3021

Hannah C. Coman

Associate

Corporate & Securities (Boston)

617.348.1703

William "Mo" Cowan

Of Counsel

Litigation

President & Chief Executive Officer

ML Strategies

(Boston)

617.348.1600

Daniel I. DeWolf

Member

Co-chair, Venture Capital &

Emerging Companies;

Corporate & Securities (New York)

212.692.6223

Paul H. Dickerson

Of Counsel

Corporate & Securities (Washington)

202.460.9286

Meryl J. Epstein

Member

Corporate & Securities (Boston)

617.348.1635

Gregory S. Fine

Member

Corporate & Securities (Boston)

617.348.3003

Susan L. Foster, PhD

Member

Corporate & Securities (London)

+44.20.7776.7330

Bill Geary

Member

Intellectual Property (Boston)

617.348.3046

Kristin A. Gerber

Associate

Corporate & Securities (Boston)

617.348.3043

Jeremy D. Glaser

Member

Corporate & Securities (San Diego)

858.314.1515

Ian Hammel

Member

Bankruptcy, Restructuring & Commercial Law (Boston)

617.348.1724

Irwin M. Heller

Member

Corporate & Securities (Boston)

617.348.1654

Kanasha S. Herbert

Associate

Corporate & Securities (Boston)

617.348.3015

Haejin Hwang

Project Analyst

617.348.4450

Ken Jenkins, PhD

Member

Intellectual Property (San Diego)

858.314.1082

Jonathan L. Kravetz

Member

Chair, Securities;

Corporate & Securities (Boston)

617.348.1674

Cynthia J. Larose

Member

Corporate & Securities (Boston)

617.348.1732

David J. Leiter

President' ML Strategies'

Washington' DC

ML Strategies (Washington)

202.434.7346

Lindsay Leone

Associate

Public Finance (Boston)

617.348.1728

R.J. Lyman

Member

Corporate & Securities, Project Development & Finance

(Boston)

617.348.1789

Audrey C. Louison

Member

Chair, Project Development & Finance

(Washington)

202.434.7380

Eric Macaux

Associate

Corporate & Securities, Project Development & Finance, (Boston)

617.348.1677

Jeffrey A. Moerdler

Member

Real Estate, Communications,

Environmental (New York)

212.692.6700

David L. O'Connor

Senior Vice President for

Energy Technology

ML Strategies (Boston)

617.348.4418

Conlan Orino

Project Analyst (Boston)

617.239.8327

Jeffrey R. Porter

Member

Environmental (Boston)

617.348.1711

Jennifer Sacco Smith

Associate

Real Estate (Boston)

617.348.1678

Chuck A. Samuels

Member

Antitrust/Energy Efficiency (Washington)

202.434.7311

Gabriel Schnitzler

Member

Real Estate (San Francisco)

415.432.6004

Terri Shieh-Newton, PhD

Member

Intellectual Property (San Francisco)

415.432.6084

Matthew T. Simpson

Associate

Corporate & Securities (Washington)

202.434.7436

Kaoru Suzuki

Associate

Corporate & Securities (Boston)

617.348.1847

Stanley A. Twarog

Member

Corporate & Securities (Boston)

617.348.1749

Paula J. Valencia-Galbraith

Associate

Corporate & Securities (Boston)

617.210.6854

Michael D. Van Loy, PhD

Member

Intellectual Property (San Diego)

858.314.1559

Katy E. Ward

Associate

Environmental (Boston)

617.348.1850

William F. Weld

Member

Corporate & Securities

Principal

ML Strategies

(Boston, New York, Washington)

617.348.4412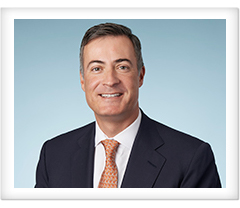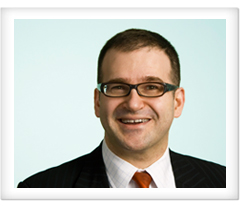 Related Industries

Energy Technology

Related Blogs

Energy Tech Matters