Alerts & Advisories

Industry Reports & Newsletters

Published Articles

Social Media & Blogs

Brochures


Mintz Levin Energy Technology
Energy Technology Connections Newsletter
Your Law Firm Link to Industry News
May 2017
Our May edition of Energy Technology Connections brings you recent industry highlights and features a list of upcoming energy industry events throughout the nation. In Event Highlights, we feature SuperReturn US East 2017, which will take place June 12-15 in Boston, Advanced Energy Economy's Pathway to 2050, which will take place June 21 in Sacramento, and NECEC's Cleantech Financial Innovation Summit, which will take place June 22 in New York. Our Washington Update provides insight into a number of energy-related developments at the federal level, including President Trump's recently proposed budget for Fiscal Year 2018, the Senate's failed efforts to turn back the Obama administration's methane rule, and several pieces of legislation related to energy efficiency.
For links to industry grant opportunities and stories from the business, policy, and research sectors of the energy and clean technology industry, please see our Energy Navigator.
You can subscribe to our Energy Technology Matters blog here.
We would also like to remind our readers that you can always ask us anything at http://mintzedge.com/ask-anything/. We built the MintzEdge website as a resource for entrepreneurs and investors, and hope that all of you take advantage of the site and see how it can help you.

Contents

Event Highlights

Washington Update

Energy Navigator

Upcoming Events

Attracting 550+ delegates, including 150+ International LPs, SuperReturn US East 2017 is recognized as the must-attend gathering for the private equity and venture capital community. The conference, taking place June 12-15 in Boston, will discuss the hottest topics within the US private equity and venture capital scene, including fundraising, tech, investment strategies, private credit, real estate, infrastructure, health care and life sciences, and energy and renewables.
Will you be in Boston on June 12? If so, we'd like to invite you to join us for Mintz Levin's Private Equity Reception. For more details, e-mail Cassie Bent at [email protected].
Advanced Energy Economy's annual California energy policy event brings together an influential group of advanced energy business leaders and state policy makers to discuss opportunities to accelerate California's economy through the growth of advanced energy. Pathway to 2050, which will take place June 21 in Sacramento, also offers networking opportunities to meet with others in the advanced energy industry as well as key public officials. Mintz Levin is a proud sponsor of this event and a Silver Affiliate Member of Advanced Energy Economy.
As the Northeast US clean energy market accelerates, new financial innovations are essential to unlocking new markets and models and continuing the region's clean energy growth. This year's Cleantech Financial Innovation Summit, taking place June 22 in New York, will highlight the new and potential financial innovations with the power to unlock solutions for the 21st-century energy system and clean transportation markets. Leaders in the finance community and clean energy industry will come together to discuss the latest investing models, capital sources, and approaches to syndicate investments and public/private partnerships, as well as new energy services business models and solutions that create the need for financial products. Our own Tom Burton will be in attendance. Mintz Levin is a proud sponsor of NECEC.

On May 23 President Trump released his proposed budget for Fiscal Year 2018 (FY18). The budget calls for a significant increase in defense spending, and reductions in non-defense spending. Defense would see an increase of $22 billion above current levels, with $668 billion proposed for FY18, while non-defense spending would see a decrease of $57 billion from current levels, with $479 billion proposed for FY18.
The Department of Energy (DOE) budget is reduced by more than 9%, with a proposed budget of $28 billion for FY18. The budget reduces by more than 50% the budget for DOE's Office of Fossil Energy and Office of Energy Efficiency and Renewable Energy. The budget would eliminate the Advanced Research Projects Agency-Energy (ARPA-E) program.
The Environmental Protection Agency (EPA) budget is reduced by 32%, from the current $8.2 billion to $5.7 billion for FY18. EPA's budgetary reduction is the steepest of all federal agencies.
The spending levels in the FY18 budget are in line with what was included in the "skinny budget" released by the White House several weeks ago, but it should be noted that this is just one step in the budget process for FY18 and there will be skepticism from both Democrats and Republicans on Capitol Hill about some of the deep spending cuts proposed by the president.
Efforts in the US Senate to turn back the Obama administration's Methane and Waste Prevention Rule faltered on May 10 when three Republicans – Sens. Collins (R-ME), Graham (R-SC), and McCain (R-AZ) – joined with all 48 Democratic senators to reject the Congressional Review Act (CRA) resolution to undo the Bureau of Land Management (BLM) rule. The rule limits methane emissions from oil and natural gas drilling. The Department of Interior is still expected to seek to modify the rule through administrative action.
On May 25 the Senate Energy and Natural Resources Committee will hold a hearing to consider the nominations of Dan Brouillette to be the Deputy Secretary of the Department of Energy, Neil Chatterjee to be a member of the Federal Energy Regulatory Commission (FERC), and Robert Powelson to be a member of FERC.
Senate Finance Committee Ranking Member Wyden (D-OR) has introduced the Clean Energy for America Act – a bill that aims to create a new technology-neutral system for federal tax credits for clean energy, clean fuel, and energy efficiency projects. The bill has 21 cosponsors. More on this legislation, including the legislative text, a one-page summary, and a longer summary of the bill, can be found on our Energy Technology Matters blog post.
On May 19, Sen. Cantwell (D-WA), ranking member of the Senate Energy and Natural Resources Committee, and Sen. Shaheen (D-NH), ranking member of the Senate Small Business and Entrepreneurship Committee, wrote to Energy Secretary Perry and Small Business Administrator McMahon asking for an explanation for the delay in federal research and development grants to small businesses through the Small Business Innovation Research (SBIR) and Small Business Technology Transfer (STTR) programs.
The Senate Environment and Public Works Committee held a hearing on May 23 focused on the Ozone Standards Implementation Act (S. 263) and the Ozone Regulatory Delay and Extension of Assessment Length Act (S. 452). Both bills are aimed at delaying implementation of the Environmental Protection Agency's ground-level ozone standard. Hearing witnesses were Misael Cabrera, director, Arizona Department of Environmental Quality; Kyle Zeringue, senior vice president, Baton Rouge Area Chamber; Ahron Hakimi, executive director, Kern Council of Governments; Dr. Monica Kraft, former president, American Thoracic Society, University of Arizona College of Medicine, Tucson; and Shawn Garvin, secretary, Delaware Department of Natural Resources and Environmental Control.
Sens. Markey (D-MA) and Whitehouse (D-RI), and Rep. Langevin (D-RI) have introduced the Offshore Wind Incentives for New Development Act, which would extend a 30% investment tax credit for offshore wind projects through 2025. The credit currently runs through 2019. The Senate bill is cosponsored by Sens. Merkley (D-OR), Warren (D-MA), Reed (D-RI), Booker (D-NJ), and Brown (D-OH). The House bill currently has no cosponsors. The bill was introduced in the House and Senate last year but never made it out of committee.
Senators Gary Peters (D-MI), Debbie Stabenow (D-MI) and Lamar Alexander (R-TN) have reintroduced the Vehicle Innovation Act to encourage investments in research and development of clean vehicle and advanced safety technologies to increase fuel efficiency and reduce dependence on foreign oil. The Vehicle Innovation Act strengthens and streamlines the Department of Energy's Vehicle Technologies Office, which promotes public-private partnerships to conduct technology-neutral research and development on a diverse range of new technologies to improve fuel efficiency in light, medium, and heavy-duty vehicles. The bill will support domestic research and development, and is intended to support advanced manufacturing industry in the United States and reduce our dependence on imported oil. The legislation is supported by the Motor and Equipment Manufacturers Association, the Auto Alliance, UAW, the BlueGreen Alliance, and NTEA – The Association for the Work Truck Industry.
Sens. Manchin (D-WV), Capito (R-WV), and Portman (R-OH) have introduced the Appalachian Ethane Storage Hub Study Act, which calls for an assessment of the potential for an underground ethane storage site and distribution hub. The bill would also incentivize investment in such a project.
The Lawrence Berkeley National Laboratory (LBNL) has released its 2016 Annual Status Report on U.S. Renewable Portfolio Standards. According to LBNL, wind energy has been the primary form (64%) of all renewable portfolio standards (RPS)-driven renewable energy capacity growth to date, but solar was the largest source (69%) of RPS builds in 2015. The report describes key trends, including recent legislative revisions, RPS policy design features, compliance with interim targets, and costs.
The Department of Energy announced on May 18 that it is honoring commitments to three previously selected Advanced Research Projects Agency-Energy (ARPA-E) awardees. The department says that the funds are moving ahead following a review of all taxpayer-funded grants and projects. Earlier in the month congressional letters were sent to Energy Secretary Perry arguing that by withholding the funds the department could be in violation of the Congressional Budget and Impoundment Control Act of 1974, whereby funds cannot be withheld for publicly announced projects covered by earlier appropriations. The projects moving forward are part of ARPA-E's Next-Generation Energy Technologies for Connected and Autonomous On-Road Vehicles (NEXTCAR) and Renewable Energy to Fuels Through Utilization of Energy-Dense Liquids (REFUEL) programs. The awards are going to Purdue University (NEXTCAR), FuelCell Energy, Inc. (REFUEL), and SAFCell, Inc. (REFUEL).

Please visit and bookmark our Energy Navigator to easily view all of the latest headlines from the most trusted publications reporting on developments in the energy and clean technology industries. It is housed on our blog, Energy Technology Matters.

MassCEC's Offshore Wind Supply Chain Forum

May 31, 2017
Newton, MA

Safer Sustainable Products Summit, presented by Infocast

May 31-June 2, 2017
Washington, DC

EBC Energy Resources Program: Advanced Metering Infrastructure – The Challenges of Implementation

June 2, 2017
Boston, MA

EBC Solid Waste Management Committee Program Planning Meeting

June 6, 2017
Haverhill, MA

West Coast Energy Management Congress

June 7-8, 2017
Long Beach, CA

TechSandBox: Clean Tech Trialog

June 8, 2017
Hopkinton, MA

Kayo Women's Energy Investment Conference

June 12-13, 2017
Houston, TX

Microgrids Meet the Markets, presented by Infocast

June 12-14, 2017
Washington, DC

SuperReturn US East 2017

June 12-15, 2017
Boston, MA

Solar Power Texas

June 13-14, 2017
Austin, TX

Innovation & Impact 2017 Symposium

June 14, 2017
Mountain View, CA

NEWIN Water Pitch Night – Nitrogen & Coastal Water Quality – Boston

June 15, 2017
Boston, MA

2017 Annual Green Building Showcase

June 15, 2017
Boston, MA

VERGE Hawaii

June 20-22, 2017
Honolulu, HI

California Water Summit, presented by Infocast

June 20-22, 2017
Sacramento, CA

Women in Cleanweb, presented by MassCEC and GA

June 21, 2017
Boston, MA

NECEC's Cleantech Financial Innovation Summit

June 22, 2017
New York, NY

Xconomy IMPACT: Innovation That Matters

June 22, 2017
Boston, MA

2017 Cleantech Open East Coast Academy

June 26-27, 2017
Boston, MA

Grid Edge World Forum – Greentech Media

June 27-29, 2017
San Jose, CA

2017 Navigate Investor Corporate Customer Connect

June 28, 2017
Boston, MA

New England Energy Research Forum

June 28, 2017
Worcester, MA


Learn more about the Mintz Levin Energy Technology group here.
Thomas R. Burton III

Member

Chair, Energy Technology

(Boston)

617.348.3097

Sahir Surmeli

Member

Co-chair, Energy Technology

(Boston)

617.348.3013

Lisa Adams

Member

Intellectual Property (Boston)

617.348.3054

Hannah Chapel

Associate

Corporate & Securities (Boston)

617.348.4868

Ralph A. Child

Member

Environmental (Boston)

617.348.3021

Hannah C. Coman

Associate

Corporate & Securities (Boston)

617.348.1703

Daniel I. DeWolf

Member

Co-chair, Venture Capital &

Emerging Companies;

Corporate & Securities (New York)

212.692.6223

Paul H. Dickerson

Of Counsel

Corporate & Securities (Washington)

202.460.9286

Joanne Dynak

Project Analyst (Boston)

617.348.4415

Meryl J. Epstein

Member

Corporate & Securities (Boston)

617.348.1635

Gregory S. Fine

Member

Corporate & Securities (Boston)

617.348.3003

Susan L. Foster, PhD

Member

Corporate & Securities (London)

+44.20.7776.7330

William C. Geary

Member

Intellectual Property (Boston)

617.348.3046

Kristin A. Gerber

Associate

Corporate & Securities (Boston)

617.348.3043

Jeremy D. Glaser

Member

Corporate & Securities (San Diego)

858.314.1515

Ian A. Hammel

Member

Bankruptcy, Restructuring & Commercial Law (Boston)

617.348.1724

Irwin M. Heller

Member

Corporate & Securities (Boston)

617.348.1654

Kanasha S. Herbert

Associate

Corporate & Securities (Boston)

617.348.3015

Kenneth E. Jenkins. PhD

Member

Intellectual Property (San Diego)

858.314.1082

Jonathan L. Kravetz

Member

Chair, Securities;

Corporate & Securities (Boston)

617.348.1674

Cynthia J. Larose

Member

Corporate & Securities (Boston)

617.348.1732

R.J. Lyman

Member

Corporate & Securities, Project Development & Finance

(Boston)

617.348.1789

Audrey C. Louison

Member

Chair, Project Development & Finance

(Washington)

202.434.7380

Eric W. Macaux

Associate

Corporate & Securities, Project Development & Finance, (Boston)

617.348.1677

Jeffrey A. Moerdler

Member

Real Estate, Communications,

Environmental (New York)

212.692.6700

Neal Martin

Senior Manager of Government Relations

ML Strategies (Washington)

202.434.7458

David L. O'Connor

Senior Vice President for

Energy Technology

ML Strategies (Boston)

617.348.4418

Leah J. Pollema

Associate

Corporate & Securities (San Diego)

858.314.1494

Jeffrey R. Porter

Member

Environmental (Boston)

617.348.1711

Jennifer Sacco Smith

Associate

Real Estate (Boston)

617.348.1678

Chuck A. Samuels

Member

Antitrust/Energy Efficiency (Washington)

202.434.7311

Gabriel Schnitzler

Member

Real Estate (San Francisco)

415.432.6004

Terri Shieh-Newton, PhD

Member

Intellectual Property (San Francisco)

415.432.6084

Matthew T. Simpson

Associate

Corporate & Securities (Washington)

202.434.7436

Paula J. Valencia-Galbraith

Associate

Corporate & Securities (Boston)

617.210.6854

Michael D. Van Loy, PhD

Member

Intellectual Property (San Diego)

858.314.1559

Katy E. Ward

Contract Attorney

Environmental (Boston)

617.348.1850

William F. Weld

Member

Corporate & Securities

Principal

ML Strategies

(Boston, New York, Washington)

617.348.4412

Daniel E. Wilcox

Associate

Corporate & Securities (Boston)

617.348.3098

Parnia Zahedi

Project Analyst (Boston)

617.348.4464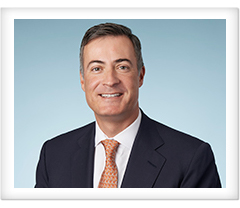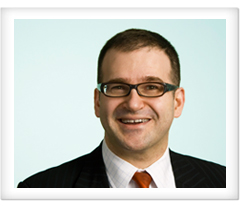 Related Industries

Energy Technology

Related Blogs

Energy Technology Matters