Alerts & Advisories

Industry Reports & Newsletters

Published Articles

Social Media & Blogs

Brochures


Mintz Levin Energy Technology
Energy Technology Connections Newsletter
Your Law Firm Link to Industry News
April 2016
Our April edition of Energy Technology Connections brings you recent industry highlights and a list of upcoming energy industry events. In Leaders in the News, we profile WellDog for its work in providing cutting-edge technical services in the sustainable energy resource development sphere. Our Innovator Profile spotlights Aspen Aerogels and its impact on the energy market as the world's leading manufacturer of aerogel insulation. For event highlights, we feature next week's MIT Clean Energy Prize Showcase & Award Ceremony. In addition, we feature two events taking place in May, the World Energy Innovation Forum and Massachusetts Clean Energy Day.
For links to industry grant opportunities and stories from the business, policy, and research sectors of the energy and clean technology industry, please see our Energy Navigator.

Contents

Leaders in the News

Innovator Profile

Event Highlights

Energy Navigator

Upcoming Events

This month's Leader in the News is WellDog, an energy-focused technical services company that developed its own chemical sensing systems to provide reservoir analysis services for coal, gas, alternative, and conventional resources. Sustainable production of complex resources require producers to efficiently collect and interpret high densities of data. WellDog steps into the process by providing accurate data with its phenomenal cross-disciplinary team of engineers, drilling and completion experts, and operational staff.
Since its inception in 1999, WellDog has proven to be a pioneer in sustainable energy resource development through the use of unconventional and innovative technologies. As a trailblazer in the reservoir monitoring industry, WellDog invented the first reservoir evaluation technology specific to unconventional natural gas. In fact, in early 2015, WellDog announced that it surpassed its operational milestone as it had installed over 1,500 downhole reservoir monitoring systems since 2010 — making it one of the leading installers of such systems in the world.
Even more exciting is WellDog's continuous expansion of its product portfolio in new industry areas. In December of 2015, WellDog announced that it had established a new carbon services division dedicated to ensuring carbon dioxide can be sequestered safely and efficiently in geological formations. At this rate of expansion, WellDog is well-poised to further advance and innovate other untouched industry areas in the energy sphere.
Today, WellDog is continuing the push to supply its cutting-edge services to enterprises that focus on sustainability. In late March, WellDog announced that it had raised $4.25 million in new debt financing from Cash Resources Australia of Sydney, which will help pave the way for the company's rapid growth in 2016. WellDog's significant achievements have not gone unnoticed: in 2015, WellDog was ranked the 16th fastest growing private energy company in the United States by Inc. magazine and recognized as the 101st fastest growing technology company in North America by Deloitte. Congratulations to WellDog for its advancement of sustainable energy resource development — the Mintz Levin team looks forward to your continued growth and leadership in the energy sphere!

This month we feature Aspen Aerogels, an energy technology company producing innovative, high-performance aerogel insulation used primarily in large-scale energy infrastructure facilities. Aspen has become a premier manufacturer of aerogel insulation products that offer two to five times the thermal performance of competing materials. Serving clients in a diverse array of industries, including oil and gas production and processing, liquefied natural gas shipping and storage, and building and construction, Aspen delivers products that save money, reduce energy use, preserve operating assets and protect workers.
Invented in 1931, aerogels are complex structures in which 97% of the volume consists of air trapped between intertwined clusters of silica solids, compromising the remaining 3% of the volume. As a result, aerogels are the world's lowest density materials and also provide superior insulating properties as convection and conduction are both inhibited. While aerogels are typically fragile, Aspen has developed a technically and economically viable form of aerogel for industrial insulation uses. Aspen provides a wide range of industrial insulation products that incorporate this aerogel technology, including its two key product lines, Pyrogel and Cryogel, which were introduced in 2008 and have wide applicability throughout the energy infrastructure market.
The future is bright for Aspen as it continues to expand its production in order to meet the growing demand of its customers. The company maintains its corporate headquarters in Northborough, Massachusetts along with a manufacturing facility in East Providence, Rhode Island. In October, Aspen celebrated the completion of its third manufacturing line at the East Providence facility that will expand the company's capacity by 25%. Aspen then announced in November that it will create more than 100 jobs with the construction of a second manufacturing complex in Statesboro, Georgia. We are excited to watch the continued growth of Aspen Aerogels — keep up the good work!

Join the MIT Clean Energy Prize on April 30 for the Grand Final Showcase & Award Ceremony. At the Showcase, you'll have an opportunity to meet this year's finalist teams in categories including Renewable Energy, Energy Efficiency, and Infrastructure & Resources. At the Award Ceremony, prizes will be announced for each track as well as the $100,000 Grand Prize Award. You'll also hear from keynote speakers, including Paul Bodnar, former Special Assistant to the President and Senior Director for Energy and Climate Change at the National Security Council, and Adam Cohen, Deputy Under Secretary for Science and Energy to the United States Department of Energy. Our own Eric Macaux is looking forward to serving as a judge for the Renewable Energy Track.
There is still time to join us! Mintz Levin is returning as a sponsor of the World Energy Innovation Forum held at the Tesla Motors manufacturing facility on May 4–5, 2016 in Fremont, California. The Forum brings together the "who's who" of the energy innovation sector, including leading investors, Fortune 500 executives, technologists, policymakers and entrepreneurs for two days of high-level presentations, conversations, and networking. The event will feature many key leaders in the energy innovation sector, all of whom will take to the podium to address pivotal energy issues and opportunities of our time. Attendees will get a much-coveted look at Tesla's award-winning facility as part of a special VIP tour of the manufacturing floor, as well as a chance to test drive a Tesla.
On May 19, spend a day at the Massachusetts State House where Massachusetts will showcase the growing vitality of the clean energy industry and the importance of consistent policy support as a means of catalyzing the state's — and our region's — economy. Massachusetts Clean Energy Day is open to the general public and will include a showcase, speaking program, and the Clean Energy Champion Awards. For NECEC members, there will also be meetings with Key Legislators.

Please visit and bookmark our Energy Navigator to easily view all of the latest headlines from the most trusted publications reporting on developments in the energy and clean technology industries. It is housed on our blog, Energy Technology Matters.

Impact Capitalism Summit: Chicago

April 26–27, 2016
Chicago, IL

MIT Clean Energy Prize Showcase & Award Ceremony

April 30, 2016
Cambridge, MA

MassCEC & NEWIN's Water Pitch Night

May 4, 2016
Boston, MA

World Energy Innovation Forum

May 4–5, 2016
Tesla Factory – Fremont, CA

Offshore Wind Market Development USA 2016

May 10–12, 2016
Boston, MA

2016 New England Energy Conference and Exposition

May 10–11, 2016
Falmouth, MA

GTM's Solar Summit 2016

May 11–12, 2016
Scottsdale, AZ

2016 Energy Efficiency Global Forum

May 11–13, 2016
Washington, DC

Fortune Brainstorm E

May 16–17, 2016
Carlsbad, CA

150th New England Electricity Restructuring Roundtable Gala Event

May 18, 2016
Boston, MA

Massachusetts Clean Energy Day

May 19, 2016
Boston, MA

AWEA WINDPOWER 2016

May 23–26, 2016
New Orleans, LA

Distributed Energy Development & Deployment

June 1–3, 2016
Washington, DC

2016 Northeast Energy Efficiency Summit

June 13–14, 2016
Bretton Woods, NH

EBC 23rd Annual EBEE Awards and 26th Annual Meeting

June 16, 2016
Newton, MA

13th Annual Renewable Energy Finance Forum-Wall Street

June 21–22, 2016
New York, NY

GTM's Grid Edge World Forum 2016

June 21–23, 2016
San Jose, CA

Verge Hawaii: Asia Pacific Clean Energy Summit

June 21–23, 2016
Honolulu, HI

2016 EIA Energy Conference

July 11–12, 2016
Washington, DC

SEPA National Town Meeting on Demand Response and Smart Grid

July 11–13, 2016
Washington, DC

2016 IEEE PES General Meeting: Paving The Way For Grid Modernization

July 17–21, 2016
Boston, MA

Impact Capitalism Summit: Nantucket

July 20–21, 2016
Nantucket, MA

AEE's Pathway to 2050

August 11, 2016
Sacramento, CA

Solar Power International

September 12–15, 2016
Las Vegas, NV

Verge: Santa Clara

September 19–22, 2016
Santa Clara, CA

LACI Cleantech Global Showcase: GLOSHO16

October 3–4, 2016
Los Angeles, CA

Energy Storage North America

October 4–6, 2016
San Diego, CA

2016 Getting to Zero Forum

October 12–14, 2016
Denver, CO

GTM's U.S. Solar Market Insight

October 25–26, 2016
San Diego, CA

KEEA Energy Efficiency Conference

October 25, 2016
Harrisburg, PA


Learn more about the Mintz Levin Energy Technology group here.
Thomas R. Burton III

Member

Chair, Energy Technology

(Boston)

617.348.3097

Sahir Surmeli

Member

Co-chair, Energy Technology

(Boston)

617.348.3013

Lisa Adams

Member

Intellectual Property (Boston)

617.348.3054

Ralph A. Child

Member

Environmental (Boston)

617.348.3021

Hannah C. Coman

Associate

Corporate & Securities (Boston)

617.348.1703

William "Mo" Cowan

Of Counsel

Litigation

Senior Vice President &

Chief Operating Officer

ML Strategies

(Boston)

617.348.1600

Daniel I. DeWolf

Member

Co-chair, Venture Capital &

Emerging Companies;

Corporate & Securities (New York)

212.692.6223

Paul H. Dickerson

Of Counsel

Corporate & Securities (Washington)

202.460.9286

Meryl J. Epstein

Member

Corporate & Securities (Boston)

617.348.1635

Gregory S. Fine

Member

Corporate & Securities (Boston)

617.348.3003

Susan L. Foster, PhD

Member

Corporate & Securities (London)

+44.20.7776.7330

Bill Geary

Member

Intellectual Property (Boston)

617.348.3046

Kristin A. Gerber

Associate

Corporate & Securities (Boston)

617.348.3043

Jeremy D. Glaser

Member

Corporate & Securities (San Diego)

858.314.1515

Ian Hammel

Member

Bankruptcy, Restructuring & Commercial Law (Boston)

617.348.1724

Irwin M. Heller

Member

Corporate & Securities (Boston)

617.348.1654

Kanasha S. Herbert

Associate

Corporate & Securities (Boston)

617.348.3015

Haejin Hwang

Project Analyst

617.348.4450

Ken Jenkins, PhD

Member

Intellectual Property (San Diego)

858.314.1082

Jonathan L. Kravetz

Member

Chair, Securities;

Corporate & Securities (Boston)

617.348.1674

Cynthia J. Larose

Member

Corporate & Securities (Boston)

617.348.1732

David J. Leiter

President' ML Strategies'

Washington' DC

ML Strategies (Washington)

202.434.7346

Lindsay Leone

Associate

Public Finance (Boston)

617.348.1728

R.J. Lyman

Member

Corporate & Securities, Project Development & Finance

(Boston)

617.348.1789

Audrey C. Louison

Member

Chair, Project Development & Finance

(Washington)

202.434.7380

Eric Macaux

Associate

Corporate & Securities, Project Development & Finance, (Boston)

617.348.1677

Jeffrey A. Moerdler

Member

Real Estate, Communications,

Environmental (New York)

212.692.6700

David L. O'Connor

Senior Vice President for

Energy Technology

ML Strategies (Boston)

617.348.4418

Conlan Orino

Project Analyst (Boston)

617.239.8327

Jeffrey R. Porter

Member

Environmental (Boston)

617.348.1711

Jennifer Sacco Smith

Associate

Real Estate (Boston)

617.348.1678

Chuck A. Samuels

Member

Antitrust/Energy Efficiency (Washington)

202.434.7311

Gabriel Schnitzler

Member

Real Estate (San Francisco)

415.432.6004

Donald W. Schroeder

Member

Employment, Labor & Benefits (Boston)

617.348.3077

Terri Shieh-Newton, PhD

Member

Intellectual Property (San Francisco)

415.432.6084

Matthew T. Simpson

Associate

Corporate & Securities (Washington)

202.434.7436

Kaoru Suzuki

Associate

Corporate & Securities (Boston)

617.348.1847

Stanley A. Twarog

Member

Corporate & Securities (Boston)

617.348.1749

Paula J. Valencia-Galbraith

Associate

Corporate & Securities (Boston)

617.210.6854

Michael D. Van Loy, PhD

Member

Intellectual Property (San Diego)

858.314.1559

Katy E. Ward

Associate

Environmental (Boston)

617.348.1850

William F. Weld

Member

Corporate & Securities

Principal

ML Strategies

(Boston, New York, Washington)

617.348.4412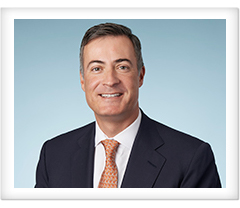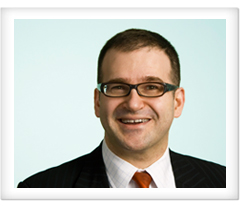 Related Industries

Energy Technology

Related Blogs

Energy Tech Matters