Alerts & Advisories

Industry Reports & Newsletters

Published Articles

Social Media & Blogs

Brochures


Mintz Levin Energy Technology
Energy Technology Connections Newsletter
Your Law Firm Link to Industry News
May 2016
Our May edition of Energy Technology Connections brings you recent industry highlights and a list of upcoming energy industry events. In Leaders in the News, we profile our friends at enVerid Systems and highlight their success in solving a major cause of HVAC energy waste. Our Innovator Profile highlights the top five takeaways from the World Energy Innovation Forum held at the Tesla Motors manufacturing facility earlier this month. The Forum is chaired by our good friend Ira Ehrenpreis, Founder and Managing Partner of DBL Partners. For event highlights, we feature a free start-up fundraising workshop presented by SmartMoney Startups and PersonalVC along with the NEWIEE Women Shaping the Agenda Series. Finally, our Washington Update has the latest on the recently approved Energy Policy Modernization Act (S. 2012) and the Ozone Standards Implementation Act (H.R. 4775), as well as the latest activities from the IRS regarding the Production Tax Credit, the Environmental Protection Agency, and the Obama administration.
For links to industry grant opportunities and stories from the business, policy, and research sectors of the energy and clean technology industry, please see our Energy Navigator.
You can subscribe to our Energy Tech Matters blog here.

Contents

Leaders in the News

Innovator Profile

Event Highlights

Washington Update

Energy Navigator

Upcoming Events

This month, we are featuring our client enVerid Systems, a leading developer of HVAC technologies intent on improving energy efficiency and air quality in existing buildings and in new construction. One of the leading causes of energy waste in buildings associated with HVAC systems is the constant need to replace indoor air with outside air, and enVerid has developed a revolutionary solution that delivers substantial energy savings. The company's HVAC Load Reduction (HLR) technology minimizes the amount of outside air used to maintain indoor air quality, leading to dramatic reductions in energy costs.
enVerid's HLR module is a "smart scrubber" that cleans the indoor air through the use of patented reusable sorbents that capture and retain unwanted indoor air contaminants while allowing clean air to flow back into the building. By cleaning the indoor air, the HLR module minimizes the amount of outdoor air required to maintain indoor air quality (IAQ), thereby reducing the load on the HVAC system and reducing both cooling and heating energy consumption by 20%–40%. enVerid's HLR module allows flexible, side-by-side retrofitting with existing HVAC infrastructure and offers a scalable solution for any building, including office buildings, stores, schools, hotels, and airports.
2016 has already been a momentous year for enVerid. In January, the company was named one of 53 start-ups expected to boom in 2016, according to a handful of Silicon Valley's top venture capitalists, as its HLR solution "Cleans the air, saves huge energy, makes big bucks…the poster-boy company for the post-Paris climate-change conference." In February, enVerid announced the formation of a partnership with New Delhi–based BreatheEasy to bring its HLR system to India. And earlier this month, enVerid announced the launch of the HLR 1000E, a new HLR model that extends to buildings in all geographies and for all seasons. The HLR Series E integrates a "closed loop regeneration" technology that enables the system to operate in both warm and cold climates while minimizing its energy requirements.
enVerid has made great strides and built strong relationships with many leading national labs over the last few years. We congratulate our friends at enVerid on their progress and look forward to more exciting developments in the future.

Our innovator profile this month recaps the top takeaways from the World Energy Innovation Forum, which Mintz Levin was proud to be a part of earlier this month. The Forum is hosted at the Tesla Motors HQ and chaired by our good friend, Ira Ehrenpreis, Founder and Managing Partner of DBL Partners. The Forum brought together the "who's who" of the energy innovation sector, including leading investors, Fortune 500 executives, technologists, policymakers, and entrepreneurs for two days of high-level presentations, conversations, and networking. The event also featured many key leaders in the energy innovation sector, all of whom took to the podium to address pivotal energy issues and opportunities of our time, including, among other guest speakers:
Elon Musk, CEO of Tesla Motors, SpaceX
Steven Chu, 12th United States Secretary of Energy
George Shultz, Former US Secretary of State
Beth Comstock, Vice Chair, GE
Ray Mabus, Secretary of the Navy
Tony Fadell, Founder and CEO, Nest; SVP, Google
Andrés Gluski, President and CEO, AES
Xavier Helgesen, Co-founder and CEO, Off Grid Electric
Susan Kennedy, Founder and CEO, Advanced Microgrid Solutions
Nancy Pfund, Managing Partner, DBL Partners
Ellen Williams, Director of Advanced Research Projects Agency, ARPA-E
Our own Sahir Surmeli, Jeremy Glaser, Nada Shamonki and Norbert Ngethe were in attendance and put together Mintz Levin's Top Takeaways from the World Energy Innovation Forum:
Opportunities for distribution in peri-urban and rural Africa are getting venture investment. According to the Renewables in Developing World panel, 1.2 billion people on earth don't have electricity. Organizations such as Akon Lighting Africa, Off Grid Electric, and Power for All are making it their mission to change this by utilizing innovative energy technologies.
The next decade will bring about big changes for renewables and robotics. "50% of all cars will have autonomous driving in 10 years," said Elon Musk. "Machine intelligence is on track to vastly exceed human intelligence – exponentially." He also noted that the fundamental issue with fossil fuels is that every fossil fuel powered vehicle on the road is subsidized.
Start-ups are being nurtured. According to the Corporate Investing presentation, corporations are jumping head first into the start-up world. Corporate venture funds mentioned such as GM Ventures, GE Ventures, Shell Technology Ventures, e-on, Constellation, EDF, and RWE act as investors and partners. The start-up benefits from office/lab space, mentoring, technical expertise, and other strategic expertise under the corporate umbrella. The investors benefit from technical and commercial collaboration and the potential of discovering technologies that help solve business problems for their customers.
Green technology and increased energy efficiency are still alive, despite the significant drop in oil and gas costs.
Keep innovating. We will leave you with an inspirational quote that was shared at the Forum: "All human development, no matter what form it takes, must be outside the rules; otherwise we would never have anything new." – Charles Kettering

SmartMoney Startups & PersonalVC Present: How To Accelerate Fundraising For Your Startup
Join David Chang, Co-founder of PersonalVC, and Jeff (J.D.) Davids, who has served on the management teams of 8 start-ups with 3 IPOs and 3 acquisitions, on June 1 at 6 pm at WeWork Fort Point for a free fundraising workshop. The primary focus of this workshop is to show entrepreneurs where to find the right investors for their start-up. In this workshop you will learn:
How to accelerate your start-up fundraising
Why you are wasting valuable time pitching investors that don't understand your business
5 ways to identify SmartMoney investors that bring more than just cash to your deal
For more information and to register, click here.
NEWIEE Women Shaping the Agenda Series
Mintz Levin is proud to sponsor the New England Women in Energy and the Environment's (NEWIEE's) second annual Women Shaping the Agenda Panel, The Business of Getting to Clean Energy & Environment, on July 12 at The Fletcher School at Tufts University. The panel, moderated by Professor Barbara Kates-Garnick, will feature Maryrose Sylvester, President and CEO of Current, powered by GE; Cynthia A. Arcate, President and CEO of PowerOptions; and Cheryl A. Warren, National Grid USA Board Director and Innovation Strategist. Stay tuned for more details in our June newsletter!

After several delayed starts, the Senate bipartisan energy bill, the Energy Policy Modernization Act (S. 2012), was approved by the Senate on April 20. The House passed its energy bill, the North American Energy Security and Infrastructure Act (H.R. 8), last December. There are numerous differences between the two measures that will need to be reconciled before final passage. The White House has threatened a veto of H.R. 8, while expressing appreciation for the bipartisan support for the key energy and conservation priorities in S. 2012.
The Fiscal Year 2017 appropriations process is under way, with several of the 12 annual spending bills having been approved at the committee level. The House and Senate Appropriations Committees each approved their FY 17 Energy and Water Development bills last month. In the Senate, floor consideration began last month and the spending bill was approved on May 12.
On May 18 the House Energy and Commerce Committee approved two bills: the Ozone Standards Implementation Act (H.R. 4775), which would delay from 2015 to 2024 the Environmental Protection Agency's ozone standard, as well as extend from five years to ten years the required review of the standard; and the Advanced Nuclear Technology Development Act (H.R. 4979), which would support civilian research and development of advanced nuclear energy technology.
In response to the exclusion of non-solar technologies from the Section 48 Investment Tax Credit (ITC) extension that was approved last December, Rep. Patrick Meehan (R-PA) and Rep. John Carney (D-DE) have introduced legislation (H.R. 5172) which would restore parity for the non-solar Section 48 ITC technologies including fuel cells, microturbines, combined heat and power systems, small wind, and thermal energy. The bill is cosponsored by Rep. Tom Reed (R-NY). With the ITC for these technologies set to expire on December 31, 2016, the bill extends the tax credit for these technologies with a commence construction date of December 31, 2021. In the case of fuel cell and small wind properties, the bill includes a phase-out timeline.
The Internal Revenue Service on May 5 extended the commence construction period for the Production Tax Credit (PTC) from two to four years. The IRS action covers wind, biomass, geothermal, and hydropower. The agency is expected to issue a separate guidance for solar projects. The wind PTC approved by Congress last December reduces the tax benefit over a period of five years, but the new IRS guidance will allow developers to secure a higher incentive if they begin work earlier.
The Environmental Protection Agency has issued the first-ever regulations aimed at directly limiting the emissions of methane. The regulations, released under the Clean Air Act, cover both new and existing sources in the oil and gas sector. A final rule has been issued for new, modified, and reconstructed sources. For existing sources the agency is seeking public comment through an Information Collection Request (ICR) whereby companies provide the information necessary for the agency to reduce methane emissions from existing oil and gas sources.
Secretary of State Kerry traveled to New York last month for the Opening Ceremony of the United Nations Signing Ceremony of the Paris Agreement on Climate Change. In his remarks, Secretary Kerry stated that "The power of this agreement is the opportunity that it creates. The power is the message that it sends to the marketplace. It is the unmistakable signal that innovation, entrepreneurial activity, the allocation of capital, the decisions that governments make, all of this is what we now know definitively is what is going to define the new energy future—a future that is already being defined but even yet to be discovered. The power of this agreement is what it is going to do to unleash the private sector, and it is already doing to set in pace the global economy on a new path for smart, responsible, sustainable development." One hundred and seventy-five nations signed the agreement on April 22, which was also Earth Day, and so far it has been ratified by the governments of Barbados, Belize, Fiji, Grenada, Maldives, Marshall Islands, Mauritius, Nauru, Palau, Samoa, Seychelles, Somalia, St. Kitts and Nevis, St. Lucia, the State of Palestine, and Tuvalu. The agreement is open for additional signatures through April 21, 2017. President Obama does not intend to submit the Paris Agreement to the Senate for approval, taking the position that it is not a treaty and does not require congressional approval, although the GOP does not share this view.

Please visit and bookmark our Energy Navigator to easily view all of the latest headlines from the most trusted publications reporting on developments in the energy and clean technology industries. It is housed on our blog, Energy Technology Matters.

Energy and Big-Data Panel Hosted at MIT

May 31, 2016
Cambridge, MA

SmartMoney Startups & PersonalVC Present: How to Accelerate Fundraising for Your Startup

June 1, 2016
Boston, MA

Distributed Energy Development & Deployment

June 1-3, 2016
Washington, DC

NECEC's Keeping the Lights on with Clean, Green Power

June 9, 2016
Boston, MA

2016 Northeast Energy Efficiency Summit

June 13-14, 2016
Bretton Woods, NH

Women Revolutionizing the Face of Energy

June 15, 2016
Boston, MA

Impact Investing in Cleantech

June 15, 2016
Boston, MA

EBC 23rd Annual EBEE Awards and 26th Annual Meeting

June 16, 2016
Newton, MA

13th Annual Renewable Energy Finance Forum-Wall Street




June 21-22, 2016
New York, NY

GTM's Grid Edge World Forum 2016

June 21-23, 2016
San Jose, CA

Verge Hawaii: Asia Pacific Clean Energy Summit

June 21-23, 2016
Honolulu, HI

Getting Savvy on Series A Financings

June 23, 2016
Cambridge, MA

Women in Cleanweb Presented by GA + MassCEC

June 28, 2016
Boston, MA

2016 EIA Energy Conference

July 11-12, 2016
Washington, DC

NEWIEE Women Shaping the Agenda Series

July 12, 2016
Medford, MA

SEPA National Town Meeting on Demand Response and Smart Grid

July 11-13, 2016
Washington, DC

2016 IEEE PES General Meeting: Paving the Way for Grid Modernization

July 17-21, 2016
Boston, MA

Impact Capitalism Summit: Nantucket

July 20-21, 2016
Nantucket, MA

AEE's Pathway to 2050

August 11, 2016
Sacramento, CA

Solar Power International

September 12-15, 2016
Las Vegas, NV

Verge: Santa Clara

September 19-22, 2016
Santa Clara, CA

2nd World Energy Security Forum

September 22, 2016
New York, NY

LACI Cleantech Global Showcase: GLOSHO16

October 3-4, 2016
Los Angeles, CA

Energy Storage North America

October 4-6, 2016
San Diego, CA

2016 Getting to Zero Forum

October 12-14, 2016
Denver, CO

GTM's U.S. Solar Market Insight

October 25-26, 2016
San Diego, CA

KEEA Energy Efficiency Conference

October 25, 2016
Harrisburg, PA


Learn more about the Mintz Levin Energy Technology group here.
Thomas R. Burton III

Member

Chair, Energy Technology

(Boston)

617.348.3097

Sahir Surmeli

Member

Co-chair, Energy Technology

(Boston)

617.348.3013

Lisa Adams

Member

Intellectual Property (Boston)

617.348.3054

Ralph A. Child

Member

Environmental (Boston)

617.348.3021

Hannah C. Coman

Associate

Corporate & Securities (Boston)

617.348.1703

William "Mo" Cowan

Of Counsel

Litigation

Senior Vice President &

Chief Operating Officer

ML Strategies

(Boston)

617.348.1600

Daniel I. DeWolf

Member

Co-chair, Venture Capital &

Emerging Companies;

Corporate & Securities (New York)

212.692.6223

Paul H. Dickerson

Of Counsel

Corporate & Securities (Washington)

202.460.9286

Meryl J. Epstein

Member

Corporate & Securities (Boston)

617.348.1635

Gregory S. Fine

Member

Corporate & Securities (Boston)

617.348.3003

Susan L. Foster, PhD

Member

Corporate & Securities (London)

+44.20.7776.7330

Bill Geary

Member

Intellectual Property (Boston)

617.348.3046

Kristin A. Gerber

Associate

Corporate & Securities (Boston)

617.348.3043

Jeremy D. Glaser

Member

Corporate & Securities (San Diego)

858.314.1515

Ian Hammel

Member

Bankruptcy, Restructuring & Commercial Law (Boston)

617.348.1724

Irwin M. Heller

Member

Corporate & Securities (Boston)

617.348.1654

Kanasha S. Herbert

Associate

Corporate & Securities (Boston)

617.348.3015

Haejin Hwang

Project Analyst

617.348.4450

Ken Jenkins, PhD

Member

Intellectual Property (San Diego)

858.314.1082

Jonathan L. Kravetz

Member

Chair, Securities;

Corporate & Securities (Boston)

617.348.1674

Cynthia J. Larose

Member

Corporate & Securities (Boston)

617.348.1732

David J. Leiter

President' ML Strategies'

Washington' DC

ML Strategies (Washington)

202.434.7346

Lindsay Leone

Associate

Public Finance (Boston)

617.348.1728

R.J. Lyman

Member

Corporate & Securities, Project Development & Finance

(Boston)

617.348.1789

Audrey C. Louison

Member

Chair, Project Development & Finance

(Washington)

202.434.7380

Eric Macaux

Associate

Corporate & Securities, Project Development & Finance, (Boston)

617.348.1677

Jeffrey A. Moerdler

Member

Real Estate, Communications,

Environmental (New York)

212.692.6700

David L. O'Connor

Senior Vice President for

Energy Technology

ML Strategies (Boston)

617.348.4418

Conlan Orino

Project Analyst (Boston)

617.239.8327

Jeffrey R. Porter

Member

Environmental (Boston)

617.348.1711

Jennifer Sacco Smith

Associate

Real Estate (Boston)

617.348.1678

Chuck A. Samuels

Member

Antitrust/Energy Efficiency (Washington)

202.434.7311

Gabriel Schnitzler

Member

Real Estate (San Francisco)

415.432.6004

Donald W. Schroeder

Member

Employment, Labor & Benefits (Boston)

617.348.3077

Terri Shieh-Newton, PhD

Member

Intellectual Property (San Francisco)

415.432.6084

Matthew T. Simpson

Associate

Corporate & Securities (Washington)

202.434.7436

Kaoru Suzuki

Associate

Corporate & Securities (Boston)

617.348.1847

Stanley A. Twarog

Member

Corporate & Securities (Boston)

617.348.1749

Paula J. Valencia-Galbraith

Associate

Corporate & Securities (Boston)

617.210.6854

Michael D. Van Loy, PhD

Member

Intellectual Property (San Diego)

858.314.1559

Katy E. Ward

Associate

Environmental (Boston)

617.348.1850

William F. Weld

Member

Corporate & Securities

Principal

ML Strategies

(Boston, New York, Washington)

617.348.4412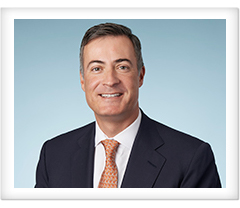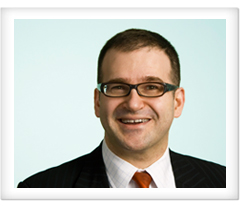 Related Industries

Energy Technology

Related Blogs

Energy Tech Matters