Is It Proper To Say You Google On GOOGLE®?
Written by Susan Weller
Do you "google?" That is the essence of the question before the Federal District Court in Arizona in a Complaint filed on May 21, 2012 by David Elliott against Internet search engine giant Google, Inc. In Elliot v Google, Inc., CV-12-1072-PHX-MHB, Elliot claims that Google's once distinctive mark GOOGLE® has become generic and lacks trademark significance due to its common use as a transitive verb. After losing to Google in UDRP proceedings involving many "Google-related" domain name registrations that he owns, Elliott now seeks a declaratory judgment that his domain names are rightfully his, that they do not infringe any trademark rights Google may own, and that all Google's registered GOOGLE® marks should be cancelled since "google" is now a common generic word worldwide that means "to search the Internet."
Under trademark law, a trademark is an identifier of a source of a product or service. It is a unique brand identifier that distinguishes one person's products or services from another's. If a trademark becomes "generic," meaning the common name for a product or service, all trademark rights are lost.  Marks can become generic without any fault of the trademark owner, and often can become generic as a consequence of the trademark owner's own success. It is through misuse either by the public or the trademark owner or both that a once famous trademark can fall into the general vernacular of the public and be stripped of its trademark status. Some formerly protected trademarks, which are no longer protected because they were the subject of public "genericide," are aspirin, cellophane, linoleum, heroin, zipper, thermos, videotape, and escalator. Current marks that are actively fighting the good fight to try to prevent genericide include  XEROX®, KLEENEX®, ROLLERBLADE®,  CHAPSTICK®, BAND-AID®, and BUBBLE WRAP®.
The kiss of death for a trademark can occur when the trademark is included in a dictionary as the common commercial name for a product or a service. Currently, several online dictionaries list two entries for "google": (1) as a noun identifying "Google" as a trademark or a brand name for an Internet search engine, and (2) as a verb to mean "to search for (something on the Internet) using a search engine,"  "to check (the credentials of someone) by searching for web sites containing his or her name," and "to search the Internet for information about (a person, topic, etc.). In his Complaint, Elliott identifies many other sources for generic definitions of "google," including a research report that claims to have located verbal forms of the word "google" in, at least, 19 languages. This is not good news for Google.
So if you are a trademark owner, what can you do to try to ensure that your mark does not fall into the public domain? First, always use your own trademark as an adjective modifying the product on which or service with which it is used (e.g., BAND-AID® adhesive bandages). If you own a federal registration, use the ® registration symbol with your mark. If your mark is not registered, use the unregistered ™ designation with your mark. Never use your own mark as a noun or as a verb. This can sometimes be very difficult to do depending on your marketing strategy. Marketing specialists do not like (and often ignore) this rule of trademark law in creating advertising for clients. It is up to the trademark owner to vet its advertising materials and keep a tight rein on its marketing staff and outside consultants to be sure it does not destroy the very trademark rights the trademark owner is trying to create and protect.
The second thing trademark owners need to do is to monitor the use of trademarks by third parties, such as the media, customers, competitors, etc. Mistakes in the proper use of a trademark can mushroom over night if they catch on with the public. As a trademark owner, your job is to nip those mistakes in the bud as soon as possible. Contact media sources and advise them on, for example, the erroneous reference or use of your mark in an article and educate them on the proper use of your mark. Correct customers, suppliers, distributors, or dictionary publishers if a mark is used or listed improperly. Xerox, for example, for years has undertaken a very public campaign, taking out full page ads in major newspapers for this very purpose, asking the public not to misuse its XEROX® trademark as a verb - "xeroxing" - or as a noun – "xerox machine." You have to be your own keeper on this and police your mark at regular intervals, not only for this purpose but to ensure other unauthorized and infringing uses are not taking place.
It will be interesting to see if Mr. Elliott (whose name coincidentally is "David") takes his case against the Goliath Google to the mat. Stay tuned for further updates.
Author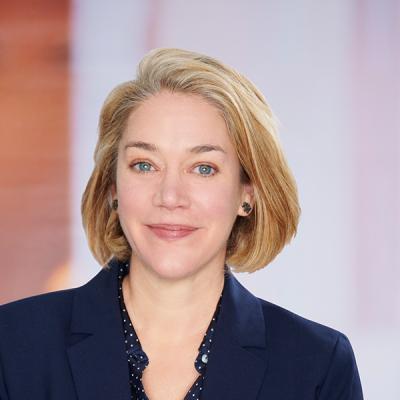 Geri Haight is a Mintz Member and former in-house counsel who focuses on employment litigation, counseling, and compliance, as well as intellectual property and trade secret matters.