Multi-Million Medicare Fraud and HIPAA Conviction: A Cautionary Tale
Written by Kimberly J. Gold
The owner of a Long Island medical supply company was convicted last week on charges of a $10.7 million Medicare fraud and wrongful disclosure of private medical information under the Health Insurance Portability and Accountability Act (HIPAA). (United States v. Michel, E.D.N.Y., No. 07-cr-889-JFB, jury verdict 8/15/12).   
Helene Michel, the owner of Medical Solutions Management, Inc., was charged with stealing patient records from nursing homes and using the individually identifiable health information of patients contained in those stolen records to transmit fraudulent claims to Medicare for equipment and services that the company never provided.  Michel used the proceeds of the scheme, which was carried out over the course of more than four years, to buy a $2.2 million home and to fund a pension plan and investment brokerage account worth $2 million.   
In the March 2012 indictment, prosecutors sought forfeiture of over $1.2 million, in addition to the funds in the brokerage account and other bank accounts.  Michel faces a maximum sentence of 10 years' imprisonment on each count, as well as fines of up to $250,000 per count.
According to prosecutors, the case represents one of the first criminal prosecutions in the United States for wrongful disclosure of patient information under HIPAA, and their comments made in the announcement of the verdict indicate that it likely will not be the last.
U.S. Attorney Loretta E. Lynch called the verdict a "warning to all that we will tenaciously investigate violators, protect patient rights and vindicate the hard-earned support taxpayers provide the Medicare program." 
FBI Assistant Director-in-Charge Fedarcyk added to Lynch's cautionary statement: "The defendant showed no regard for patients' privacy rights when she stole their personal identity information to file false medical claims. She padded her own pockets at the expense of the Medicare kitty. The verdict today should serve as a warning to those who disregard privacy laws to defraud publicly funded programs meant to help our seniors."
Author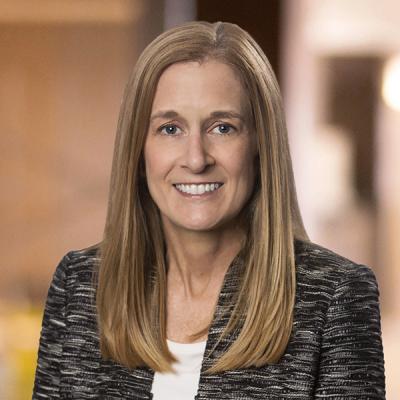 Chair, Health Law and Health Care Enforcement Defense Practices
Karen advises industry clients on regulatory, transactional, operational, and enforcement matters. She has deep experience handling FCA investigations and qui tam litigation for laboratories and diagnostics companies.