At CFIUS's Recommendation, the President Blocks Chinese Company from Acquiring U.S. Wind Farms
President Obama issued an executive order prohibiting a Chinese-owned company from acquiring and owning four wind farms in the U.S. on September 28, 2012, which marks the first time in over two decades that a U.S. president has blocked a foreign transaction. The order instructs Ralls Corp., a Delaware-based, Chinese-owned company backed by the Chinese machinery company Sany Group, to divest its interest in the wind farms it acquired earlier this year. President Obama made his decision at the recommendation of the Committee on Foreign Investments in the United States ("CFIUS"), the interagency committee that reviews transactions that could result in a foreign person controlling a U.S. business.
Section 721 of the Defense Production Act of 1950, as amended by the Foreign Investment and National Security Act of 2007, grants the President authority to prohibit acquisitions of U.S. businesses by foreign persons if there is credible evidence that the transaction could threaten national security.
According to the statement issued by the Treasury Department on Friday, the wind farm sites were all within or in the vicinity of restricted air space at a U.S. Navy training ground and test site. After the U.S. Navy raised concerns over where the wind turbines would be built, the President determined that the Ralls Corp. might take actions that threaten to impair the national security of the United States.
The Treasury Department holds that: "The President's decision is specific to this transaction and is not a precedent with regard to any other foreign direct investment from China or any other country." It is likely that the proximity of the wind farms to the test range played a role in influencing the President's decision, and CFIUS experts see the Ralls case as a one-off decision. However, sources indicate that there are other wind farms in the same area that are operated by foreigners, albeit Danes and Germans.
As Ralls Corp.'s experience demonstrates, the impact of CFIUS review and approval cannot be underestimated, particularly in the clean energy space. CFIUS is currently evaluating two other energy transactions with Chinese companies, and its decisions may help shed light on U.S. government's attitudes towards Chinese investment in the U.S. energy sector.
Author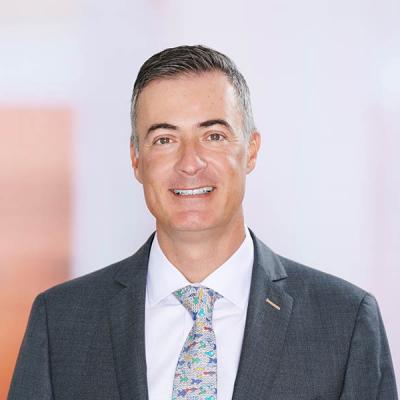 Member / Chair, Energy & Sustainability Practice
Tom Burton has helped to shape the clean energy industry by drawing on his passion for innovation. As a Mintz attorney, Tom counsels investors, entrepreneurs, and Fortune 100 companies. He also guides start-up organizations and accelerators to foster the next generation of energy leaders.