DOJ and SEC Issue Highly Anticipated FCPA Guidance
Written by Paul Pelletier and Aaron Tidman
On November 14th, the U.S. Department of Justice ("DOJ") and the U.S. Securities and Exchange Commission ("SEC") published A Resource Guide to the U.S. Foreign Corrupt Practices Act, their long-awaited, highly anticipated guidance on the FCPA.  The guidance is not revolutionary – the DOJ and SEC did not announce a new "adequate procedures" defense, as some predicted, or radically reinterpret any of the FCPA's provisions – but it does provide useful insights into the government's enforcement considerations.  The guidance devotes several pages describing ten "Hallmarks of Effective Compliance Programs," which should serve as a measuring stick for compliance officers to evaluate their own companies' compliance programs.  The guidance also sheds light on how the government defines the scope of acceptable gifts, entertainment, and travel, which is particularly relevant for health care and pharmaceutical companies that engage in frequent interactions with foreign government officials.
The DOJ and SEC's recent "industry sweep" of medical device and pharmaceutical companies demonstrates that the health care industry is squarely in the FCPA spotlight.  Health care companies are particularly at risk of running afoul of the FCPA because the DOJ and SEC consider employees of state-owned or state-controlled hospitals and health care systems to be "foreign officials" under the FCPA.
In a speech to the Pharmaceutical Regulatory and Compliance Congress and Best Practices Forum in 2009, Assistant Attorney General Lanny Breuer said:
Indeed, it is entirely possible, under certain circumstances and in certain countries, that nearly every aspect of the approval, manufacture, import, export, pricing, sale and marketing of a drug product in a foreign country will involve a 'foreign official' within the meaning of the FCPA.
Because virtually all hospitals and health care organizations are state-controlled in many countries, common industry sales and marketing practices, such as the providing of samples and gifts and entertaining physicians, fall within the FCPA's scope.  The FCPA guidance provides helpful insight into exactly what actions the DOJ and SEC consider improper.
The FCPA guidance emphasizes that it is the payor's intent – not a threshold monetary value – that is the critical factor in determining whether a gift, entertainment, or travel expenses for a foreign official violates the FCPA.  As the guidance states, "[t]he corrupt intent requirement protects companies that engage in the ordinary and legitimate promotion of their business while targeting conduct that seeks to improperly induce officials into misusing their positions."  Consequently, "cups of coffee, taxi fare, or company promotional items of nominal value" would almost never violate the FCPA.
Additionally, the FCPA guidance recognizes that a "small gift or token of esteem or gratitude is often an appropriate way for business people to display respect for each other," and states that items of "nominal value . . . are unlikely to improperly influence an official."  Some hallmarks of appropriate gift-giving are when the gift is:
given openly and transparently;
properly recorded in the giver's books and records;
provided only to reflect esteem or gratitude; and
permitted under local law.
The FCPA guidance recommends that companies "should have clear and easily accessible guidelines and processes in place for gift-giving by the company's directors, officers, employees and agents," including, for example, "automated gift-giving clearances processes" and "clear monetary thresholds for gifts along with annual limitations."
Similarly, Chapter 5 of the FCPA guidance describes ten hallmarks of effective compliance programs and provides practical suggestions on how to conduct thorough, risk-based due diligence on third parties like clinical research organizations and marketing or sales companies that regularly interact with foreign officials.
Throughout the FCPA guidance, the DOJ and SEC repeatedly emphasize that each company should tailor its compliance program and third-party due diligence to its own individual circumstances, and that all companies should continually reevaluate, update, and strive to improve their compliance programs.  The guidelines make clear that if a company has invested time and thought into creating and enforcing a robust, effective and tailored compliance program, then the DOJ and SEC will give that company considerable credit when making its charging decision.
The FCPA guidance is a benchmark against which compliance officers can and should compare their own compliance programs.  It provides helpful hints, examples, and hypotheticals throughout each chapter and should prove a useful resource for medical device, pharmaceutical, and all other companies alike.
Author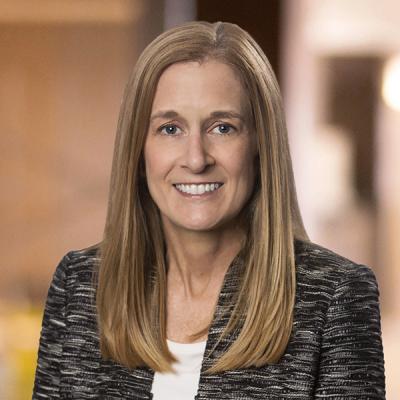 Chair, Health Law Practice & Co-Chair, Health Care Enforcement Defense Practice
Karen advises industry clients on regulatory, transactional, operational, and enforcement matters. She has deep experience handling FCA investigations and qui tam litigation for laboratories and diagnostics companies.