USCIS Releases Fraud Analysis Framework for H-1 and L-1 Visas
On November 9, 2012, United States Citizenship and Immigration Services (USCIS) released four documents regarding the agency's internal fraud review process in connection with the adjudication of H-1B and L-1 petitions. These documents shed light on "fraud indicators" or variables that USCIS considers in adjudicating petitions; they also confirm that USCIS has systemically ramped up scrutiny of petitions filed by smaller companies. USCIS released these documents as a result of pending litigation brought by the American Immigration Council's Legal Action Center (LAC) and Steptoe and Johnson LLP on behalf of the American Immigration Lawyers Association (AILA).
According to the American Immigration Council, the documents that USCIS released are "troubling evidence of a near presumption of fraud in H-1B applications submitted by small and emerging businesses."  While this is not a surprising revelation, it is clear that emerging companies will continue to face hurdles when seeking to employ foreign talent through the H-1B program. The documents released also confirm that USCIS has a strong bias against granting H-1B classification to individuals working in smaller companies in specific occupations such as Market Research Analyst, Financial Analyst and Accountant.
Additionally, L-1 petitions filed by smaller entities are also the target of an increased effort to ferret out fraud during the USCIS adjudication process. The recently released documents include an H & L Fraud Referral Sheet used by USCIS adjudicators. Notably, USCIS fraud screening efforts single out small and emerging businesses. There is a built-in presumption that fraud is more likely to be present where a petitioner has (a) gross annual income of less than $10 million, (b) fewer than 25 employees and (3) been established for under 10 years. These three factors are identified as "the 10/25/10 formula." If a USCIS adjudicator suspects any misrepresentation or inconsistency in the L-1 or H-1 materials submitted by a petitioner falling within the 10/25/10 formula, a Request for Evidence (RFE) will be issued. A minor discrepancy in an address or outdated information on a company web site could trigger a lengthy RFE and in some cases a fraud investigation. Law abiding companies can become subject to intense scrutiny and overly burdensome RFEs based on an adjudicator's subjective view that assertions in a petition are incorrect. This makes the H and L visa sponsorship process more burdensome for smaller employers.
While the documents that USCIS released do not contain any surprising information for immigration attorneys, these internal memos confirm that there is a systemic and concrete bias against smaller petitioners and newer entities sponsoring individuals for H or L classification. USCIS should conduct a normal rulemaking process if the Agency wants to change federal regulations on minimum documentary requirements for smaller or emerging businesses seeking approval of H or L petitions. Raising the bar for smaller businesses with sub-regulatory changes will have a high price. In lieu of using the increasingly uncertain L-1 visa to send key personnel to open and expand operations in the United States, foreign businesses will choose to open offices in countries with a more predictable and workable immigration framework. And the U.S. will lose recent graduates in STEM fields (science, technology, engineering and mathematics) who will not be sponsored for H-1B visas by smaller or emerging companies; these employers are frequently not well positioned to take on an expensive and lengthy adjudication process that has no certain outcome. USCIS makes the H and L process a gamble for these businesses.
Complete information about the American Immigration Council's efforts to secure these documents from USCIS may be found at: http://www.legalactioncenter.org/litigation/freedom-information-act-litigation-h-1b.
Author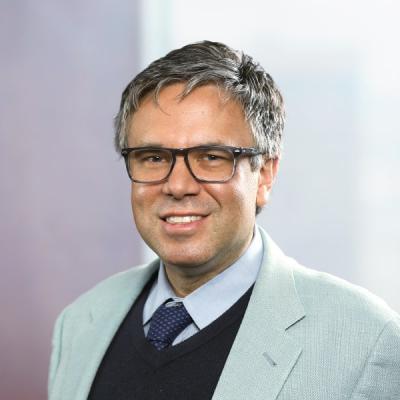 Douglas Hauer is a Mintz attorney and noted authority on the EB-5 investor visa program, which gives developers a path for securing capital for real estate, hospitality, and infrastructure projects. He's an essential resource for companies looking for financing from offshore sources.