GlaxoSmithKline Announces Further Limits on Payments to Physicians and on Sales Compensation
Written By: Kimberly Gold and Karen Lovitch
GlaxoSmithKline ("GSK" or the "Company") announced yesterday that it will stop paying health care professionals to promote its drug products and will no longer tie the compensation of its worldwide sales force to individual sales targets. In addition, GSK will extend its long-standing prohibition on providing direct financial support to health care professionals attending conferences in the United States to other countries.
Implementation of the new "patient-focused approach" to sales compensation will begin in 2014, and the new system will be in place in all countries in which GSK operates by early 2015. Rather than set individual sales targets, the Company will reward employees for their technical knowledge, quality of service, and overall performance. The company successfully introduced this concept in the United States in 2011, and it now intends to extend the changes to its worldwide business. The New York Times reported on Monday that GSK is among the first of major drug companies to make such changes to its compensation system, but that other drug companies are expected to follow suit.
GSK will continue to pay the fees of health care professionals who provide services in connection with clinical and market research as well as advisory activities because these services "are essential in providing GSK with insights on specific diseases; identification of symptoms and diagnosis; application of clinical trial data or medication dosage and administration; and how to effectively and appropriately communicate the benefits and risks of its medicines to help meet patient needs." The company's chief executive, Andrew Witty, told the Times that the Company recognizes that it has "an important role to play in providing doctors with information about [its] medicines, but this must be done clearly, transparently and without any perception of conflict of interest." He stated that the proposed changes are unrelated to GSK's bribery investigation in China, which we last reported on in July.
In addition to the desire to avoid conflicts of interest, a number of other factors likely motivated the actions taken by GSK. First, in 2012, GSK agreed to plead guilty and to pay $3 billion to resolve its criminal and civil liability arising from, among other things, the company's unlawful promotion of certain prescription drugs. As part of that settlement, GSK executed a Corporate Integrity Agreement with the Office of Inspector General for the Department of Health and Human Services that required GSK to remove compensation based on territory sales goals, which, according to the Department of Justice, was "one of the driving forces behind much of the conduct at issue." And, as previously mentioned, GSK began reforming its sales compensation system in the United States long before reaching the settlement. Second, pharmaceutical manufacturers must now collect and report data on payments and other transfers of value made to physicians under the Physician Payments Sunshine Act. In light of these new requirements, all manufacturers are reexamining and streamlining their financial relationships with physicians and other health care professionals. Finally, as whistleblower suits continue to proliferate under the False Claims Act, manufacturers and others in the health care industry are taking aggressive steps, such as those outlined by GSK, to protect themselves from future litigation.
Authors Kimberly Gold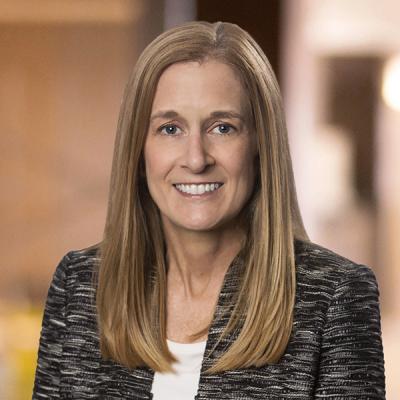 Chair, Health Law and Health Care Enforcement Defense Practices
Karen advises industry clients on regulatory, transactional, operational, and enforcement matters. She has deep experience handling FCA investigations and qui tam litigation for laboratories and diagnostics companies.