Proxy Season Litigation Primer: Defending Shareholder Suits to Enjoin Annual Meetings for Allegedly Inadequate Disclosures Concerning Equity Compensation Plans
Over the past few years, as plaintiffs have found it increasingly harder to succeed in "say-on-pay" litigation, another type of litigation over proxy disclosures has been on the rise.  These cases are generally brought as class action lawsuits alleging that boards of directors breached their fiduciary duties by approving purportedly deficient proxy statement disclosures and claiming that shareholders need more information in order to cast an informed vote, typically with respect to equity compensation plan approvals.
In these suits, plaintiffs typically seek an injunction against the upcoming annual meeting until sufficient disclosure is provided in the proxy statement in order for shareholders to make an informed decision.  The significant threat of an enjoined annual meeting has pushed many of these companies that have been sued into providing additional disclosures, thereby justifying a fee award to plaintiffs' counsel.  While plaintiffs have not had great results with these lawsuits, they did encounter some early success in these types of cases, and have already filed cases this proxy season.  For example, see Masters v. Avanair Pharm., Inc., 2014 U.S. Dist. LEXIS 19408 (S.D. Cal. Feb. 12, 2014).
To learn some strategies designed to prevent this type of litigation, and how to handle litigation if it occurs, please click below.
Scrutinize and, if necessary, improve disclosures.  Companies with a low or negative say-on-pay vote and companies seeking authorization for new or additional shares to be issued pursuant to equity incentive plans should take a careful look at their disclosure to ensure that it complies with proxy statement disclosure requirements.  Companies should also consider enhanced disclosures to reduce the possibility of litigation. By way of example, some of the cases recently filed have focused on inadequate disclosures concerning compliance with Section 162(m) of the Internal Revenue Code of 1986. Moreover, many companies have boilerplate compensation policy language that has been vulnerable to being exploited by plaintiffs, and which is not necessary to provide an accurate and reasonable basis for a company's compensation decisions.
Be prepared for a written demand.  In many cases suits are never even filed as before filing a complaint plaintiffs' counsel will send a demand letter to the company based on what it believes is misleading or omitted information in a proxy statement.  Many of these demand letters target smaller companies that do not spend their resources on expansive proxy disclosure.  Unfortunately, many of these companies still end up paying a fee to plaintiff's counsel to prevent litigation from being filed and spend additional time and resources filing proxy supplements in response to plaintiffs' demands.  Being prepared for this possibility and quickly executing a planned response (with or without outside counsel) has helped some companies avoid litigation altogether at relatively reasonable costs.
Develop a winning litigation strategy.  While litigation may be seen to be an expensive last resort, companies have enjoyed a decent amount of success prevailing at the preliminary injunction stage, and so should not be hesitant to proceed in court.  While each of the cases decided to date are relatively fact specific, there are a few common threads uniting the cases where companies have prevailed.  For example, one strategy that courts seem to consistently credit is the submission of an affidavit from an expert who opines on the sufficiency of the company's disclosures.  Overall, however, litigation at the preliminary injunction stage proceeds quickly and can be complex -- as issues such as choice of law and materiality can be central to a decision.
Author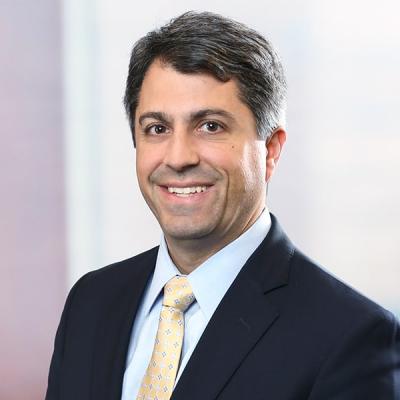 Breton Leone-Quick is an attorney who advises Mintz clients in the financial services industry in litigation matters and regulatory investigations. He leverages his understanding of federal securities laws and Delaware corporate laws to navigate complex crises and disputes.