HRSA "Interprets" Its Enjoined 340 Orphan Drug Rule into Effect
Written by Ellyn L. Sternfield
In January, I predicted that 2014 would be a game-changer for the 340B Drug Discount Program, in part because of HRSA's announcement that, in June 2014, it would for the first time publish an omnibus rule governing 340B Program operations. 
But then, as I posted late last month, a federal district court invalidated HRSA's earlier rulemaking involving the 340B orphan drug exception enacted by Congress, which exempted designated orphan drugs from qualifying for 340B discounts.  Through its orphan drug rule, HRSA had created an exception to the exception:  authorizing certain 340B covered entities to obtain designated orphan drugs at 340B discounted prices when the drugs were used for purposes outside the orphan designation.  Finding that HRSA lacked the statutory authority to promulgate its orphan drug rule, the district court enjoined HRSA from implementing the rule.  And industry commentators, including me, opined that the court's ruling may well cause HRSA to reconsider its authority to issue a broad omnibus 340B rule in June.
The district court did offer the government the opportunity to submit further briefing as to whether the orphan drug rule could separately stand as interpretive.  On June 12th, the government filed a Notice with the district court and "respectfully declines the Court's invitation to submit further briefing defining the challenged regulation as an interpretive rule."  Instead, the government stated it would evaluate its options, including whether to appeal the court's decision or propound an interpretative rule or guidance. 
Then on June 18th, HRSA published its own notice on its website: 
On May 23, 2014, the U.S. District Court for the District of Columbia issued a ruling in Pharmaceutical Research and Manufacturers of America v. US Department of Health and Human Services (HHS) (Civil Action No. 13-1501) that vacated the orphan drug regulation on the grounds that HHS lacks the statutory authority to engage in such rulemaking. However, the Court did not invalidate HRSA's interpretation of the statute. HHS/HRSA continues to stand by the interpretation described in its published final rule, which allows the 340B covered entities affected by the orphan drug exclusion to purchase orphan drugs at 340B prices when orphan drugs are used for any indication other than treating the rare disease or condition for which the drug received an orphan designation
HRSA went on to state that 340B covered entities will be responsible for ensuring that any orphan drugs purchased through the 340B Program are not transferred, prescribed, sold, or  used for the designated orphan purpose, and that HRSA "encourages 340B stakeholders to work, in good faith, to resolve" any resulting disputes over the application of its orphan drug rule.
So HRSA was enjoined from implementing its orphan drug rule, ignored a court invitation to present an alternative justification for the rule as interpretive, but now considers the rule in effect because it has decreed the rule is interpretive.  I am sure the race to the courthouse has already begun.  And with less than two weeks left in its self-imposed June deadline, it remains to be seen if based on its interpretive authority, HRSA moves forward with publication of the promised 340B Program omnibus rule. 
Author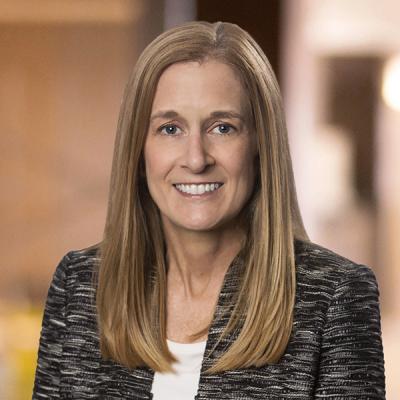 Chair, Health Law and Health Care Enforcement Defense Practices
Karen advises industry clients on regulatory, transactional, operational, and enforcement matters. She has deep experience handling FCA investigations and qui tam litigation for laboratories and diagnostics companies.