Two Observations From the SEC's First Settlement Under its Municipalities Continuing Disclosure Cooperation Initiative
Just yesterday, the SEC announced its first settlement pursuant to its Municipalities Continuing Disclosure Cooperation (MCDC) Initiative. Here are two observations on this settlement that could shed some light on the potential pros and cons with respect to participation in the Initiative:
The SEC's Order Instituting Cease-And-Desist Proceedings contained virtually no details about the failed disclosures. Rather, the OIP simply stated that the issuer failed "to submit some of the required disclosures" that it contractually undertook to submit. This lack of detail provides virtually no guidance to issuers with respect to what the SEC believes can constitute a material failure to disclose under the contractual terms of a continuing disclosure agreement. Without any context, the following language from the OIP could be read as suggesting that the SEC believes that the failure to disclose any missed filing under a continuing disclosure agreement is per se material: "[t]here is a substantial likelihood that a reasonable investor determining whether to purchase the Issuer's municipal securities would attach importance to the Issuer's failure to comply with its prior continuing disclosure undertakings."
It is still less than clear whether self-reporting will lead to expeditious investigations and settlements.  While self-reporting may lead to arguably favorable standardized settlement terms, there are no guarantees or assurances that a self-report will not lead to a potentially long and expensive investigation by the Staff, especially given that the Staff is still motivated to investigate and possibly proceed against individuals who may have been responsible for the disclosure issues.  This settlement does not appear to shed much light on whether this will, in fact, be the case because it appears as if the investigation of this issuer may have already been pending at the time the MCDC initiative was announced.  This possibility is suggested by the following quote from LeeAnn Ghazil Gaunt, Chief of the Enforcement Division's Municipal Securities and Public Pensions Unit, in the SEC's press release on the settlement: "An important component of the MCDC program is that it provides issuers who were already under investigation the opportunity to accept the standard terms and resolve their enforcement matters in a fair and efficient manner."  (emphasis added).
Author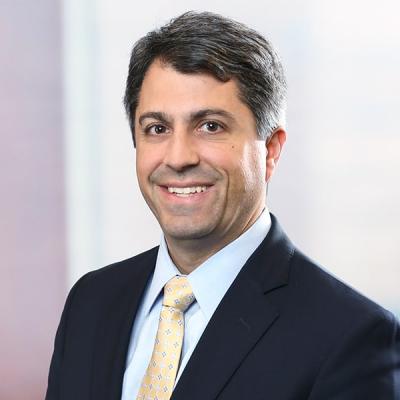 Breton Leone-Quick is an attorney who advises Mintz clients in the financial services industry in litigation matters and regulatory investigations. He leverages his understanding of federal securities laws and Delaware corporate laws to navigate complex crises and disputes.