SEC Uses Data Analytics to Identify and Punish Late Form Filers
Can merely late filing of "routine" forms get you in trouble with the SEC? Yes, at least if it happens too often. On Wednesday the SEC announced charges and financial penalties totaling $2.6 million against 28 officers, directors, and major shareholders for repeated late filing of SEC forms reporting holdings and transactions in company stock, and six publicly traded companies for contributing to filing failures by insiders or failing to report their insiders' filing delinquencies.
Notably, these cases did not involve allegations of intentional wrongdoing or short-swing trading; the late filings appear to have been merely inadvertent violations of certain reporting requirements under the securities laws for which the SEC sought to hold the respondents strictly liable.  Thus these cases seem to reflect the SEC's "broken windows" approach to enforcement under Commissioner Mary Jo White, which seeks to prosecute even the smallest infractions.
Interestingly, the SEC also said that it had used "quantitative data sources and ranking algorithms to identify these insiders as repeatedly filing late." This enforcement initiative evidences the SEC's increasing use of data analytics to identify potential violations of the securities laws since the Enforcement Division's establishment of its Center for Risk and Quantitative Analytics in July 2013.
The SEC charges concerned late filings of two types of forms that corporate insiders and major shareholders must use to report their transactions in the stock of SEC-registered companies:
• Form 4, a report that corporate officers, directors, and certain beneficial owners of more than 10 percent of a registered class of a company's stock must use to report their transactions in company stock within two business days; and
• Schedules 13D and 13G, which beneficial owners of more than five percent of a registered class of a company's stock must use to report their holdings or intentions with respect to the company, which usually must be filed within 10 days of the acquisition.
These reports are important, in the SEC's view, because they "give investors the opportunity to evaluate whether the holdings and transactions of company insiders could be indicative of the company's future prospects."
The failure to file these reports on time is a violation of Sections 13 and 16 of the Securities Exchange Act of 1934, even if it was merely inadvertent, according to the SEC. Significantly, a number of the individuals charged by the SEC had relied on their companies or brokers to make the required filings, yet the SEC still held them personally responsible. But the SEC also assessed penalties against companies that had agreed to make the required filings on behalf of their officers and directors, yet failed to do so in a timely manner. The SEC also cited certain companies for failing to disclose the untimely filings in their annual reports or proxy statements as required in Item 405 under Regulation S-K.
The SEC brought cease-and-desist proceedings against the alleged violators and, in all but one case, the respondents agreed to pay financial penalties and settle the cases without admitting or denying the SEC's findings. The penalties assessed by the SEC ranged between $25,000 and $150,000.
In a separate case, the SEC also announced a settlement of charges and penalties totaling $550,000 against a biotech company and its CEO, including a fraud charge against the CEO under Section 17(a)(3) of the Securities Act, where they allegedly failed to report the CEO's transactions in the company's stock over a period of several years.
While this last case may have been more serious, most of the proceedings announced by the SEC appear to have involved mere administrative failures. One may well ask why the SEC is bothering to pursue such comparatively minor offenses. But this initiative is consistent with the "broken windows" approach to enforcement that Mary Jo White has emphasized since becoming SEC Commissioner. As she stated in a speech last October,
"when a window is broken and someone fixes it – it is a sign that disorder will not be tolerated. But, when a broken window is not fixed, it 'is a signal that no one cares....' The same theory can be applied to our securities markets – minor violations that are overlooked or ignored can feed bigger ones, and, perhaps more importantly, can foster a culture where laws are increasingly treated as toothless guidelines. And so, I believe it is important to pursue even the smallest infractions."
In light of this approach and the SEC enforcement actions announced yesterday, public companies and their officers, directors, and shareholders should take a second look at their procedures for filing even routine forms to make sure that they are complying with the SEC's requirements.
Authors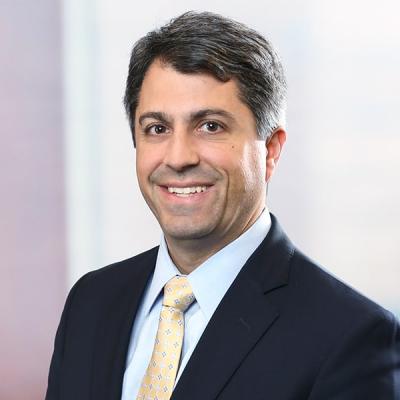 Breton Leone-Quick is an attorney who advises Mintz clients in the financial services industry in litigation matters and regulatory investigations. He leverages his understanding of federal securities laws and Delaware corporate laws to navigate complex crises and disputes. Chip Phinney