November Elections Impact the Food & Beverage Industry (Part 1)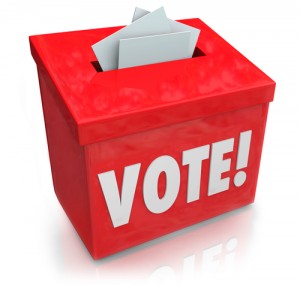 Bids to require mandatory labeling of foods containing genetically modified organisms (GMO) were voted down in Colorado and Oregon on Tuesday.  Colorado voters rejected Proposition 105, with nearly 70% of voters saying no; while Oregon voters rejected Measure 92, with only 50.9% against the initiative, and 49.1% in favor of it.  As we have blogged about in the past, California and Washington voters have both defeated state propositions to require labeling of GMO ingredients in food.
Meanwhile, voters in Maui County, Hawaii approved an initiative to temporarily ban genetically engineered crops, passing by a 50% vote in favor of the initiative and 48% against it.  As discussed in a previous blog post , Hawaii was previously in the news on the GMO front because a Federal Court found a Kauai County ordinance requiring disclosure of GMOs by large-scale agricultural operations to be preempted by state law.
Instead of asking for mandatory labeling or other type of GMO disclosure, Maui County's law is a complete moratorium on the cultivation, propagation, growth, or testing of GMO crops until studies conclusively prove they are safe (with the study to be funded by the company seeking relief) and the moratorium is repealed by a 2/3 vote of County Council.  In addition, the new law has some teeth to its enforcement.  It not only includes a penalty of up to $50,000 per day for any business knowingly growing GMO crops, but persons violating or permitting violation of the law can be charged with a misdemeanor and face up to a year in prison -- per violation.
The criminal penalty is reminiscent of recent criminal convictions against two company executives in connection with a massive Salmonella outbreak in 2009.  Although the moratorium contains an exclusion for crops mid-growth, agriculture giant Monsanto has already issued a statement saying the new law will be challenged in court.
Maui's new law goes the way of Vermont and Maine, which both passed GMO labeling laws in 2014, but will not go into effect until other states with a minimum population density also adopt similar labeling requirements.  Although Vermont's law is on the books, it is facing a legal challenge by the Grocery Manufacturers Association asking that the requirements be found unconstitutional.  See here and here for further information on the Vermont lawsuit.
Author Mina Nasseri