SEC Scrutiny of Crowdinvesting Sites Not Registered as Broker-Dealers
On November 10, 2014, the SEC announced a settlement with Eureeca Capital SPC, which is a crowdinvesting portal incorporated in the Cayman Islands.  Eureeca's website seeks to match foreign-based issuers with investors interested in making equity investments.  The website provides information about various issuers and their offerings.  This information was accessible to U.S. residents, despite the fact that the securities offered through the site were not registered with the SEC.  In alleging that Eureeca violated Section 5 of the Securities Act by offering unregistered securities for sale, the SEC noted that Eureeca took no steps to comply with the exemption from registration found in Rule 506(c).  Specifically, the SEC alleged that Eureeca took insufficient steps to confirm that the U.S. investors were accredited investors.  The SEC also alleged that Eureeca was acting as an unregistered broker-dealer by, among other things, (i) encouraging investments in the offerings on its site, (ii) completing the final legal requirements for the transaction (i.e. accommodating the swap of funds for equity), and (iii) receiving a percentage of the funds from all fully funded offerings as a fee.
The Eureeca settlement demonstrates that the SEC is closely scrutinizing crowdinvesting sites to see if they are acting as broker-dealers, and highlights how it is may be increasingly difficult to divorce the benefits gained from promoting Rule 506(c) offerings from the burdens of having to register as a broker-dealer.  Andrew Stephenson from CrowdCheck, a provider of due diligence and disclosure services for online alternative investments, explains that crowdinvesting sites that are not registered as broker-dealers are likely relying on the SEC's October 25, 1996 No Action Letter to Angel Capital Electronic Network ("ACE-NET").  In that No-Action Letter, the SEC's Division of Market Regulation stated that it would not recommend enforcement action against ACE-NET for failing to register as a broker-dealer so long as ACE-NET met six separate criteria that it claimed it would meet.  One of these criteria was that ACE-NET would not "provide advice about the merits of particular opportunities or ventures."  Mr. Stephenson describes how complying with this criterion could potentially cause the most difficulty for current crowdinvesting sites.  This could be especially true if potential investors increasingly seek out crowdinvesting sites that provide more information about an offering than simply listing information provided by an issuer.   Furthermore, given the vagaries of what constitutes "providing advice," the SEC still has considerable discretion in instituting proceedings against crowdinvesting sites it believes has crossed this indeterminate line.
Author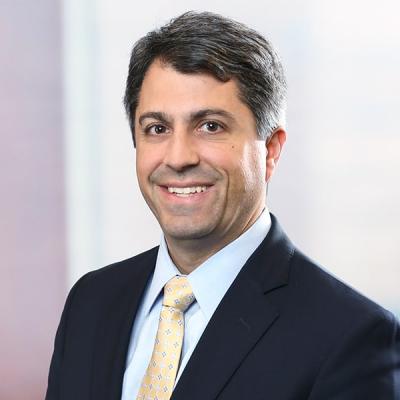 Breton Leone-Quick is an attorney who advises Mintz clients in the financial services industry in litigation matters and regulatory investigations. He leverages his understanding of federal securities laws and Delaware corporate laws to navigate complex crises and disputes.