Senate Confirms Adler; Locks Democratic Majority at CPSC until at least October 2017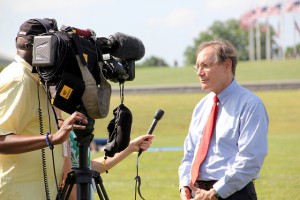 Late this afternoon the U.S. Senate confirmed current Commissioner and former Acting-Chairman Robert S. Adler to a second 7 year term as a CPSC Commissioner by a 53-44 vote. With Commissioner Adler's confirmation, the five-member Commission will remain composed of 3 Democratic and 2 Republican Commissioners until at least October 2017—even if a Republican wins the 2016 Presidential election.
With Republicans set to gain control of the Senate in January, many were wondering whether the Democratic Senate would proceed with Commissioner Adler's nomination in the lame duck legislative session or run the risk of a Republican controlled Senate allowing Commissioner Adler's extended first term to expire in October 2015 without reconfirming him for a second term. In that scenario, the Commission would have dropped to 2 Democratic and 2 Republican Commissioners.
As we previously wrote about (here), Senator Harry Reid (D-NV) filed cloture on Adler's nomination in November. Adler was first nominated in May 2014. He was approved by the Senate Commerce, Science, and Transportation Committee  in July 2014 along with Chairman Elliot Kaye and Commissioner Joseph Mohorovic. The Senate confirmed Kaye as Chairman and Mohorovic as a Commissioner a few weeks later but did not act on Adler's confirmation until today.
---
Bob Adler Image: courtesy of Flickr (Licensed) by USCPSC