CPSC and E-Commerce Giant Alibaba Ink Deal to Block Sale of Recalled Products to U.S. Consumers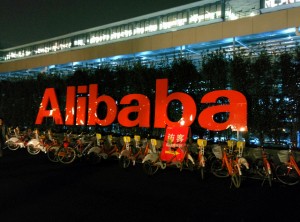 Following an ABC 20/20 investigative story where CPSC Chairman Elliot Kaye called Craigslist's failure to block the sale of recalled products "morally irresponsible," the agency announced yesterday that it has entered into an agreement with the Chinese e-commerce company Alibaba Group ("Alibaba") to stop the sale of products recalled by the CPSC to U.S. consumers. The agreement resembles similar arrangements with other online marketplaces like eBay and Amazon, which date back to initiatives started in 2000 under former CPSC Chairman Ann Brown.
Two of the primary components of such arrangements are for online marketplace companies to:
Enact measures (such as keyword filters) that proactively block the ability of third parties using the online marketplace service to list recalled products for sale, and
Establish a direct line of contact for the CPSC to request removal of recalled items listed for sale
These types of agreements are significant because online marketplaces like Amazon, eBay, and Alibaba are not subject to CPSC enforcement actions where they do not sell items directly to consumers and only act as intermediaries that connect third party sellers and buyers. Instead, the millions of third party sellers using those services are the parties the CPSC must seek out to bring enforcement actions. This presents difficult enforcement challenges for the agency due to resource constraints and third party sellers who might be located outside of the U.S.
Making the agency's determination on this issue clear, Chairman Kaye was quoted by the New York Times as stating that the agency was "certainly going to hold (Alibaba's) feet to the fire" and would not hesitate to pressure the company should it fail to uphold its end of the agreement.
The CPSC is not focusing on online marketplace companies exclusively in its effort to stop the online sale of recalled products. As we've written about before, the CPSC has also recently started to request companies conducting recalls to take steps to monitor online websites for the sale or resale of the product being recalled and report their efforts to the agency as a component of their monthly recall reports.
---
Alibaba Bike Parking Image: courtesy of Flickr (Licensed) by leighklotz