Telehealth Bill Moving Forward in Florida-But Medicaid Coverage Sacrificed
Last week, the Florida Senate Health Policy Committee removed language from proposed telehealth legislation that would require Medicaid reimbursement for telemedicine services at the same rates as face-to-face examinations. Disagreements over compensation for telemedicine services were a major sticking point and a key reason a telemedicine bill did not pass the Florida Legislature last year. The revised bill defines telehealth as the use of synchronous or asynchronous telecommunications to perform services that include, but are not limited to:
Patient assessment;
Diagnosis;
Consultation;
Treatment;
Monitoring;
Transfer of medical data; and,
Provision of patient and professional health related education.
Explicitly excluded from the definition of telehealth are audio-only transmissions, email messages, or facsimile transmissions. A telehealth provider is prohibited from solely using telehealth to prescribe lenses, spectacles, eyeglasses, contact lenses, or other optical devices or prescribe based solely on the use of a computer-controlled device such as an autorefractor. Additionally, controlled substances may not be prescribed through telehealth for chronic non-malignant pain, but a physician may use telehealth to order a controlled substance for an inpatient admitted to a licensed hospital or to a hospice patient.
The bill also clarifies that all health care practitioners as defined under Section 456.001 of the Florida Statutes as well as naturopaths, nursing home administrators, radiological personnel, EMTs and certified paramedics may provide services via telehealth.  Consistent with the telemedicine regulations promulgated by the Florida Board of Medicine last year, the bill provides that the standard of care for services delivered via telehealth must be comparable to in-person health care services. Telehealth providers must also maintain patient records that are comparable to the records that must be maintained for in-person services.
If passed, the bill would go into effect on July 1, 2015. In its decision to remove the Medicaid reimbursement language from the bill, the Committee noted that the revised bill will expand availability of quality health care to people in rural areas and cities and allow the private sector to determine how telemedicine should proceed in the State. Implicit in this statement was the recognition by lawmakers that the bill would likely not pass in 2015 if the funding mechanism were to remain in the bill. However, opponents of removing the Medicaid reimbursement requirement believe that stripping this provision from the telehealth bill will discourage health care providers from providing telehealth services because there is no guarantee of payment. The bill is now being considered by the Senate Appropriations Subcommittee on Health and Human Services. The Florida legislative session is set to begin on March 3, 2015. We recommend that providers currently offering, or considering offering, telemedicine services in Florida carefully monitor the Legislature's activity in this area.
Authors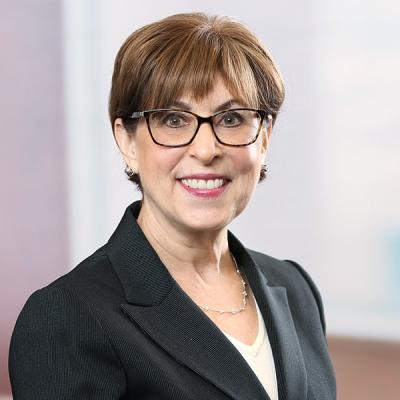 Ellen provides strategic advice to health care providers, investors, and start-ups on telehealth initiatives as well as the traditional practice of medicine across multiple states. Carrie Roll