Onward to Trial: Federal Court Rejects Vermont's Motion to Dismiss GMA Lawsuit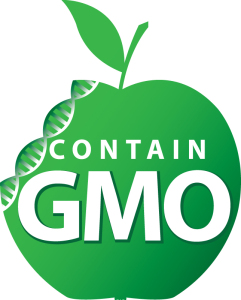 Despite a stiff litigation challenge from the food industry, Vermont's GMO-labeling campaign marches on. This week saw major developments in the suit brought by the Grocery Manufacturers' Association and other food industry groups challenging the constitutionality of Vermont's GMO-labeling law, Act 120. Each side won an important victory in motions decided by the court, leveling the playing field and setting the stage for trial.
On Monday, the federal district court judge in Grocery Manufacturers Association v. Sorrell issued a decision denying the industry groups' request for a preliminary injunction, which would have stopped Vermont's labeling law from going into effect in July 2016 while the lawsuit remains ongoing. The court ruled that the industry groups had not shown they faced a risk of "irreparable harm"--that is, that the implementation of the law would impose severe costs on their members that could not later be remedied with a damages award. And specifically, the court found that the industry groups had not done enough to show that the law's labeling restrictions would force their members to "make material changes in the way they conduct business" to justify freezing its implementation.
But every cloud has a silver lining, and the food industry won a significant battle in its own right. In the same opinion, the judge also denied the Vermont Attorney General's motion to dismiss many of the claims in the lawsuit.  The court held that several of the industry groups' claims were reasonably "likely to succeed" and could proceed to trial, including their claims that:
The First Amendment prohibits Act 120's disclosure requirement, as Vermont does not have sufficient scientific evidence of harm to consumers to compel this type of commercial speech;
The First Amendment likewise bars the law's restrictions on "natural" labeling, as Vermont does not have sufficient evidence to ban the use of the term "natural" for GMOs as "misleading";
The Federal Meat Inspection Act and Poultry Products Inspection Act expressly preempt Act 120's restrictions on "natural" labeling for meat and poultry; and
The Vermont-only law violates the Commerce Clause by restricting the use of the term "natural" in signage and advertising outside Vermont and on the Internet.
The court did, however, dismiss the plaintiffs' claim that the labeling requirement violates the Commerce Clause, finding that too few states other than Vermont had passed GMO-labeling legislation to create the risk of a "patchwork" of inconsistent state regulations.
The battle lines are now even more fully drawn: the judge's decision makes clear that going forward this case will focus on Vermont's actual evidence (or lack thereof) for its position that GMO labeling protects consumers from identifiable harm. The stage is set for trial, and all signs point to a landmark decision on GMO labeling in the not-so-distant future.
Author Joshua Foust