Are Cosmetics Gaining Higher Congressional and FDA Scrutiny?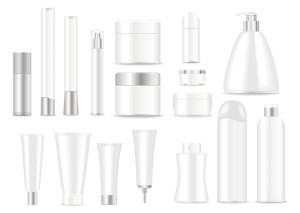 Written by: Michelle Gillette and Katherine Fox
Currently, FDA regulates cosmetics to ensure they are not adulterated or misbranded, but does not have the authority to order cosmetic recalls or require adverse event reporting.  Senators Dianne Feinstein (D-CA) and Susan Collins (R-ME) seek to change that.
On April 20, 2015, they introduced the Personal Care Products Safety Act (S.1014). The Act, if passed, would modify Chapter VI of the Federal Food, Drug, and Cosmetic Act (FDCA) to strengthen FDA's oversight of, and regulatory authority over, cosmetic products.
Title I of the Act ("Cosmetic Safety") gives FDA authority to order cosmetic recalls, as well as require manufacturers to:
Report adverse events,
Label ingredients not appropriate for children,
Post complete label information (including ingredients and product warnings) online, and
Register their facilities with FDA.
In addition to this significant new authority over manufacturers, the Act also requires FDA to work with industry and consumer groups to annually select and review at least 5 ingredients or non-functional constituents.
The first 5 ingredients, if the law is passed, will be:
Diazolidinyl urea
Lead acetate
Methylene glycol/methanediol/formaldehyde
Propyl paraben
Quaternium-15
Title II of the Act ("Fees Related to Cosmetic Safety") outlines the costs associated with enforcement of the new standards. With an annual implementation cost estimated at $20.6 million, it is to be funded by annual fees from all registered owners or operators of cosmetic facilities engaged in manufacturing or processing in the United States.
The Act has wide industry support, including the Personal Care Products Council (a 600+ member company trade association), large cosmetics manufacturers, and consumer groups.  Since it was introduced, it has gained two co-sponsors, Senators Barbara Boxer (D-CA) and Amy Klobuchar (D-MN).
The Act is consistent with FDA's current priorities related to cosmetics.  Two of these priorities have been reporting of adverse events (with the majority of issues seen in hair care products), and maintaining a distinct line between over-the-counter drugs and cosmetics, because cosmetics need not currently undergo the additional scrutiny that OTC drugs must.
More information on the Personal Care Products Safety Act can be found in Senator Feinstein's statement upon its introduction.
Author Michelle Gillette