GMOs at the Ballot Box: the Drama Continues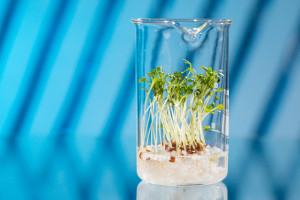 Joining the rising tide of local GMO legislation, last week voters in Benton County, Oregon defeated the Benton County Local Food System Ordinance, which would have prohibited the cultivation of GMO crops in the county. The proposed legislation follows on the heels of a Jackson County, Oregon GMO Ban, which passed in 2014 and is currently under legal challenge. It also follows Measure 92, Oregon's initiative to require labeling on packaging, bins, and shipping containers of GMO foods and foods containing GMO ingredients, which failed by a narrow margin in the November 2014 elections.
The varied success of GMO legislation at the County (Maui County, HI and Humboldt County, CA) and State (Vermont, New York) levels mirrors the GMO debate occurring at the Federal level, where two GMO-labeling bills are competing in Congress:
The first is Representative Mike Pompeo's (R-KS) "Safe and Accurate Food Labeling Act" (R. 1599), which would establish a federal labeling standard for foods with genetically modified ingredients, giving sole authority to FDA to require mandatory labeling on such foods if they are ever found to be unsafe or materially different from foods not produced with GM ingredients. The intent is to preempt a patchwork of state regulations and to remove any push toward mandatory labeling of genetically modified foods.  The bill also creates a mechanism, via USDA, for those who wish to label their products as non-bioengineered. It remains to be seen how this bill will be affected by USDA's recent announcement of its Process Verified Program expanding to include a GMO-free certification.
The second is Senator Barbara Boxer's (D-CA) "Genetically Engineered Food Right-to-Know Act" ( 511), which would require clear labels for genetically engineered foods intended for human consumption, including whole foods, processed foods, seafood, and animal-based foods to provide consumers with material information about their food and to prevent consumer confusion. Under the bill, if a food has been genetically engineered (GE), it would be identified as a GE food in the ingredients list.  Any product that has been genetically engineered would also be prohibited from identifying itself with a "natural" label.
Mintz Levin and its consulting affiliate, ML Strategies, continue to monitor the progress of both State and Federal GMO legislation, and we will post updates as they become available.
Author Katherine Fox