Regulation S safe harbor in EB-5 offerings
Recently, a question about Regulation S came to me from a team of very well regarded EB-5 regional center directors. I wanted to share this question with you, as well as our brief response. For those readers less familiar with the lingo, Regulation S was adopted by the Securities and Exchange Commission (SEC) as a safe harbor from the registration requirements of the Securities Act of 1933 for offshore offers and sales of securities.
Here is the question, our response and a practice tip.
May an issuer rely on Regulation S and D in one offering?
Yes. Regulation S may be relied upon for offers and sales outside the territory of the United States in a private placement even if coincident offers and sales are made in accordance with Regulation D. There is no exclusivity. Relying on both exemptions from registration is permissible. The legal authority is at Regulation D, Rule 500(g). This is codified at 17 CFR Section 230.500(g).
The primary benefit of Regulation S is that, when available to an issuer, eligible investors in an offering do not need to be accredited. Regulation S is an important feature of capital raises that rely on offshore financing precisely for this reason. As with all aspects of securities law and the EB-5 program, we could always see changes and it is important for issuers to continue to monitor developments in this area.
Practice Tip
Securities counsel should be consulted before an issuer attempts to rely on any exemption from registration including Regulation S. While the parameters of compliance are beyond the scope of this short post, it is important to remember that safe harbors can disappear because of non-compliance.
How is this relevant to EB-5 issuers? If you have a prospective investor in the United States on a temporary visa, and offering and sales activities are taking place while the investor is physically within the territory of the United States, do not assume Regulation S applies. For example, executing subscription documents in the United States would be clear evidence of a sale taking place within the United States, and therefore being beyond the boundaries of Regulation S. This is true even for investors who may be visiting the United States briefly on a B-1 or B-2 visitor's visa.
Regulation S does not come into play for investors who are within the United States during the offer and sales process. This means that an issuer would consider Regulation D requirements in terms of establishing investor qualifications when an investor comes to the United States as a visitor to enter into an EB-5 transaction. As a threshold issue, the place a sale is transacted is important in securities law.
Conclusion
Claiming an exemption from Regulation S is not required; issuers of securities may conduct an offering abroad under Regulation D, which may apply to offshore offerings and sales. Consulting expert securities law counsel is the best approach to ensuring that an issuer will be positioned to claim intended exemptions from registration.
Author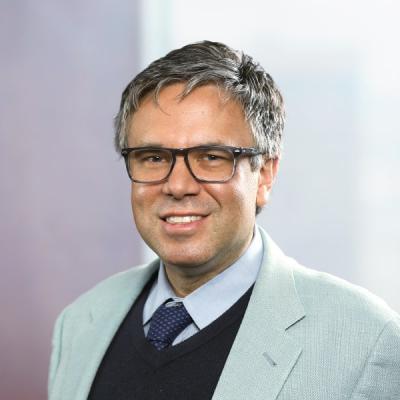 Douglas Hauer is a Mintz attorney and noted authority on the EB-5 investor visa program, which gives developers a path for securing capital for real estate, hospitality, and infrastructure projects. He's an essential resource for companies looking for financing from offshore sources.