U.S. House Passes GMO Labeling Legislation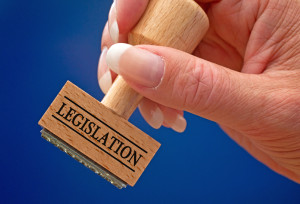 Today the Safe and Accurate Food Labeling Act of 2015 passed the House, in a vote of 275 to 150 (more information here). Still a hot-button issue, opposition to the Act is emotionally charged, with those opposed to the bill calling it the "DARK" Act (Denying Americans the Right to Know Act). Supporters of the bill, including farm, biotech, food, and beverage companies, argue mandatory labels would be expensive for companies and confusing for consumers.
H.R. 1599 stops states from mandating food labels on GMO products. The bill also calls for the creation of a voluntary USDA certification process for GMO-free foods and for FDA to regulate "natural" claims used on food labels. Groups advocating for labeling maintain that people should know what is in their food; since FDA already requires labeling of over 3,000 ingredients, additives, and food processes, GMOs should be no different. Supporters of Representative Pompeo's (R-KS) bill, however, point to the dearth of any credible evidence showing foods produced with biotechnology pose any risks to health or safety.
The Associated Press reports that Senator Hoeven (R-ND) will introduce a companion to the Pompeo bill following the August recess. The Senate bill would put emphasis on amending federal agriculture laws, not food safety laws, to preempt state labeling efforts on GMOs. It will also emphasize a USDA GMO-free certification program and delineate how USDA's Agriculture Marketing Service would oversee this effort, preempting any labeling by states that do not follow the same rules. Given the controversy surrounding GMOs, especially partisan divisions on state pre-emption and the "dangers" of genetic engineering, it remains to be seen if such legislation will be able to pass.  As always, we will keep an eye on the situation.
Author Madeleine Herr