DOJ Recovers $3.5 Billion in False Claims Act Cases in FY2015 and Pays Record Amount to Qui Tam Relators
Late last week, the Department of Justice (DOJ) announced that in FY2015 it obtained more than $3.5 billion in settlements and judgments from civil cases involving allegations of false claims against the government. Once again, health care fraud recoveries led the pack, driven by qui tam (whistleblower) filings, including notable recoveries in qui tam cases where the government declined to intervene.  DOJ awarded qui tam relators a record $597 million, bringing the total awards to relators since the 1986 Amendments to the FCA to $5.3 billion.  Though recoveries vary from year to year, the FY2015 results demonstrate DOJ's commitment to using the FCA to vigorously pursue allegations of health care fraud, defense department and procurement fraud, and financial and other fraud.
Last year's recoveries in the health care industry accounted for $1.9 billion of the total FY2015 recoveries – and there is reason to believe that FY2016 will reap similar rewards.  At the September 2015 American Health Lawyers Association Fraud and Compliance Forum, Deputy Assistant Attorney General Joyce Branda underscored DOJ's commitment to combating health care fraud, pointing to two areas that she believes will be priorities for the DOJ:  cases against skilled nursing facilities for providing medically unnecessary care, and cases against hospitals alleging the payment of physician compensation above fair market value or otherwise in violation of the Stark Law.
These priorities are reflected in DOJ's FY2015 announcement that touted the largest "failure of care" settlement with a skilled nursing home company, Extendicare Health Services Inc., which agreed to pay $32.3 million to resolve allegations that it billed Medicare for deficient nursing services and medically unreasonable and unnecessary rehabilitation therapy services.  Likewise, there were preludes to these priorities in the late-year Stark Law recoveries from hospitals.  Of the $330 million recovered from hospitals, DOJ noted several settlements with hospitals alleging violations of the Stark Law due to physician compensation arrangements.  These settlements included Adventist Health System for $115 million, North Broward Hospital District for $69.5 million, and Columbus Regional Healthcare System and Dr. Andrew Pippas for $25 million plus contingent payments up to an additional $10 million.  DOJ announced the results of a major initiative against hospitals, and highlighted that hundreds of hospitals cumulatively paid nearly $216 million in settlements to resolve allegations of implanting cardiac devices in Medicare patients contrary to criteria established by CMS.  DOJ noted that it recovered $96 million in settlements and judgments from the pharmaceutical industry, with cases resolving alleged violation of the anti-kickback statute as well as allegations that pharmaceutical companies underpaid rebates owed under the Medicaid Drug Rebate Program.
The recovery of $3.5 billion is the fourth largest yearly recovery by DOJ, exceeded only by recoveries in FCA cases in each of the prior three years.  DOJ reported that it recovered $2.8 billion of the $3.5 billion in cases filed under the qui tam provisions.  Of the $2.8 billion, a record $1.1 billion was recovered in cases in which the U.S. declined to intervene.  DOJ also reported that there were 638 new cases filed under the FCA's qui tam provisions in FY2015
In health care fraud matters in particular, DOJ recovered $1.4 billion in health care cases in which it intervened, and a record $468 million in health care cases in which it declined.  Additionally, 423 new qui tam matters alleging health care fraud were filed in FY2015. Intervention or no intervention, the statistics underscore that health care cases, and in particular qui tam filings, remain the driver for DOJ for obtaining FCA recoveries.
Author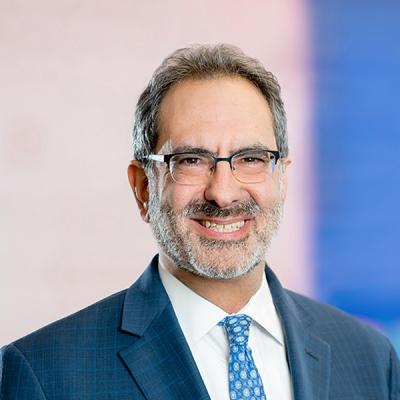 As a former official in the Civil Fraud Section of the U.S. Department of Justice, Larry has deep experience handling FCA investigations and qui tam litigation for industry leading health care clients across the country.