Lawsuits Against The Honest Company Highlight Continued Risks of "All Natural" Labeling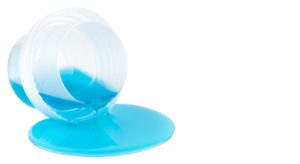 Allegations are increasing against The Honest Company, Inc. for false and misleading marketing of its products as "all natural" and "plant-based" when they supposedly contain synthetic ingredients.The Honest Company sells personal care, cleaning, and baby products in multiple channels including at retail, online and through consumer subscriptions.  The company was co-founded by the actress Jessica Alba and guarantees that its products never contain certain harsh chemicals.  Last month, a proposed class action complaint was filed in the Southern District of New York against The Honest Company and then, just last week, another putative class action was filed in the District Court for the Central District of California.
In both cases, the plaintiffs allege that the company violated each state's consumer protection laws and also allege some variation of misrepresentation, false advertising, fraud, breach of warranty, and unjust enrichment.  These lawsuits have been spurred, in part, by a recent Wall Street Journal report which showed that the results of independent tests proved that The Honest Company's laundry detergent contained a chemical the company advertised as not being in its products.  Reasonable people may debate whether the timing of these class action complaints was also spurred by recent news reports that The Honest Company is working on an initial public offering with a valuation that could be over $1 billion (see Bloomberg article here).  A spokesperson for The Honest Company has defended its products, stating that the "allegations are without merit."
As readers of this blog know, plaintiffs have for several years been targeting companies that distribute foods and beverages, cosmetics, and other consumer goods like soaps and cleaning products for allegedly deceptive labeling and advertising of those products with express and implied natural claims.  Although FDA has begun what will certainly be long process towards developing standards and criteria for labeling food products under its jurisdiction as "natural" (note - the comment period for this FDA request for information was extended until May 10, 2016), the lack of a comprehensive policy has left many companies that use natural and plant-based labeling vulnerable to lawsuit.  For instance, any future FDA guidelines for food may not fit comfortably onto cosmetics or personal care products due to the different types of processing techniques used in those different industries.  In addition, answers about whether trace amounts of a synthetic ingredient in an otherwise plant-based product may require a labeling or advertising modification have not yet been determined.  As a result of these litigation risks and the regulatory ambiguity surrounding the term "natural," we believe that companies manufacturing natural products should carefully monitor developments in this area of law.  We  encourage you to check-in with this blog as we continue to highlight the legal and regulatory landscape of "natural" consumer products.
Author Lyzzette Bullock