EB-5 Reauthorization Heading into Lame Duck Session of Congress
The extension of the reauthorization for the EB-5 Investor Visa Program may lapse on September 30, 2016. Whether lawmakers will invest time in EB-5 this coming month is an open question, but it is more probable than not that we will see no movement. Every day, it becomes less likely that EB-5 will be on the agenda of lawmakers. Despite inroads to advance legislation to introduce integrity measures to the Program, there is no indication that lawmakers will act. Anything is possible, and lawmakers could surprise us. But there is little time for reaching any consensus on changes to the Program in the coming weeks. With the presidential election looming in the background, EB-5 won't be near center stage. For now, the status quo may continue for many months and into 2017.
EB-5 Program Reauthorization Running into Lame Duck Session
What are our colleagues at ML Strategies, our government affairs affiliate, saying about EB-5 and an extension or reauthorization? Take a look at their Outlook for Fall & Lame Duck, which is a recently published and comprehensive legislative review for the next few months.
According to Alex Hecht and Neal Martin of ML Strategies, if lawmakers do not act we may see the EB-5 Program continued with other federal programs for a temporary period beyond September 30, 2016. "We could see an extension of the reauthorization pushing it to the post-election lame duck session of Congress," Hecht and Martin stated. This would mean continuity of the Program and EB-5 benefits beyond September 30, 2016, but it leaves many questions open for stakeholders in the EB-5 industry and investors.
No Consensus on EB-5 Reauthorization Likely in 2016
As ML Strategies explains in its legislative outlook, late last year, as a deadline to extend the authorization for the EB-5 regional center program was approaching, Sens. Charles Grassley (R-IA) and Patrick Leahy (D-VT), chair and ranking member of the Senate Judiciary Committee, joined with Reps. Bob Goodlatte (R-VA) and John Conyers (D-MI), chair and ranking member of the House Judiciary Committee, to propose a bipartisan bicameral compromise that would have reauthorized the program for four years while making much needed reforms. That proposal was rejected, and the existing authorization was extended until September 30, 2016. "While September 2016 seemed far away at the time, we are now just weeks away from the expiration and no long-term reauthorization has advanced," Hecht and Martin explained.
EB-5 in State of Predictive Uncertainty
Where does that leave EB-5? Any reauthorization will take substantial effort on the part of lawmakers, particularly given concerns of fraud in the Program. But any consensus on reauthorizing EB-5 might not occur until 2017, when lawmakers can roll up their sleeves to take on the Program. This leaves EB-5 in a state of predictive uncertainty as we head into the election and lame duck session of Congress this fall. But, it also gives regional centers and other interested parties more time to lobby for reform of the Program that is both pragmatic and investor protective.
Author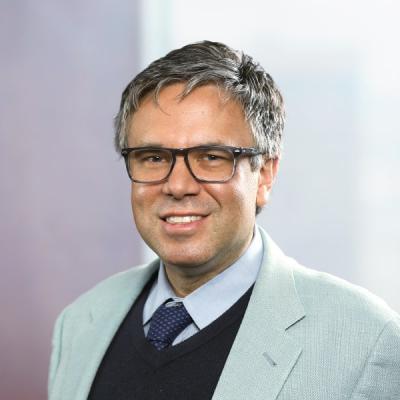 Douglas Hauer is a Mintz attorney and noted authority on the EB-5 investor visa program, which gives developers a path for securing capital for real estate, hospitality, and infrastructure projects. He's an essential resource for companies looking for financing from offshore sources.