Hospital and its Clinic Agree to $34 Million Settlement to False Claims Act Allegation that Compensation to Oncologists Violated the Stark Law
Last week, the Department of Justice (DOJ) entered into a $34 million settlement with Mercy Hospital Springfield ("Hospital") of Springfield, Missouri, and its affiliate Mercy Clinic ("Clinic"). The settlement resolves an allegation that the Clinic violated the Stark Law by compensating twelve Clinic physicians in a manner that took into account the volume and value of the physicians' referrals to the Hospital's infusion center.  The U.S. contended that the defendants' Stark Law violations caused their reimbursement claims to Medicare for infusion services to violate the False Claims Act.
Viran Roger Holden, M.D., a medical oncologist formerly employed by the Clinic, initially filed suit under the qui tam provisions of the False Claims Act. Dr. Holden will receive $5.44 million as part of the settlement.
According to the unsealed complaint, the impermissible arrangements arose after ownership of the infusion center was transferred from the Clinic to the Hospital.  The ownership of the infusion center was transferred to the Hospital in order for the Hospital to be eligible for the 340B drug pricing program and its significant savings for chemotherapy drugs that benefit its patients. The complaint describes how the Clinic's physicians expressed concern that transfer of the infusion center's ownership would cause them to lose a substantial portion of the income that they had received under the Clinic's collections-based compensation model. According to the complaint, the Hospital paid the physicians for the infusion services an amount in excess of the physician work or overhead for the purpose of making up for income lost from the transfer of the Clinic's ownership.  The compensation structures at issue were all amended by June 2014.
The same counsel previously sued the Hospital and Clinic under the qui tam provisions for alleged Stark Law and False Claims Act violations. The prior suit was resolved in July 2015, one month after the second qui tam suit was filed, in exchange for a payment of $5.5 million. The earlier suit resolved allegations by a pediatrician that pediatricians received "specialty funding" bonuses that took into account the value of the physicians' referrals to the clinic in violation of the Stark Law.
The defendants also agreed to enter into a corporate integrity agreement with the Office of Inspector General (OIG) in exchange for a release from the OIG's permissive exclusion authority.
Author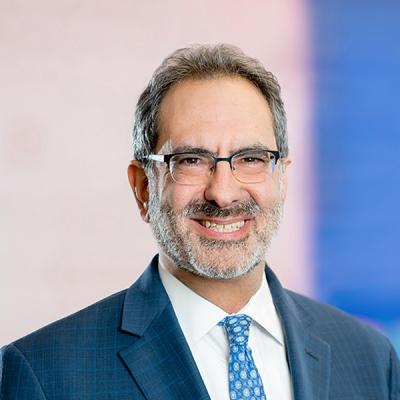 As a former official in the Civil Fraud Section of the U.S. Department of Justice, Larry has deep experience handling FCA investigations and qui tam litigation for industry leading health care clients across the country.