The Turn of the "Made in America" Claim Enforcement
It has recently been reported that President Donald Trump is looking for ways to defend American-made products by certifying legitimate U.S. goods and aggressively going after imported products unfairly sporting the "Made in America" label, the White House said on July 18, 2017. President Trump announced that his administration would crack down on "predatory online sales of foreign goods" that are hurting U.S. retailers. According to a senior official, the United States loses about $300 billion a year to theft of intellectual property ranging from semiconductors to jeans. In March of this year, the President signed an executive order that gave customs officials more authority to stop pirated and counterfeit items.
This space has addressed the issues, both regulatory and litigation, relating to "Made in America" claims (see here, here, and here). Based on the Administration's comments,  the White House plans to work with the private sector on the new certification and verification system rather than create new regulations or spend taxpayer money. The senior official cited the LEED system used to rate the environmental sustainability of building projects as a potential model.
Interestingly, to date, the "Made in America" claims that have given rise to regulatory enforcement and litigation have not involved products that have crossed the border, but rather an analysis of the percentage of  non-U.S. materials that comprise products that are being sold by U.S. companies as having been "Made in America." It has also been the case that the Federal Trade Commission and certain states, notably, California, have  taken enforcement of the already existing "Made in America" standards (read that as "regulations") seriously.
An emphasis on policing the "Made in America" label claim is therefore not new. The question will be how will the Trump Administration's "new" emphasis be enforced. As is the case for nearly all other federal agencies, the FTC is in line to have its budget cut. Under President Trump's proposed spending plan for fiscal 2018, the FTC is to lose approximately $6 million. Additionally, the Chairman of the Federal Communications Commission (FCC), Ajit Pai, reportedly wants to cede to the FTC enforcement of internet service priority pricing and net neutral practices. More responsibility for the commission with less funding. If states, let's use California as the example, are to take a more aggressive enforcement protocol, that would have to be at the beckoning of Governor Brown and Attorney General  Becerra, former Democratic Congressman (D-CA 34th Dist.) - neither of whom would be mistaken as friends of the current administration.
Does this lead us to the conclusion that the President's pronouncement gives a "green light" to the plaintiff's bar to fill the potential enforcement gap with private, often class action, lawsuits?
The "made in America" author, Henry James, known for his ironic story endings, would be proud.
Author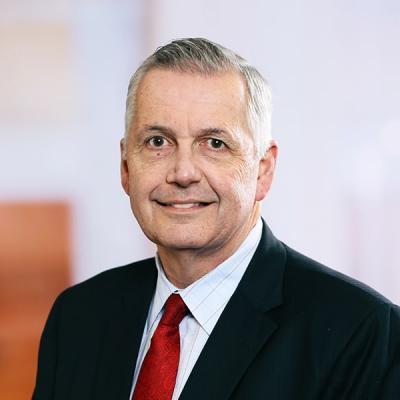 Member / Co-chair, Product Liability Practice
Daniel J. Herling is a highly regarded product liability defense attorney at Mintz. He handles litigation and class actions involving consumer products, leveraging his deep knowledge of California's consumer protection regulations and laws.