Building a Health App? What You Need to Know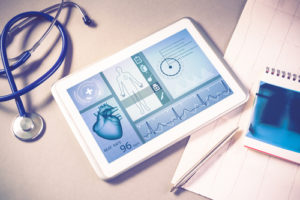 Last week, Apple announced the new Apple Watch Series 3 which will feature an enhanced heart rate app. The app will notify you when it detects an elevated heart rate even when you are not working out.  The sensor will also be able to analyze cardiac arrhythmia. According to one estimate, 165,000 health-related apps were available for Apple or Android smartphones last year. Forecasts predict that such apps will be downloaded 1.7 billion times by 2017.  Without a doubt, health apps are turning into a big business presenting not only an opportunity for financial success but the potential to impact the health and wellness of millions of consumers.  The success of a health app will depend on careful consideration of some key legal issues during the early stages of development.  In a series of weekly blog posts, we will cover these issues and provide best practices to help guide you through the successful launch of your health app.  Below is a preview of what this series will cover.   
Protecting Your IP
How will you protect your intellectual property? Build value in your IP by knowing the available options and when to pursue them. This post will discuss the different types of intellectual property protection that are applicable to health apps, including patent, trademark, and copyright, as well as key considerations in determining an IP strategy for a health app. This post will walk you through these important steps in the development of your business and give you best practices to ensure that the information that you put in your patent filings and statements will be consistent with the approach will be taking before Food and Drug Administration ("FDA").
Navigating the FDA
Will your health app diagnose or treat a disease or health condition?  Will it be monitoring patient vital signs and acting on that information?  Or, will it be a general wellness or health education tool that helps consumers self-manage a disease or condition? These questions will help you determine whether the health app will be regulated by FDA. Our FDA post will guide you through the FDA's risk-based approach that distinguishes health apps that pose a higher risk if they don't work as intended from those "minimal risk" health apps that provide users with simple tools to organize and track their health information or foster general wellness. Knowing which direction you are headed in before the health app is developed will help guide your IP strategy as well as your marketing strategy.
FTC Regulation
How will the health app be advertised and what type of health claims will you be making? Developers of health apps need to be aware that the truth-in-advertising laws apply to health apps. The FTC Act prohibits unfair or deceptive acts or practices in or affecting commerce.  The FTC has been aggressively enforcing this law against companies that make false or misleading claims about an app's safety or performance or that make claims that are not supported by science. One example of that enforcement is the settlement with the developer of an instant blood pressure app that uses mathematical algorithms, mobile device measurements, and consumer inputs for the purpose of blood pressure measurement.  The company claimed that the health app measured blood pressure as accurately as a traditional cuff.  Our FTC post will give you the tools you need to make sure that your marketing and advertising claims don't get you into hot water with the FTC.
Health App Construction  
Will you hire an app developer or build the app yourself?  Will your health app include technology, software or content licensed from third parties, such as open source or consumer health content?  If so, you will need to ensure that you obtain the broadest rights possible. Will a cloud provider be hosting your data? If so, you will need to understand cloud computing and the advantages and disadvantages of the different types of clouds and how to ensure that your data is protected and easy to retrieve.  This blog post will guide you through these important business questions and their legal implications and help you construct a sound health app infrastructure designed to create value and avoid common stumbles as you build your business.
Data Privacy and Security
Most health apps collect, create or share user information.  If that information is health related, then you must assess whether the Health Insurance Portability and Accountability Act ("HIPAA") applies.  If your customers will be hospitals, doctors or other health care providers, you may very well be a "business associate" under HIPAA and subject to extensive privacy, security and breach notification requirements.   If you are only collecting information for or on behalf of consumers, you must pay close attention to the FTC data privacy and security requirements.  If the health app is designed for children under 13 and collects personal information, you will also need to consider the Children's Online Privacy Protection Act (COPPA). This blog post will help you assess your data privacy and security obligations and identify the steps for developing and maintaining the required privacy policies.
Commercialization and Strategic Partnerships
How will you get paid and by whom? Consumers? Insurers? Health Systems? How can you leverage relationships with key customers and strategic partners to build your market and brand? Deals with strategic partners and early stage customers such as payors, health systems and employers should be well designed to maximize revenue potential and minimize risk.  This blog post will provide best practices to help you through these negotiations and end up with strategic partnerships and customer relationships that advance your business goals.
Stay tuned for our weekly blog posts that will give you a road map for building a successful health app.
Author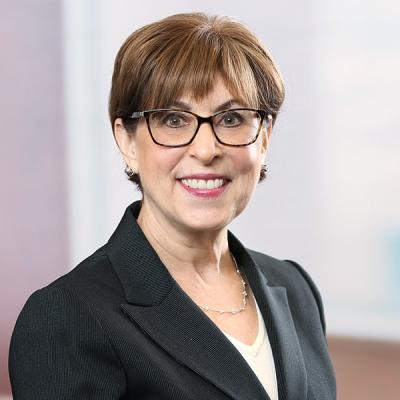 Ellen provides strategic advice to health care providers, investors, and start-ups on telehealth initiatives as well as the traditional practice of medicine across multiple states.