California AG Leads Attack on Lead in Infant Formula
Fresh off a victory in the CA primary, California Attorney General Xavier Bacerra filed suit on June 7, 2018 against Nutraceutical Corporation of Park City, Utah and Graceleigh, Inc. dba Sammy's Milk of Newport Beach, CA, alleging violations of California's Proposition 65 and California's consumer protection laws.
At issue are Sammy's Milk Free-Range Goat Milk Toddler Formula, made by Graceleigh, and Peaceful Planet Toddler Supreme Formula, a rice formula made by Nutraceutical. The complaint, filed in Alameda County, CA, alleges that the levels of lead in both products result in exposures above the Provisional Total Tolerable Intake level for lead of 6 micrograms per day ("ug/day") applicable to children 6 years of age and younger, as set by the U.S. Food and Drug Administration. A statement issued by the AG asserts that State testing showed that the products actually cause lead exposure between 13 and 15 times the maximum allowable dose under California law. The AG's office also advised that both companies have voluntarily agreed to stop selling the products at issue in California.
Prop 65 Claims
Lead was placed on the Prop 65 list on two occasions: on February 27, 1987 for reproductive toxicity and on October 1, 1992 for cancer.
Nutraceutical said it intends to vigorously contest the suit, which it said lacks merit. The company has reported that its Toddler Supreme protein supplement's ingredient levels comply with applicable laws and regulations and don't pose any safety risk to consumers, based on an opinion from a former FDA toxicologist. An issue will be if the levels meet the safe harbor provisions for lead, which would preclude the requirements for a Prop 65 warning. Prop 65 safe harbors do not always align with FDA standards.  The no significant risk level ("safe harbor") for a cancer warning regarding lead is 15 ug/day (oral exposure). The maximum allowable dose level ("safe harbor") for a reproductive toxicity warning regarding lead is 0.5 ug/day.
Claims Under CA Consumer Protection Laws
The complaint further alleges that due to the excess levels of lead, the products are adulterated within the meaning of the California Sherman Food, Drug and Cosmetic laws and therefore violates the unlawful prong of CA Bus. & Prof. Code section 17200. The false and misleading statements  of the two companies are alleged to also violate  CA Bus. & Prof. Code sections 17200 and 17500 in the following ways:
With respect to Graceleigh, by asserting that its ingredients in Sammy's milk are "selected for purity" and provide "clean nutrition."
With respect to Nutraceutical, by asserting that its Peaceful Planet product is "CLEAN" and "PURE."
The State has requested that the court award both injunctive relief and civil penalties (Prop 65 statute calls for $2500 per violation).
We will continue to follow this case and other actions in California related to the continued assault on lead contamination of consumer and children's products.
Author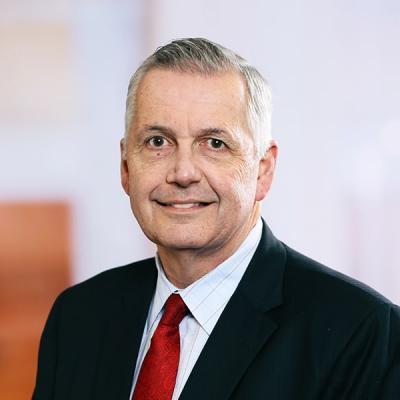 Member / Co-chair, Product Liability Practice
Daniel J. Herling is a highly regarded product liability defense attorney at Mintz. He handles litigation and class actions involving consumer products, leveraging his deep knowledge of California's consumer protection regulations and laws.