GAO Report Suggests Discount Coupons Impact Medicare Spending for Part B Drugs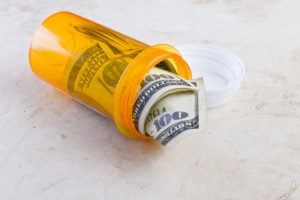 Last month, the U.S. Government Accountability Office (GAO) released a report in which it found that manufacturer drug coupon programs for privately insured patients could potentially cause the Medicare Part B program to overspend on certain high-cost Part B drugs. The pricing for most drugs reimbursed by the Medicare Part B program is based on each drug's average sales price (ASP), which is defined as the amount that physicians and other purchasers pay manufacturers for the drug. Currently, the ASP does not take into account drug coupons offered to privately insured patients.
In the report, the GAO estimates that the ASP only exceeded the effective market price (i.e., the price that takes into account manufacturer drug coupons) by an average of 0.7% in 2013. Although this seems like a relatively modest difference, the GAO estimates that Part B spending for these drugs could have been approximately $69 million lower if ASP equaled the effective market price. The GAO also notes that the growing use of drug coupons will only increase the difference between ASP-based reimbursement and effective market price over time.
Under drug coupon programs, manufacturers offer privately insured patients a coupon, discount card, or some other point-of-sale discount designed to reduce the patient's out-of-pocket costs. The GAO report notes that discount coupon programs have some benefits – namely in helping patients afford their high-cost medications and improving patient adherence. However, the GAO notes that coupon programs also raise concerns because such programs may encourage patients to choose more expensive drugs as well as result in the ASP for a drug being higher than what the market effectively pays for the same drug. In addition, as we have previously reported, the Office of Inspector General for the Department of Health and Human Services (OIG) considers these programs to be an unlawful kickback if offered to Medicare or other federal health care program beneficiaries.
Based on the results of its study, the GAO recommends that Congress grant CMS the authority to collect data on manufacturer drug coupon programs and report on the implications of coupon programs on Medicare Part B drug spend. It remains to be seen whether Congress will act on these recommendations given the recent debate in Washington surrounding drug pricing. Even if Congress does act, it will likely be several years before CMS has enough data to determine whether and how drug coupons should play into the Medicare Part B reimbursement methodology.
Author Carrie Roll