In the Wake of the Election, What's Next for State Drug Pricing Initiatives?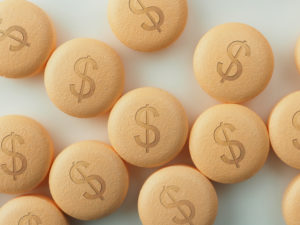 A Trump victory was not the only surprise on election night. California's drug pricing initiative, which would have required state agencies to negotiate drug prices at least as low as those paid by the U.S. Department of Veterans Affairs, was defeated by a wide margin (46% to 54%). This clear-cut defeat came as a surprise to many considering that polls taken just a couple of months earlier showed widespread support for the initiative. The California ballot initiative was introduced last year in the midst of widespread criticism of soaring drug prices. The initiative had early support but floundered leading up to the election when major pharmaceutical companies expended considerable resources into the campaign to defeat it.
Despite the victory for the pharmaceutical industry on election night, the talk of drug pricing is not likely to go away anytime soon. Additionally, we will continue to see states push for drug price controls through various mechanisms. Shortly before the election, New Jersey introduced legislation that would ban pharmaceutical manufacturers from offering coupons for brand name drugs when lower-cost generics are available. A sponsor of the bill (Sen. Richard Codey) cited manufacturer coupons as a major cause of driving up health care costs by steering consumers to higher priced brand name drugs even when a cheaper generic drug is available.
If passed, the New Jersey legislation would prohibit manufacturers from offering discounts, rebates, product vouchers or other reductions to a patient's out-of-pocket expenses, including copayments and deductibles, for prescription drugs or biologics if a lower-cost alternative generic drug is available. As support for the bill, Senator Codey cited to a 2013 New England Journal of Medicine report finding that manufacturer coupons raise the costs for health insurers and pharmacy benefits managers (PBMs) who, in turn, ultimately pass these increases along to consumers. The New Jersey legislation takes a page from the play book of a 2012 Massachusetts law. Under this law, the legislature created an exception to the Massachusetts anti-kickback statute to allow manufacturers to offer drug coupons to consumers. However, the law explicitly prohibited coupons for drugs in which there was a generic equivalent. You can read more about the Massachusetts law here.
Although it remains to be seen what will happen with drug pricing talks at the federal level, states will continue to push for pricing controls through various mechanisms that attempt to avoid a full-scale attack by the pharmaceutical industry. States efforts, and the effect on the pharmaceutical industry, will continue to be an area to watch in 2017.
Author Carrie Roll